The Airline Passenger Experience Association (APEX) has cancelled its annual fall in-person exhibition, after receiving notification from the venue that it will not be able to host the event.
Scheduled to take place on 19-22 October at the San Diego Convention Center, the APEX exhibition would have again collocated with the International Flight Services Association's annual event, and be branded as the "2020 APEX/IFSA EXPO".
"The San Diego Convention Center has notified APEX/IFSA that it will not be able to host," said APEX.
An exact reason was not given in APEX's published statement. However, the San Diego Convention Center on 1 April opened its doors as a temporary shelter for homeless individuals to allow for proper physical distancing in a bid to help prevent the spread of COVID-19.
"Because the effects of the pandemic were creating staffing challenges at the City's various shelters, the program centralized staff in one place to ensure personnel could be efficient even with limited numbers," said the Convention Center in a press release published this spring.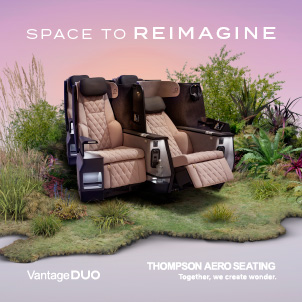 Meanwhile, APEX and IFSA are working to finalize a number of activities "including official written notifications, hotel and vendor releases, and legal review", said APEX.
The association is seeking guidance from its members regarding hosting a possible virtual event, and said it will communicate more details during the week of 13 July.
This is the second major airline passenger experience (PaxEx)-focused exhibition to be scrapped in 2020, following Reed Exhibitions' decision to cancel the massive Aircraft Interiors Expo in Hamburg, and the associated Passenger Experience Conference due to the COVID-19 crisis.
Reed has offered a free PaxEx webinar series in place of the conference.