When you think of an airport, you don't think of the sun on your face, the wind in your hair, and the joy of being outdoors. No, airports are, largely, indoor spaces, with the exceptions of a few tropical locations with open breezeways between buildings or out to boarding gates. But even in the darkest and drizzliest of countries, open-air spaces in airports can dramatically improve the passenger experience.
The modern airport feels almost designed to divorce us from our surroundings in so many ways. Some of this is efficiency, some of it is a lack of inspirational architecture and terminal design, and some of it is the fact that it's all just indoors in what can often feel like a big glass-and-steel barn.
Yes, of course it's easier to stop and smell the plumerias in Honolulu than it is in Heathrow, but even in London I can't help but love the little patch of open-air terrace that sits atop the Virgin Atlantic Clubhouse in terminal 3, the airport's oldest. It's enclosed by security barrier fencing, and the concrete of the old Oceanic Terminal is no Singapore Changi butterfly garden, but it's a chance to at least take a breath of (semi-)fresh air and reconnect with the world around us.
Other rooftop lounges, like United's in LAX, Delta's in JFK, and Qantas' in Perth all have a bit of a meteorological advantage over London, but it's important that open-air spaces in airports aren't just only available for passengers with access to lounges via premium class tickets or frequent flyer progams.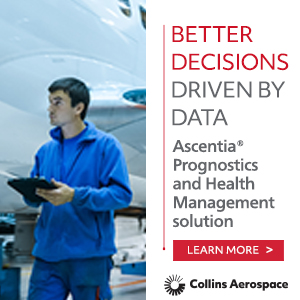 The answer to some of that is akin to the airside garden spaces in, say, Singapore, but something like a rooftop observation deck — perhaps best seen at Tokyo Haneda, where multiple terminals offer them — make a big difference, even if landside.
Kids can run around to burn off steam either before checkin or before security, smokers can have a final drag before stubbing out for hours on end, and jetlagged travelers can turn their face upwards to the sun and try to reset their benighted body clocks.
A key tension here is that these spaces require money to install, manage and maintain, and few airlines are keen to pay for them through aircraft or passenger user charges.
Fortunately, this expense can be offset. Gran Canaria is an excellent example of an airport where cost pressures of European low-cost carriers, charter operators and hybrid airlines are strong, but its rooftop bar is a personal favorite way to round off a winter sun holiday — and from the number of people using it whenever I'm there, I'm not alone.
Melbourne Airport's outdoor beer garden, tucked under an overhang near the bus stop, is one example of where an unloved negative space can be transformed into a fun feature.
But even where there is perhaps a more premium appetite, retail can offset costs. Tokyo Haneda's international terminal's expansive observation deck is accessed past dozens of stores and restaurants that add to the amenity value of the space, while its domestic terminals offer shops and services more focussed to the internal market.
An observation deck or rooftop lounge space is a great start, but wouldn't it be great to have a circular walking track so that passengers could stretch their legs in the fresh air before — or between — their flights?
The options for fun, return-visit-enticing tourism opportunities also abound: imagine a far-north airport with an outdoor snow deck that would connect passengers from farflung climes to truly experience what winter feels like. (A little airport après-ski hot chocolate stand, perhaps with a little shot of winter warmer as an add-on option, could go some way to offsetting snow-shoveling costs.)
The key is to get inventive with what could be on offer. Now more than ever, the passenger experience needs every little boost it can get.
Related Articles: