"Your bag KE123456 has been loaded on flight KE082 bound for New York (JFK)."
Korean Air has launched a new service that notifies passengers when their checked baggage has been safely loaded on their flights. The system is available for all international flights departing Incheon International Airport from June 1.
Korean Air's mobile app sends out push notifications to inform passengers that their baggage is safely loaded. The service gathers information from the baggage reconciliation system (BRS) that matches barcode information scanned from the check-in and loading processes. The BRS ensures that the bags are on the right flight and provides baggage tracking.
Here's how it works: When the baggage is checked, it's transported to the loading area in front of the aircraft through the baggage handling system (BHS). When the BRS confirms that the baggage has been loaded, the passenger receives notification, relieving any anxiety about whether the baggage is on the plane.
The service is available to Skypass members with Korean Air's mobile app who have enabled push notifications. The airline plans to expand the service to other global airports.
This is just one way Korean Air is continuing its investment in IT systems that ease and enhance the customer experience.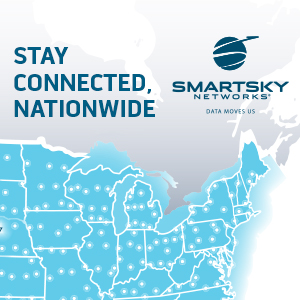 About Korean Air
Korean Air, established in 1969, is one of the world's top 20 airlines carrying more than 26 million passengers in 2018. The airline operates over 460 flights per day to 123 cities in 44 countries on five continents; it has a modern fleet of 166 aircraft and employs over 20,000 professional employees. Korean Air's core businesses include passenger, cargo, aerospace, catering and in-flight sales. The airline's main hub is at Incheon International Airport (ICN) Terminal 2, which opened in 2018.
Korean Air is a founding member of the SkyTeam airline alliance, which together with its 19 members annually welcomes 676 million passengers worldwide, on more than 15,445 daily flights, covering 1,036 destinations in 170 countries. The airline launched a joint venture partnership with Delta Air Lines in the trans-Pacific market in May 2018.
In 2019, Korean Air celebrated its 50th anniversary. With a vision to be a respected leader in the world airline community, Korean Air is dedicated to providing excellence in flight.