"The future's bright. The future's orange." That iconic UK advertising strapline — for the 1990s' UK mobile phone network Orange — may ring true in the aviation context as the industry searches for the way out of the COVID-19 crisis, with the orange in this case referring to the equally iconic easyJet.
Since the European arrival of the low-cost carrier as we know it in the 1990s, on a continent adjusting to the establishment of the European Union in 1993 and its subsequent expansions, passengers have flocked to these airlines.
During aviation crises since, whether the 1997 Asian economic crash, the attacks of September 11, or the 2007-08 global financial crisis, low-cost carriers have rebounded more swiftly, robustly and in a better position than their competitors. The drivers behind this are complex, but a substantial part is a combination of people still wanting to travel — and having been prevented from doing so — while being in straitened financial circumstances.
If that sounds like a parallel for today, it's not by accident.
But if your immediate reaction to the idea of an LCC rebound is to pine for your knees — and this 6'3"/1m90 journalist would not be the first to have that almost literal knee-jerk response — consider that it might not be bad news for passengers, or for the passenger experience.
Europe's low-cost carriers excel in several ways, not least that they have connected a rapidly developing continent and allowed the free movement of people to an extent unimaginable within living memory.
They do so, by and large, being very up front about what they offer. There's no rose-tinted advertising leaning heavily on the days of silver service Champagne-caviar-and-chateaubriand and not delivering it. No, the LCC promise is cheap and cheerful, cheap and nasty, or — more often — something in between.
In product terms, Europe's low-cost carriers and their notionally full-service competitors are offering the same seats, on the same aircraft, with the same kind of buy-on-board service offering, from the same airports.
Given the enthusiasm with which LCCs embrace ancillary revenue by allowing passengers to purchase additional comfort and services like faster boarding, extra legroom and improved passenger experience, and the countervailing pressure on full-service carriers to retain perks for passengers paying for business class fares (often on connections) and their valuable frequent flyers, the low-cost experience can be made more pleasant than a full-service one, for substantially less money, and to passengers' own particular requirements.
But it's that real clarity of purpose — which, in fairness, is substantially easier with a single class of service than by trying to appeal to three to six segments of first class, business, premium economy, economy plus, regular economy and basic economy — that may be ripe for study.
Take the friendliness of Jet2, the "friendly low fares" British holiday airline that is crystal clear about who its market is, how it serves them and weaves that understanding into its passenger experience from start to finish.
Take the brand promise of easyJet: cheap and cheerful, with the orange branding and does-what-it-says-on-the-tin offering — despite what is probably an inevitable period of #PaxEx uncertainty during a changeover to improved new seats.
Take, at the other extreme, the expectation-setting of Ryanair, which makes it very clear to passengers what they can expect — via its controversy-baiting CEO and advertising, via its "so ugly it must be cheap" interiors, and so on. It may be somewhat anathema to those of us in the passenger experience industry who follow the immense amount of work by suppliers to make travel more pleasant, but one cannot say that Ryanair passengers are unaware of what they're getting.
Take that very work by suppliers with the latest generation of space-saving seats, like Geven's Essenza slimline, launched by Wizz Air and Lufthansa. Whereas the previous generation of slimlines was launched by the German full-service carrier, it's notable that this one sees an LCC front and centre.
Take the food choices of AirAsia, where the famously delicious Nasi Lemak meal landed the airline's Santan brand its own restaurant and café in Kuala Lumpur.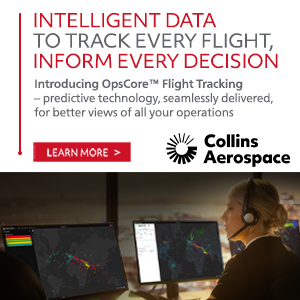 Indeed, AirAsia flight attendants (and even the Malaysian airline's CEO) have been delivering meals from the restaurant during the COVID-19 crisis.
On the plane or on the ground, it's simple, hearty, delicious comfort food, done to a good standard and priced very keenly.
People — normal, everyday people — want to travel. At least at first, it feels like the vast majority of them are likely to want to do so as inexpensively at possible, even more so than previously. Airlines that can fulfill those desires, while adhering to guidelines from health officials on PPE and cabin cleanliness, will find themselves at a substantial advantage.
Related Articles: