Aviation is, it seems, starting to see some green shoots of growth after the shock impact of the COVID-19 pandemic, and airlines are trying to figure out what restarting services in a responsible, safe manner looks like. Some, like Air New Zealand, are sticking with no-neighbor physical distancing policies. Frontier — more on which shortly — "is blocking every other row on its aircraft departing on flights through the first week of May". Others are relying on mandating nose and mouth coverings, temperature checks, and other measures.
The economics of physical distancing on board are harsh: logically, it can't just mean leaving the middle seat free on planes with 3-3 or 3-3-3 configurations, leading to a maximum 66.7 percent load factor. It also needs to mean no-neighbor distancing on aircraft with a 2-2 or 2-4-2 layout, a 50 percent load factor. That poses fundamental problems for the operation of some aircraft.
Epidemiological evidence for no-neighbor seating is scant, but the crux of the matter is that, to make some passengers comfortable with flying, no-neighbor social distancing may be needed, even if only as a matter of public health theatre.
And so to Frontier Airlines, which on May 4 introduced and then quickly walked back — though the Internet Archive's Wayback Machine has a copy — a policy of allowing passengers to determine their own personal comfort by offering a reduced-price middle-seat-free purchase option.
"Passengers can select a More Room seat – starting at $39 per passenger, per flight – on Frontier's website, FlyFrontier.com, when booking new tickets, managing their booking, or at check-in, subject to availability," the airline said, in an announcement that has now disappeared of a policy that has been walked back. "Flights departing May 8 through August 31, 2020 will have 18 More Room seats available for passengers to select, including Stretch seats in the first three rows of the aircraft, which also provide extra legroom and recline as compared to standard seats. Frontier will announce at a later date whether the More Room program will be extended beyond August 31."
Continued chief executive officer Barry Biffle in a statement, "While we believe the best measure to keep everyone healthy is to require face coverings, for those who want an empty seat next to them for extra peace of mind or simply additional comfort, we are now offering 'More Room'."
This peace of mind and comfort is very much the kind of public health theatre that is akin to the security reactions to the 2000s' shoe bomb and underpants bomb plots, which still have us taking off shoes at security — sometimes, in certain cases, depending on what airport you're in or on the whim of security staffers.
As a person tall and wide enough to sometimes avail himself of buying a middle seat for his own comfort and that of seatmates — and to avoid what can often be the unpleasant way airline staff and fellow passengers treat larger people not in a position to purchase two full-price tickets — I hope that I and others can be forgiven for feeling conflicted by this situation.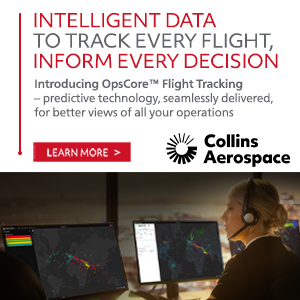 It takes work not to feel churlish when airlines like Frontier, which require travelers who "compromise any portion of adjacent seat or aisle" to purchase two seats at full price, are suddenly willing and able to easily implement a reduced-price option for passengers' comfort.
The reaction, including from US legislators, forced a U-turn in Frontier's policy.
At the end of the day, someone is going to have to pay for physical distancing on aircraft as load factors increase. If middle-seat-free or no-neighbor policies are indeed more public health theatre reassurance than actual infectiologically based practice, is it reasonable that passengers who do not want or need that reassurance should pay less?
If airlines like Air New Zealand put in place distribution options for allowing members of a quarantine "bubble" to be seated next to each other, should those passengers pay less than others?
If airlines in a stronger financial situation or with more state backing can support no-neighbor distancing where other carriers can't, it feels unacceptable that there should be a kind of airline code lottery here, so do regulators need to step up to mandate standards?
Airlines (and indeed regulators) need to tread a careful path here to avoid trampling the green shoots of recovery carelessly underfoot. Fundamentally, the health of passengers and airline staff must be paramount: not only would any spike in COVID-19 cases as a result of an airline cluster be a human tragedy, it would be a disaster for aviation.
As the northern hemisphere approaches the days called the "Ice Saints", before which prudent traditional European gardeners guarded tender new growth from a late winter frost, protecting those green shoots in aviation has never been so important.
Related Articles: