SIMONA Boltaron is pleased to announce the launch of a new product developed for use in 2D or 3D thermoformed aircraft interior seat parts, Boltaron® 9815N.
Boltaron 9815N was engineered to be the next generation of SIMONA Boltaron's leading high-impact product, 9815E. With a focus on improving the overall quality of 9815E, the new Boltaron 9815N formulation also enhances its ability to withstand regular ultraviolet-C (UV-C) disinfection. UV-C cleaning is a practice frequently used in healthcare applications and is expected to be more frequently utilized in aircraft interiors.
To verify these results, SIMONA Boltaron collaborated with GermFalcon®, the first UV-C system designed for airplanes. GermFalcon kills bacteria and viruses using hospital proven doses of ultraviolet-C light using its patented machine engineered to disinfect the most challenging surfaces.
In an independent test by GermFalcon, Boltaron 9815N samples were tested to understand its performance after long-term UV-C exposure. Several factors were observed, including color changes, bending properties and impact resistance. The samples were exposed to doses of exposure equaled to 1-6 years of UV-C exposure.
GermFalcon used Dimer Protocol 62-4c, which is a test protocol for UV-C Exposure Effects on Surfaces after 6 Years.
To achieve a 99.99% germicidal rate, an average 10.0 mJ/cm2 UV-C dose is anticipated. One year of daily GermFalcon use causes approximately 3,650 mJ/cm2 UV-C exposure. A 10% safety factor brings the annual exposure of 4,000 mJ/cm2 (minimum) at the surface tested.

Placed under the UV-C chamber, lamps were powered until the cumulative dose on the exposed band reached 4,000 mJ/cm2, corresponding to a 1 year UV-C exposure. The lamps were then shut down. The mask was next moved to expose the "5" and "6" horizontal bands. The chamber's lamps were powered until the cumulative dose reached 4,000 mJ/cm2. This exposed the "5" band to 4,000 mJ/cm2 and the "6" band to a total 8,000 mJ/cm2.

Successive bands were exposed to 4000 mJ/cm2 and the mask moved to the next lower number, exposing the samples to doses in listed in the table. "0" band was not exposed to UV-C."
At the conclusion of the test, the Boltaron 9815N samples were observed in open daylight with levels >3000 lux to detect and emphasize color changes.
As a result, the 9815N test samples showed no visible changes over a 6-year equivalent UV-C exposure. The tactile "feel" as well as bending properties appeared unchanged, with no cracking.
"Our research and development teams dove right in to come up with a material formulation that would provide the long term performance and durability that our customers can rely on as they ramp up their cleaning frequency and techniques," said Kevin Asti, President. "Understanding the cleaning technologies that are available to the aircraft interiors industry, such as GermFalcon, and how they interact with our materials is critical to that process."
Additionally, 9815N is safe to clean using all aviation interior cleaning products, including those that contain quaternary ammonium salts, with no adverse effects to the appearance of the material. These cleaning products include, but are not limited to:
Callington Aero Glass Cleaner (ethanol)
Callington CH2200 (ethanol, alcohol solvent)
Celeste Biozyme EX3 (bacillus spores)
Celeste MicroGreen™ AGR (d-limonene)
Celeste SP-NG85000 Interior Cleaner Complete (alcohols, ethoxylated)
Celeste Sani-Cide 32 (ammonium chloride quat)
Celeste Sani-Cide EX3 (lactic acid)
Celeste Sani-Cide FSC (ammonium chloride quat)
Celeste San-Com® (ethanol)
Clorox Disinfecting Wipes
Dawn Dish Soap and Water
Frasiers Bacoban for Aeropsance (quaternary ammonium salts)
Lysol Clean and Fresh Multisurface Cleaner Sparkling Lemon Scent
Lysol Dual Action Wipes Citrus Scent
Palmolive and water (ammonium lauryl sulfate isodecyl alcohol ethoxylate)
Real Clean AeroCide Aircraft Interior Disinfectant
Zip-Chem Calla 7127
Zip-Chem Calla 1452
Zoono Microbe Shield
Isopropyl Alcohol (70%)
Clorox Bleach
Boltaron 9815N is available in custom colors and the industry's widest range of textures to allow for design flexibility, as well as regulatory compliance.
SIMONA Boltaron is AS9100 Rev D and ISO 9001:2015 certified and prepared to provide a high level of quality and satisfaction throughout the manufacture of semi-finished sheet and thermoformed parts throughout the supply chain of the aircraft interiors market.
SIMONA Boltaron's commitment to quality is equaled to its dedication to providing world class customer service. Early this year, the company was awarded a bronze level Stevie® Award in the Sales Support Team of the Year category.
For more information, visit www.boltaron.com/new-9815-N.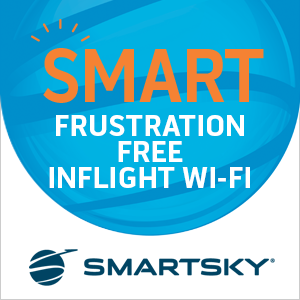 About GermFalcon®
GermFalcon® is a division of Dimer UVC Innovations.
About SIMONA Boltaron
Based in Newcomerstown, Ohio, SIMONA Boltaron is a leading thermoplastic sheet manufacturer for the aerospace and mass transit industries, among other markets. The company is the only plastic sheet manufacturer in the aerospace industry that can extrude, calendar and press laminate sheet in a single location. Its unmatched press laminating process can emboss an infinite range of textures into thermoplastic sheets. SIMONA Boltaron is a division of Germany-based SIMONA AG, a leading global manufacturer of thermoplastics products.
About SIMONA AMERICA Group
SIMONA AMERICA Group is the North American division of SIMONA AG. Its three manufacturing facilities produce aviation interior products, large volume polyolefin and PVC products, as well as specialty products for the corrosion protective, semiconductor, recreation and building industries under the SIMONA AMERICA Industries, SIMONA Boltaron, and SIMONA PMC brands. The SIMONA AMERICA Group projects a 2019 turnover of annual sales of more than USD 150 million and employs 235 people.
About SIMONA AG – Global Thermoplastic Solutions
SIMONA AG is one of the leading manufacturers of thermoplastic products, with production facilities and sales offices around the globe, as well as being an acknowledged development partner within the field. The company's product portfolio includes semi-finished parts (sheets, rods, profiles, welding rods), pipes and fittings as well as finished parts. SIMONA employs approximately 1,350 people worldwide. The Group manufactures 35,000 products in Germany and abroad, offering best-in-class solutions tailored to a wide range of applications: in the chemical processing industry, in the water, energy and commodities supply sector as well as in the field of mobility, construction and environmental technology. Annual production exceeds 130,000 tons. SIMONA AG is a stock corporation listed in the General Standard. The company's registered office is in Kirn, Rhineland Palatinate (Germany).