Aircraft interiors supplier Safran Cabin has temporarily suspended production at four plants in North America as it wades through the challenges posed by the coronavirus crisis.
The Huntington Beach, California-headquartered company, a unit of the wider Safran group, supplies everything from overhead bins and crew rests to galleys and lavatories for mainline, regional and business jet aircraft. Formerly known as Zodiac, Safran Cabin operates 25 sites in 10 countries and employs over 13.000 people.
A Safran Cabin spokeswoman tells Runway Girl Network that the firm yesterday suspended production at its sites in Bellingham, Marysville and Newport in the state of Washington until 10 April.
"Precautions have been taken to protect the health of our employees and ensure the essential functions of our businesses to meet customer commitments," she says. "A thorough cleaning of the site will be done for optimum hygiene before the return to operations."
On 21 January, the CDC announced the first case of coronavirus in the United States in Washington State. Safran Cabin has over 1,600 employees in the state.
Earlier this week, Safran Cabin suspended production at its site in Montreal, Canada for three weeks. One of two offices in Alkmaar, the Netherlands is closed until 6 April.
Brea, California-based Safran Passenger Innovations, which provides inflight entertainment and connectivity solutions, has scaled down to essential operations until 3 April.
The news comes as the wider Safran group has withdrawn its guidance for 2020, scrapped paying dividends to shareholders, and implemented cost-cutting measures to preserve cash in the face of the near evaporation of commercial air travel demand during the coronavirus pandemic.
The French multinational company, which also builds aircraft engines, had in fact been preserving cash for months – ever since Boeing announced in December that it would shut down assembly of the 737 MAX, which is powered by LEAP engines from CFM, a joint venture between GE and Safran.
Those actions "are now enhanced", says the firm.
Very significant measures are implemented such as a pause in capex, the definition of new objectives for R&D and the reduction of direct and indirect costs. Safran will also use all schemes set up by governments, particularly short time working.
On 18 March, Safran suspended production in countries most affected by the coronavirus to allow it to step up cleaning and disinfection operations in addition to its existing procedures.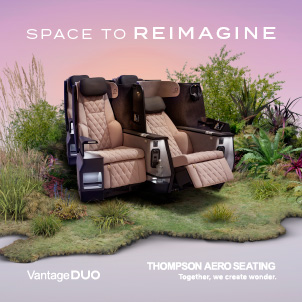 Production is resuming gradually. Safran says Chinese plants are already fully operational and European sites are gradually restarting.
However, Safran Seats, which designs, certifies and assembles aircraft seats for crew and passengers, is maintaining only essential activities at its plants in France and Tunisia in compliance with local government rules.
"In this critical period, our attention is focused on taking care of our employees and monitoring our customers and suppliers. While preserving cash in the very short term, we are preparing to re-establish and strengthen operations when the situation recovers," says Safran CEO Philippe Petitcolin in a statement.
"As demonstrated in past crisis thanks to its agility and resilience, I am convinced that Safran will overcome these challenges and further consolidate its position in the future."
Related Articles: