After spending three weeks stationed near Sandakan, on the Malaysian side of Borneo, the time had come to leave. I had chosen Malaysian Airlines (MAS) business class some months earlier, booking a roundtrip between the Malaysian capitol of Kuala Lumpur and Sandakan, and was curious to see if the airline would redeem itself on the return flight.
Business class at the tiny Sandakan airport had its own check-in line. My boarding pass was quickly printed, and all three bags were checked. The Malaysian side of Borneo has its own customs, even for domestic flights to Kuala Lumpur, but the extra step presented no extra wait.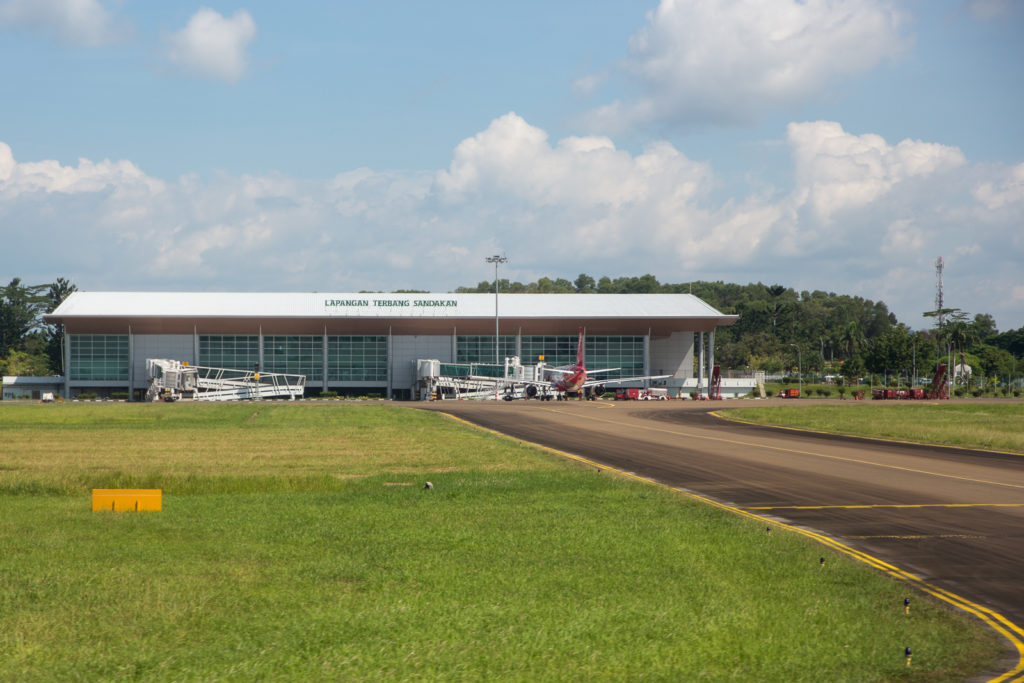 While Malaysian Airlines' regional business class affords passengers a lounge pass, Sandakan is a bit too small for such a luxury. The airport has only a handful of gates, served by MAS and AirAsia. The spartan waiting area has a few shops, along with free WiFi.
Boarding began on time, with business class boarding first. MAS outfits its Boeing 737-800 business class cabins with 16 seats in a standard 2-2 layout. Each seat offers 42 inches of pitch, and a generous amount of recline. I was in seat 3D, where a large pillow and plastic-wrapped blanket awaited.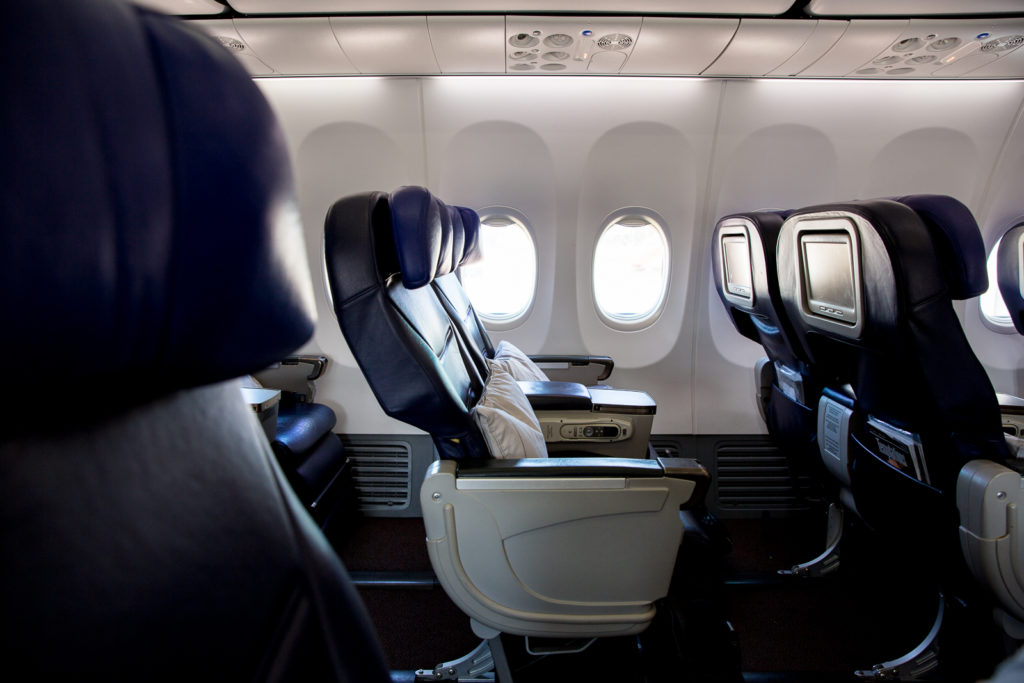 Each seat has its own international power port and USB plug. A footrest was a welcome addition to me, though I know that this feeling isn't universal. I easily found space for my bags in the overhead bins.
Flight crews began service with preflight beverages before departure, offering cold juice and cold towels. I chose guava, a decision I did not regret.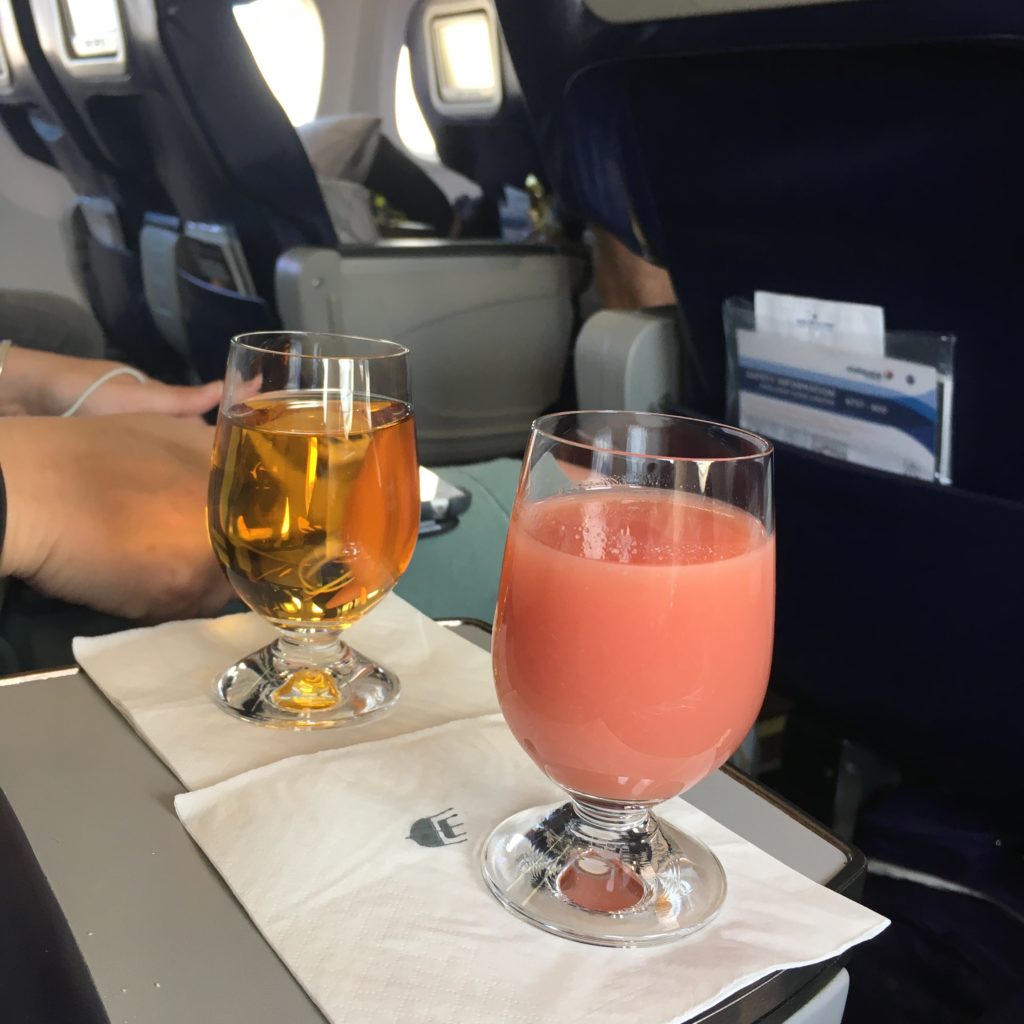 The jet took off over the Sulu Sea and hung an immediate left back over the island. The impressive 13,435ft Mount Kinabalu poked out of a heavy cloud deck shortly thereafter, making an impression that will stick with me for some time.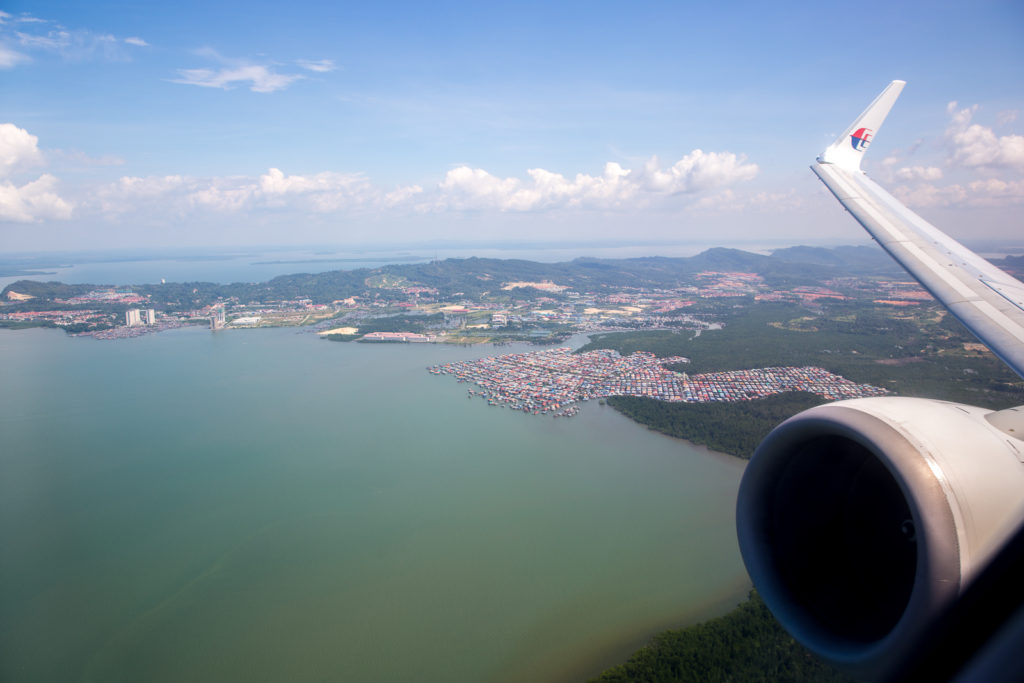 Lunch service began just after clearing the mountain range. True to form thus far, menus were not offered, with the crew member offering a choice of protein. I was wary after an otherwise completely forgettable meal from my first MAS experience, but the beef rendang on this flight was spectacular.
A side of rice and vegetables was also delicious, while a slice of garlic bread was warm and crispy. The meal also came with a side salad and a mango-coconut gelatin dish, both still covered in plastic. I polished off everything on the tray.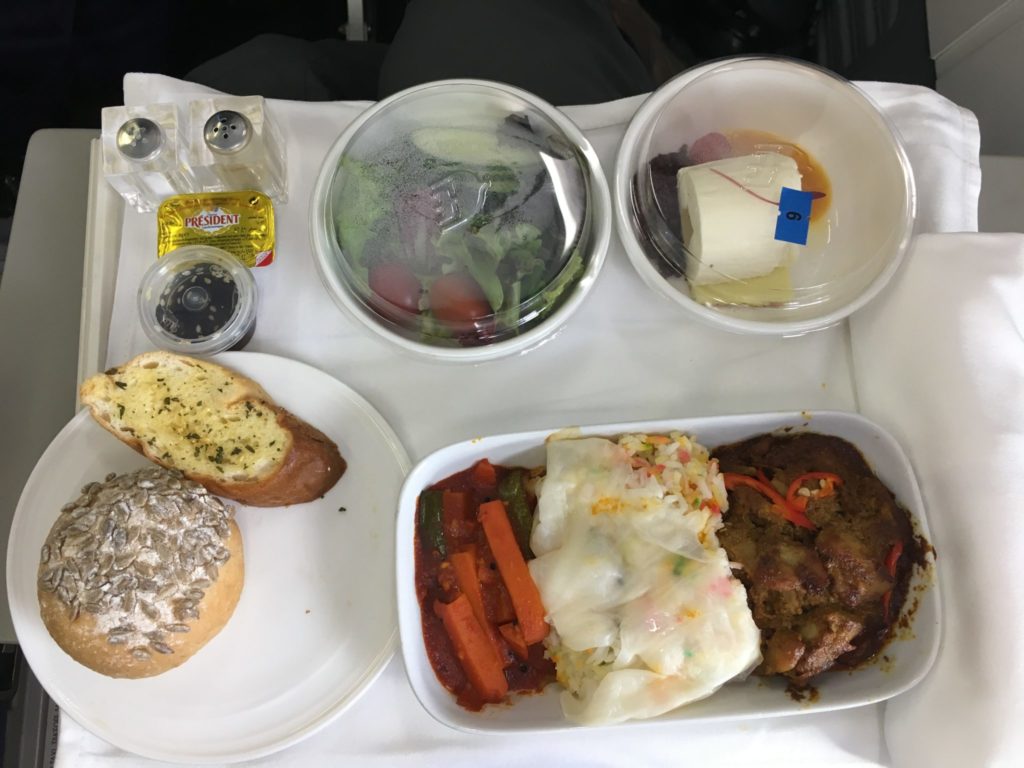 Unlike my prior experience, the cabin crew was frequently present throughout the flight, cheerfully offering top ups on juices, sodas, and water. I continued choosing guava juice, considering that alcohol is not served on flights under three hours.
With a few hours still remaining I fired up the inflight entertainment, located on a small-ish screen in the back of the seat in front of me. The seat is controlled via a standard, albeit aging tethered remote that tucks into the armrest. A pair of headphones handed out by crew before takeoff were pretty good, and I used them instead of my ear buds.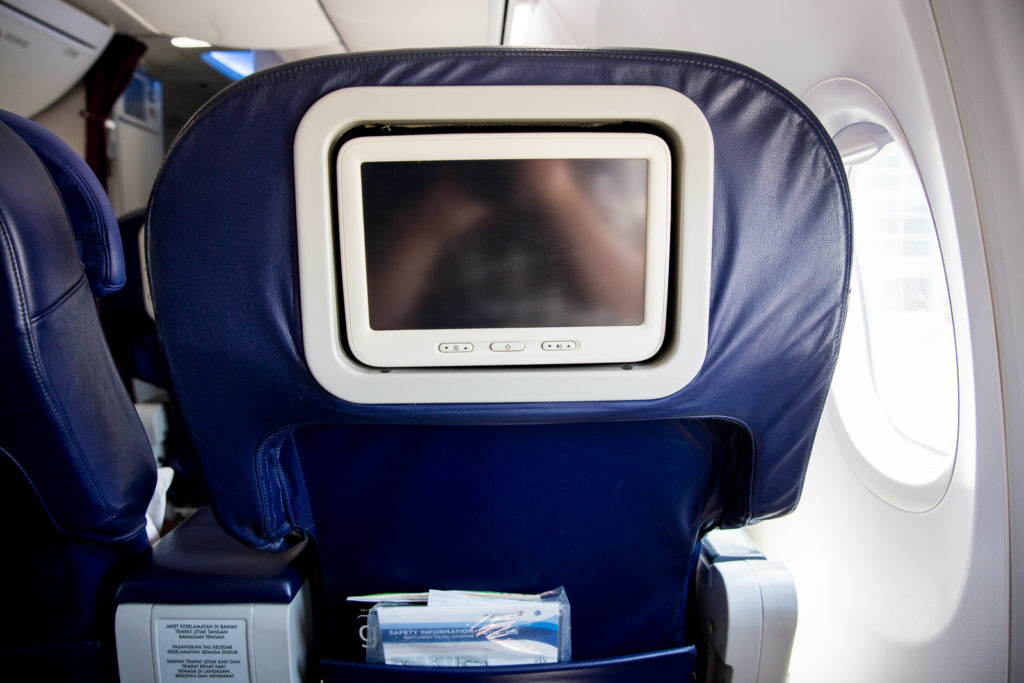 MAS has a surprisingly strong depth of content, with an above average selection of movies and TV to choose from. But as before, the big disappointment is that content isn't nested, leaving users wading through page after page.
This problem is particularly frustrating in the TV category, where individual episodes are listed individually and not necessarily in order. For example, I thought I had watched all the episodes of It's Always Sunny in Philadelphia on the prior flight, but six more were there waiting on the second to last page (of 19). Not exactly a loss, but a little organization would be appreciated if nothing else.
The aircraft had no WiFi.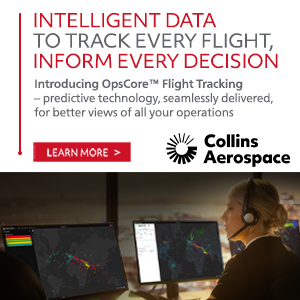 The flight landed on time in Kuala Lumpur, and being in the domestic terminal only a short walk was needed to arrive at baggage claim. All three checked bags appeared eventually, though the oversized bag didn't appear for almost 40 minutes.
My first experience with Malaysia Airlines business class was a bit underwhelming. The ground experience was above average, but a free-for-all during boarding and lackluster catering left a bad taste in my mouth. This experience between Sandakan and Kuala Lumpur, however, was markedly better across the board, particularly in catering and service.
I still think it's really tough to argue against the otherwise insanely low pricing of low-cost carriers like AirAsia, but MAS nonetheless redeemed itself.
All images are credited to the author, Jeremy Dwyer-Lindgren
Related Articles: