The craving to fly knows no boundaries. It can afflict anyone – kings and commoners, the young and the not-so-young. For some individuals it becomes a rewarding career but for most it is an enthusiasm that never goes away, just lies dormant as we go about our daily lives. There are some, however, who have it flare up in mid-life such that they have no choice but to follow their passions.
Consider the case of Daniel Harding. Despite always having had a love affair with flying, planes and aviation, as a teenager his musical talents attracted serious attention. By 21 he had conducted the renowned Berlin Philharmonic Orchestra and at 40 was the principal conductor of the Orchestre de Paris. Surely the long dormant aviation bug would never strike someone like this. One should never underestimate the power of the force.
During a recent interview with Berlin Philharmonic horn player Sarah Willis, Harding described how after 25 years as a professional musician, he had taken stock of his career and decided that it was time to ease up. But then what? Learn to fly of course.
"My idea was just get a private license and be a Sunday driver. Well that's the problem isn't it? The first day that I found myself in a plane and in the first day in a theory lesson, I realized that I was in trouble. It's like music-making, every time you achieve something, all you are doing is … the next door is opening up to an enormous treasure-trove of things that you don't know yet," Harding told Willis.
Over a period of a few years, a private license led to an ATP license and then an Airbus A320 type rating. From there it was a relatively small step to deciding to fly professionally. Applications and intensive interviews finally led to an offer from Air France and an arrangement to "fly more than enough to be completely in it, serious and focused" whilst maintaining a healthy balance with his existing career.
every day 10s of 1000s of pilots do exactly this, but last Tuesday it was my turn.
After 3 years, and 100s of hours of training and study, I spent 7 weeks with the wonderful people at Air France.
Exhausted but qualified! #A320 #airbus
Photos @AJRStaples pic.twitter.com/6vwxy47NIh

— Daniel Harding (@djharding) August 21, 2018
"Challenging my brain, learning to think in a different way and expressing this other passion has really had a positive impression on my music-making," Harding told Runway Girl Network.
"The way you work, you communicate, you take on board an enormous amount of information and are able to prioritize. Flying has really helped [me] to learn that when something happens, the first thing you do is you don't react, you think," he added.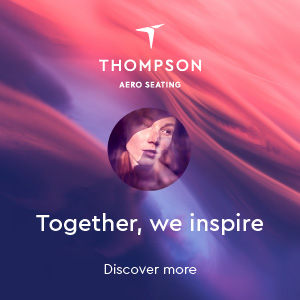 At this point, your author found herself thinking that this is a great story, albeit one with little connection to most people's lives. And yet listening to Daniel talk reminds me that there are comparable things in all our lives.
Maybe you have always wanted to learn to fly, to play an instrument, to play in an orchestra or any number of other challenges, but there always seem to be reasons that this is not the time. Consider, maybe the advantages to be gained by exploring something new and different can more than outweigh the difficulties.
As the saying goes, "Nothing ventured, nothing gained."
Referencing his two careers, Harding said: "To do both professions you need a great understanding of risk, and as a pilot we do everything to mitigate it and to stay as far away from the risk as possible. As a musician we need to understand the risk and to know that if we go towards the risk, that is where we are going to find the beauty, and if we crash … it doesn't matter."
Related Articles: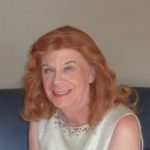 About the Author
A youthful enthusiasm for aviation, classical music and biochemistry led Claire Stafford to degrees in the latter and what else but a career in software engineering! Running a small company and the other pressures of daily life have seemed to leave little time for much else. What spare time there is gets occupied with reading, attending and viewing concerts, the occasional foray into writing and maintaining a website for TransKids Purple Rainbow Foundation.