On a recent trip to Montreal to attend Air Canada's annual Young Women in Aviation event, I was booked on what the carrier calls a Rapidair flight. These are hourly flights between Toronto and Montreal or Ottawa.
On the 9am outbound flight from Toronto Pearson International Airport to Montréal-Trudeau International Airport, Air Canada had scheduled an Airbus A320 narrowbody, while a Boeing 787-9 widebody would ply the 4pm return that day.
I left my house early to beat a potential snow storm and rush hour traffic. But both the weather and traffic gods smiled upon me, and when I arrived at Terminal 1, I had a lot more time before my flight than expected. So, I took the opportunity to go Christmas shopping at the airport, venturing to The Body Shop, Chanel, Mac and even The Source (forever known to me as Radio Shack).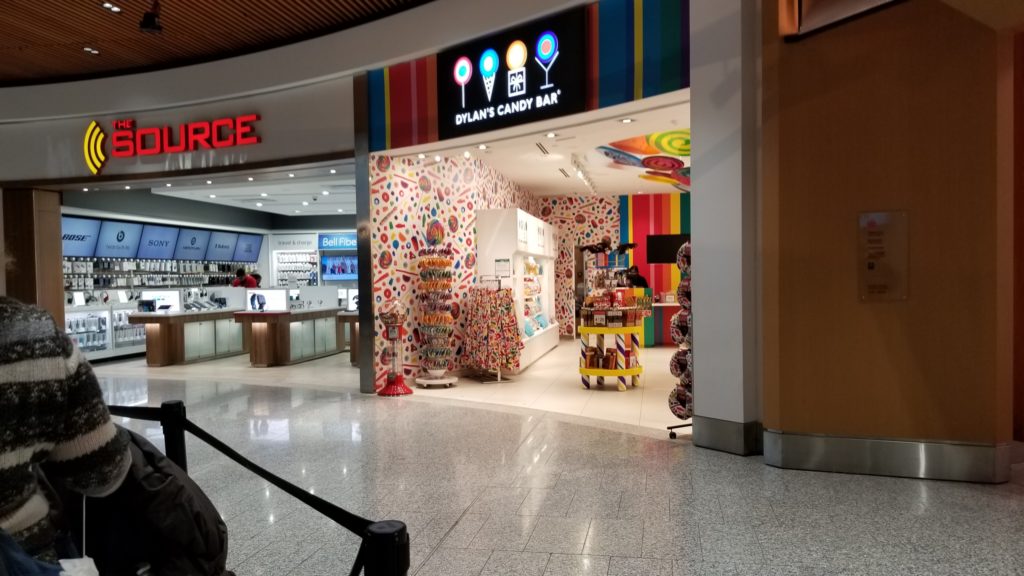 Terminal 1 is impressive, with a far more diverse selection of concessions than found in Terminal 3, though I continue to face difficulty in sourcing a full breakfast at either terminal due to dietary restrictions.
As a parent, I am impressed that Terminal 1 is home to Dylan's Candy Bar, a Mamava Pod for nursing mothers and a small play yard. These are all things that would make early arrival to the airport with a child much more bearable.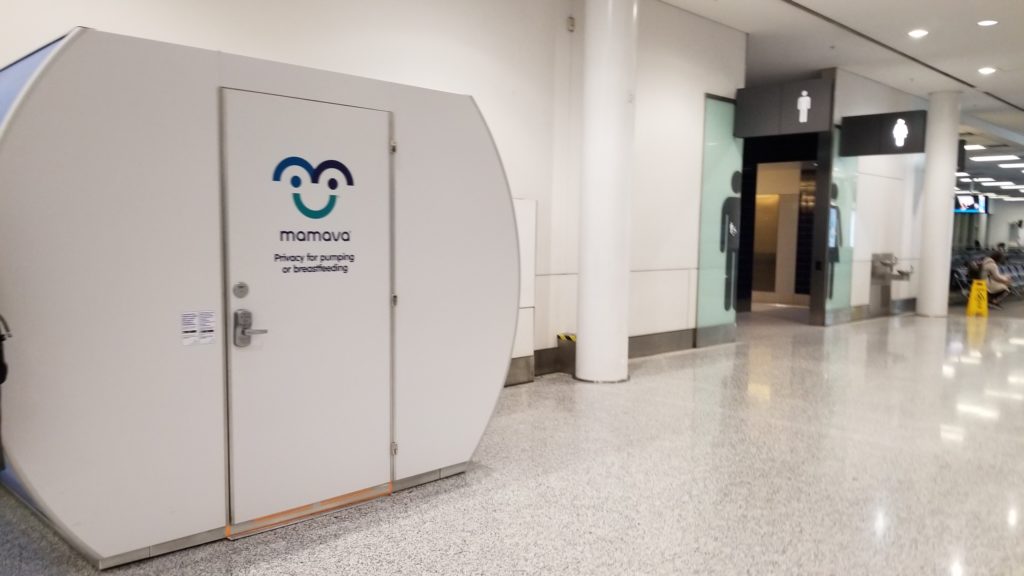 I am always looking for power for my devices, but the departures area of Terminal 1 is lacking (whereas the arrivals area has multiple charging stations). Luckily, the in-seat power worked on board the aircraft.
We boarded the A320 and I made my way back to seat 24D, an aisle seat with roughly 18 inches of width. De-icing commenced, so I took the time to explore the Thales seatback inflight entertainment system. The text on the screen was pixelated but there was more than enough content to choose from once the pages loaded after a lag.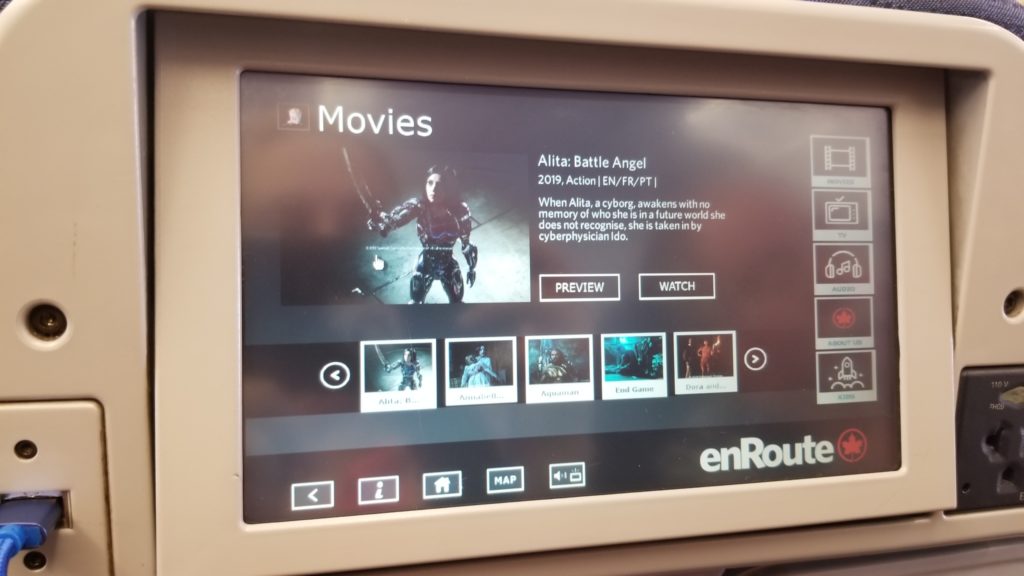 Air Canada offers Gogo inflight Internet (an air-to-ground service on narrowbodies), and once we passed 10,000ft, I acquired a 30-minute pass for just under CAD$7, which enabled me to get some work done and engage in a bit of messaging.
I'm glad I didn't opt for the full-flight pass, though, as I barely used my half-hour allotment prior to the start of descent into Montreal.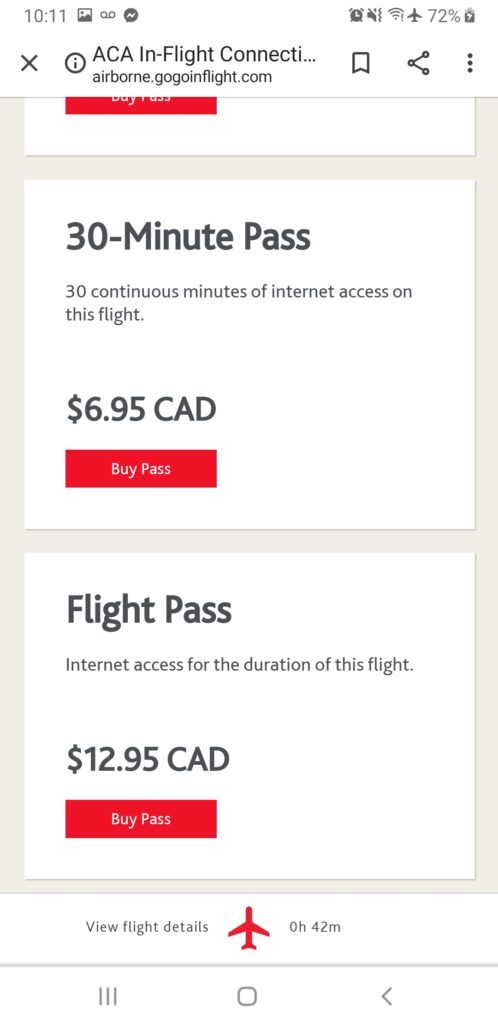 For the return flight on the Boeing 787-9, I was seated in an exit row seat, 31C. I confess I didn't anticipate not having under-seat storage for my purse (I should have checked the seat map). And given that the IFE system is tucked into the armrest for takeoff and landing, I did not have IFE to occupy my idle time on the ground, whilst those in regular economy seats enjoyed the seatback experience.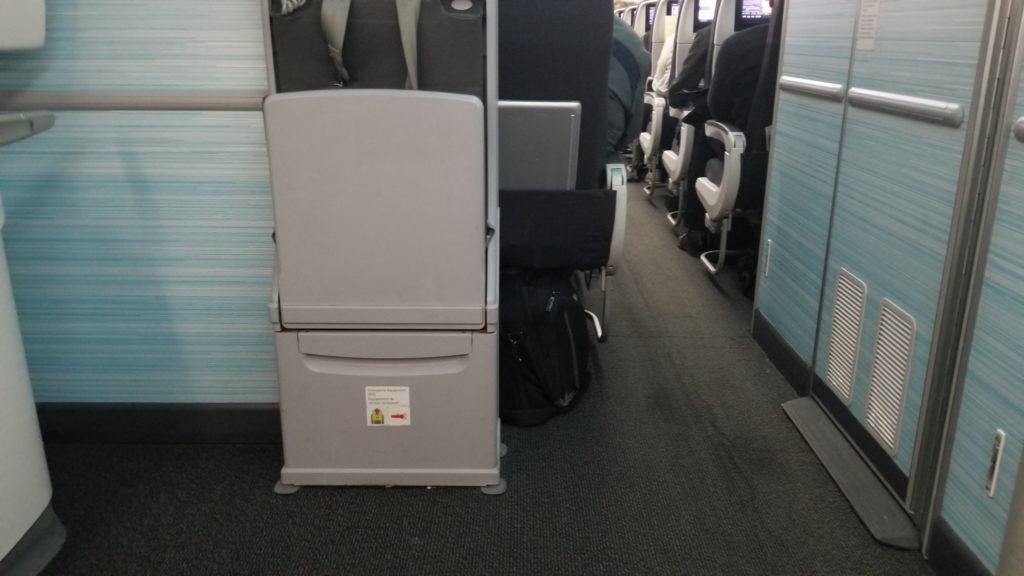 Because the armrests on exit row seats are fixed, rather than moveable, I did not have any wiggle room in this seat, which SeatGuru lists as being 17.3" wide.
I suppose I am what some might call a 'passenger of size' or a 'curvy woman'.
Suffice it to say, it was a tight squeeze in the seat, and I felt a little like a sleeping bag that had been squashed into a container, praying it would fit and the lid wouldn't pop off.
The legroom was wonderful, however, and I wasn't at all bothered by my seat's close proximity to the lavatory.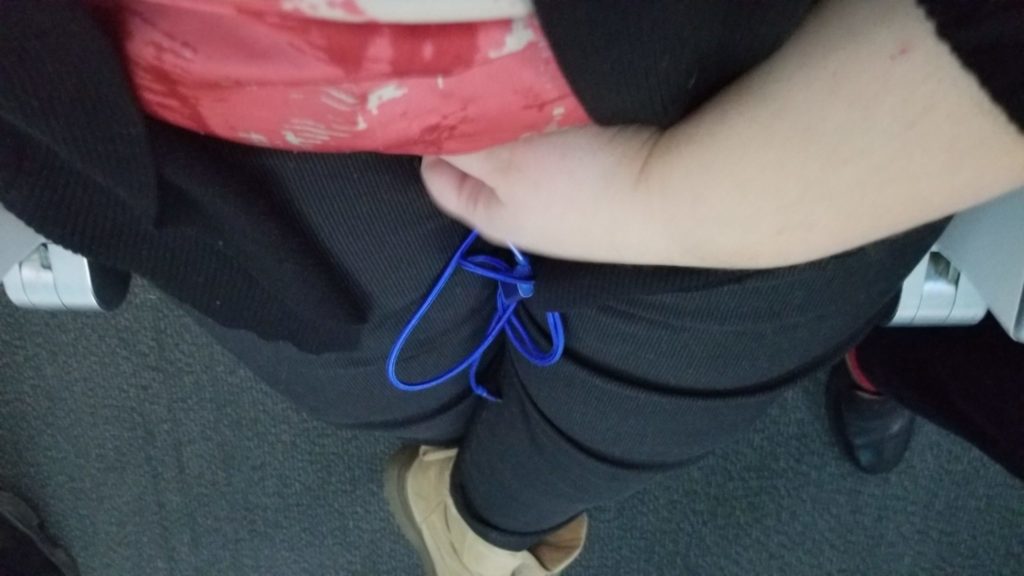 I'm told that passengers with reduced mobility (PRMs) can use the bathroom, as the center wall between the two lavs opens up to make for a larger space. I would like to see this executed to really gauge if it is a viable solution, though.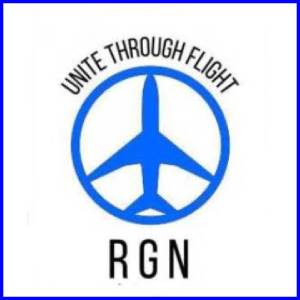 The IFE on the 787 was a little hard for me to figure out but the cabin crew came to my rescue. Air Canada has loaded some truly great content on its new Panasonic Avionics systems, including some puzzle games, and this engaged me for the duration of the flight.
Sadly while my neighbor was able to charge his device via the USB port in the IFE system, my power port seemed to be out of order. Luckily, Montreal International had offered plenty of places to charge prior to boarding, both the plug-in and wireless Qi variety, so I arrived on board fully juiced.
Gogo WiFi (this time, its 2Ku satellite connectivity) was also available, offered in two tiers – browsing and streaming. Knowing I wouldn't be streaming much in 30 minutes, I opted for browsing.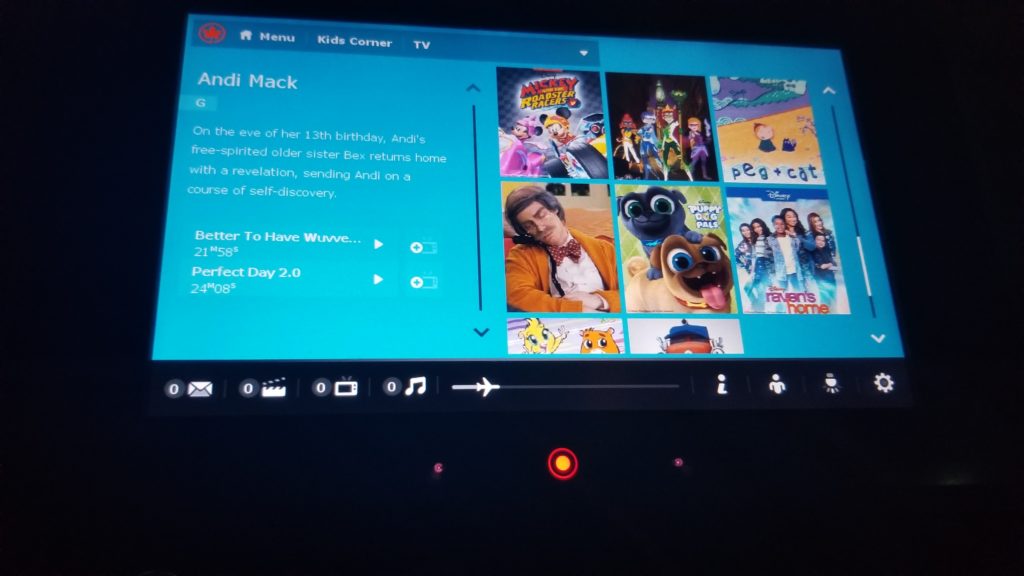 While this may not be a popular opinion, I was more comfortable and more satisfied in a regular economy class seat in the back of the proverbial bus on Air Canada's A320 narrowbody versus the exit row on the 787 widebody.
Both aircraft featured impressive IFE. But that extra inch of seat width on the A320 gave me room to breath. Coupled with working in-seat power and under-seat storage, I was a happy camper.
Disclosure: Air Canada provided the flights for this trip to attend its Young Women in Aviation event in Montreal.
Related Articles: