Each year for the last five years, Air Canada has thrown open its doors to young women to encourage them to 'kick the tires on potential careers' by learning about the aviation and maintenance world.
Up to 110 girls attended this year's Young Women in Aviation Day on 14 November at Air Canada's headquarters in Montreal. There, they had the opportunity to visit with Air Canada employees from various departments including MRO, SOC (System Operations Control), cargo, IT and human resources.
The girls moved from booth to booth, learning as they went. They were also granted an inside tour of Air Canada's new Boeing 787-9 Dreamliner.
Air Canada employees are encouraged to bring their children to the event, which is now geared towards the 15-year-old and over demographic, as these students are beginning to seriously consider future careers.
"We started this event five years ago because what we realized is that there's not that many women working in the maintenance world. It all started like that," Air Canada director of cabin standards and services Capucine Michaud explained to Runway Girl Network in Montreal. "So we said 'what can we do to kind of at least let them know it does exist?'"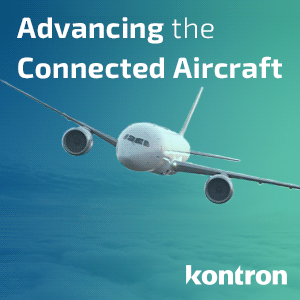 Michaud understands the importance of ensuring young people understand all of their career options, including those, like MRO, where women are not as well represented as men. When she was in high school, she decided to take three years of technical courses. The first happened to be in aviation, and she fell in love with the idea of becoming a mechanic, which is now her chosen profession. "People don't know there is a lot of opportunity," she said. That's why Air Canada's maintenance unit decided to take the bull by the horns and organize Young Women in Aviation Day.
Employees volunteer their time for the annual event, sharing their passion for the aviation industry with tomorrow's female workforce. "It's a great opportunity for girls but it is actually more amazing on the other side," Air Canada engineer Caren Schoucair told RGN. "You feel proud, you want them to be interested, to show them how amazing the company is or, you know, just [urge them to] follow up your dreams and go for it. If you want something you can have it if you pursue it."
Fresh out of school, but knowing she wanted to work for Air Canada as an engineer, Margaux Ruby came as a guest in 2016 to Young Women in Aviation Day. "I had an idea in my mind but [the event] permitted me to confirm my choice and to talk to engineers and to meet with good people." One of the volunteer engineers introduced Ruby to her manager. "That's why I am here now, thanks to these days."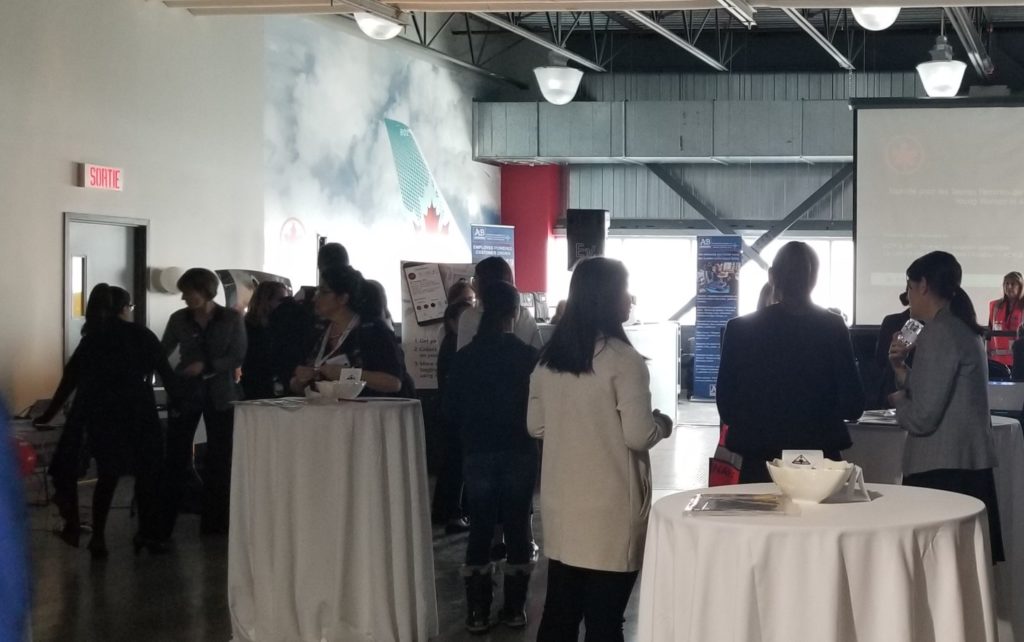 Ruby's story is just one of a growing list of success stories from the annual Young Women in Aviation Day event. RGN spoke with many Air Canada employees from various disciplines across the country, and all had great things to say about the improvement in gender balance in their sector.
A number of schools also participate. "We are getting to the schools and offering it and the more they come, they talk about it," said Air Canada's Michaud. For instance, the airline is seeing a lot of people from McGill University each year. "Not the same people but they know about the event so we know it is just going to grow. People really like it, and from an internal perspective as well [within Air Canada]."
The passion of these women employees was contagious, and your author can confirm that there was no shortage of young minds inquiring about potential future careers at Air Canada.
Related Articles: