TSI Aviation Seats, a partnership involving Turkish Airlines' MRO unit Turkish Technic, is enjoying some nice momentum in the aircraft interiors space, since introducing its first slimline economy class seat to the market.
The Istanbul-headquartered company, which also boasts a factory in Utah, provides Turkish Airlines with narrowbody and widebody economy seats. It saw its new Epianka-branded product installed on Turkish Airlines' Airbus A321neos and the carrier's (presently grounded) Boeing 737 MAX twinjets.
In July of this year, the Epianka seats began flying on Turkish Airlines' Boeing 787-9, featuring 11.6″ IFE screens from Panasonic Avionics.
Now, TSI is gearing up to support other operators, including its second major customer, Azerbaijan Airlines, it told Runway Girl Network. Annual revenues are projected to hit $50 million for the full year 2019, and the firm has a goal of seeing that figure double by 2023.
"Epianka is our first linefit product," explained TSI general manager Suat Sağıroğlu this fall at the Aircraft Interiors Expo, Americas show held in Los Angeles. "We are working on linefit projects and we will be linefit offerable through the end of this year probably. We are still having the contract negotiations with Airbus and Boeing."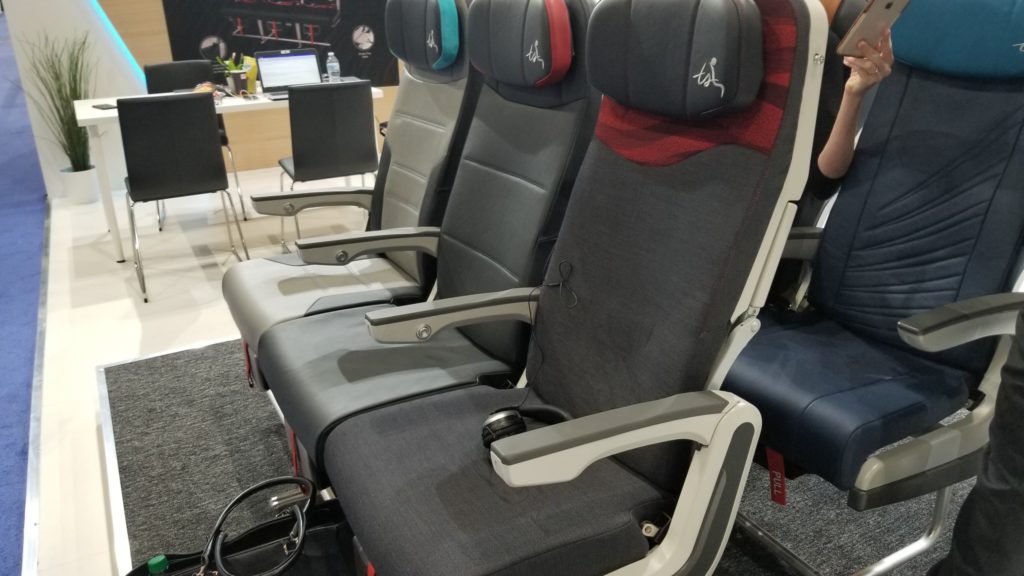 He said TSI expects to formally secure offerability for Epianka at the same time for the A320, A330 and A350 and separately with Boeing on the 737 and the 787. "It will also be available on 777X when it starts flying, and A330neos as well."
Sağıroğlu noted that Turkish Airlines, a longtime customer of Panasonic, is "a big fan" of the IFE firm's product line. Beyond TSI's various seat/IFE integration projects with Panasonic for economy class seats, including on the 787, the firm is collaborating to bring 18" Panasonic IFE screens to its new business class seat for narrowbody aircraft. TSI will display the seat in April 2020 at the Aircraft Interiors Expo in Hamburg.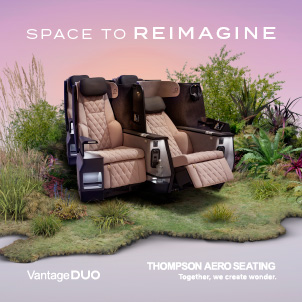 TSI also has a business relationship with IFE and in-seat power provider Burrana, and is looking to expand that relationship to pre-certify certain features in a bid to shorten lead times, said Sağıroğlu.
Broadly, he is bullish about the future of embedded IFE, telling RGN he believes low-cost, lightweight but integrated IFE systems "will be preferable because not everyone has iPads or big devices to have fun during the flight. Six and seven hours is a long time. A couple of hours, okay, you don't need to provide anything."
Little wonder, then, why Turkish Airlines has forged unique agreements with Panasonic, whereby in the future it will be able to fit a certain amount of aircraft – across various types – with Turkish Technic's own embedded IFE system, pending linefit offerability with the relevant airframers.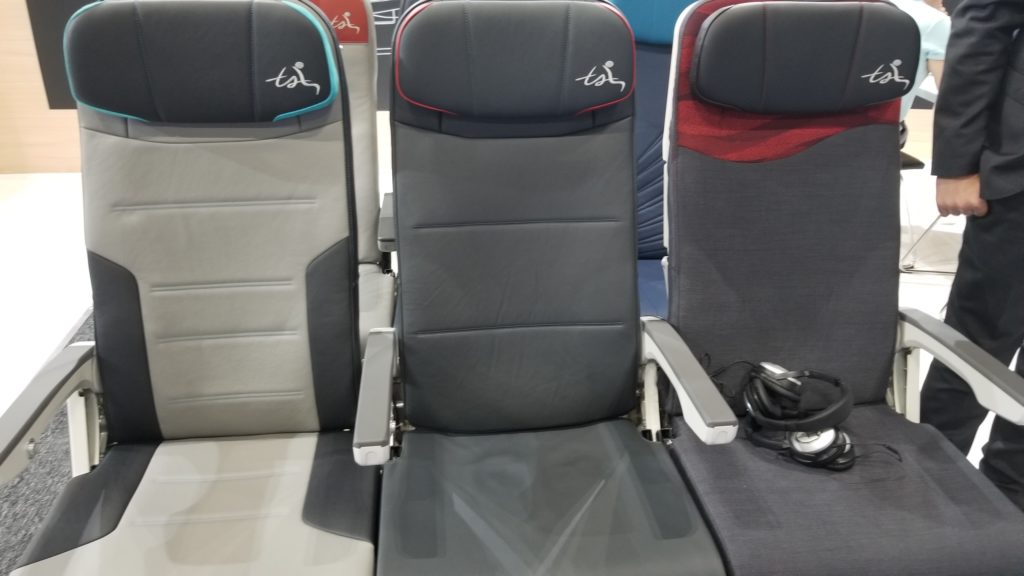 Related Articles: