Scheduled to fly between gorgeous Phuket, Thailand and Bangkok's Suvarnabhumi Airport on a Thai Airways Boeing 747-400, I was surprised to learn that the aircraft assigned to this short-hop service had been swapped to the carrier's latest and greatest widebody, an Airbus A350-900.
Check-in at Phuket was quick, owing to a dedicated line for folks who had already checked-in via the airline's mobile app. Security was likewise simple and easy, and I took the extra time to browse through the airport's post-security shops for a few last-minute gifts to bring home.
The sleek looking A350 pulled up to the gate, and the boarding queue began to build almost immediately. First impressions were great. The cabin was light and airy, while mood lighting added soft touches of purple and orange.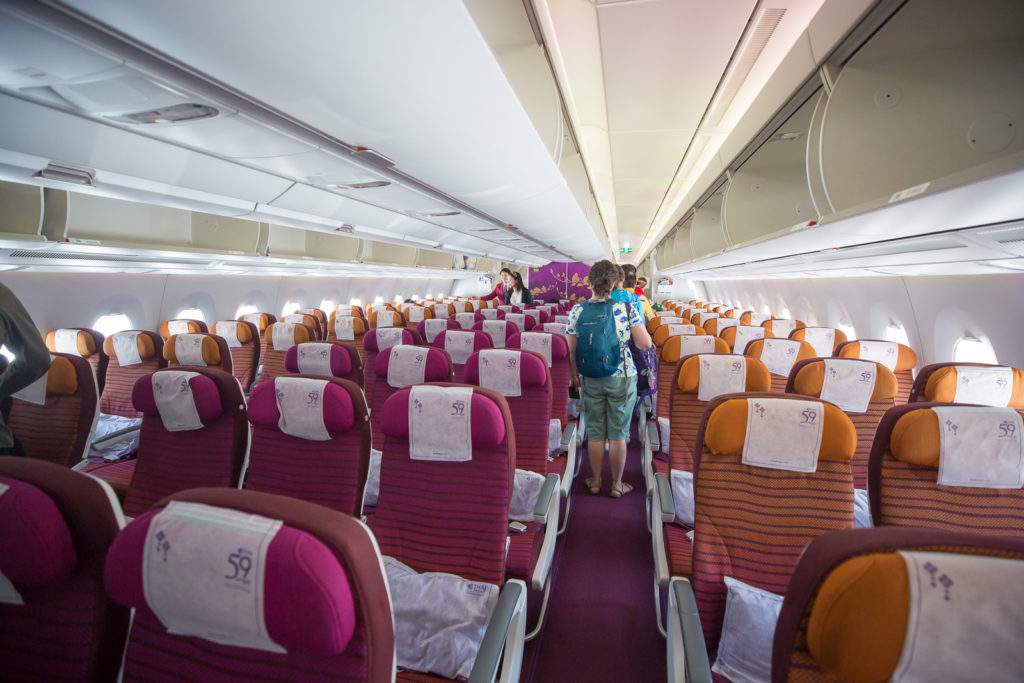 The aircraft took off on time, slipping the bounds of earth and rising into the warm blue sky. The view of the Thai coastline was spectacular, and something I had missed on my earlier flights due to weather or time of day.
Plus, the A350 wing profile is nothing short of beautiful. It was my first flight behind the wing in an A350, and it was incredible how quiet it was.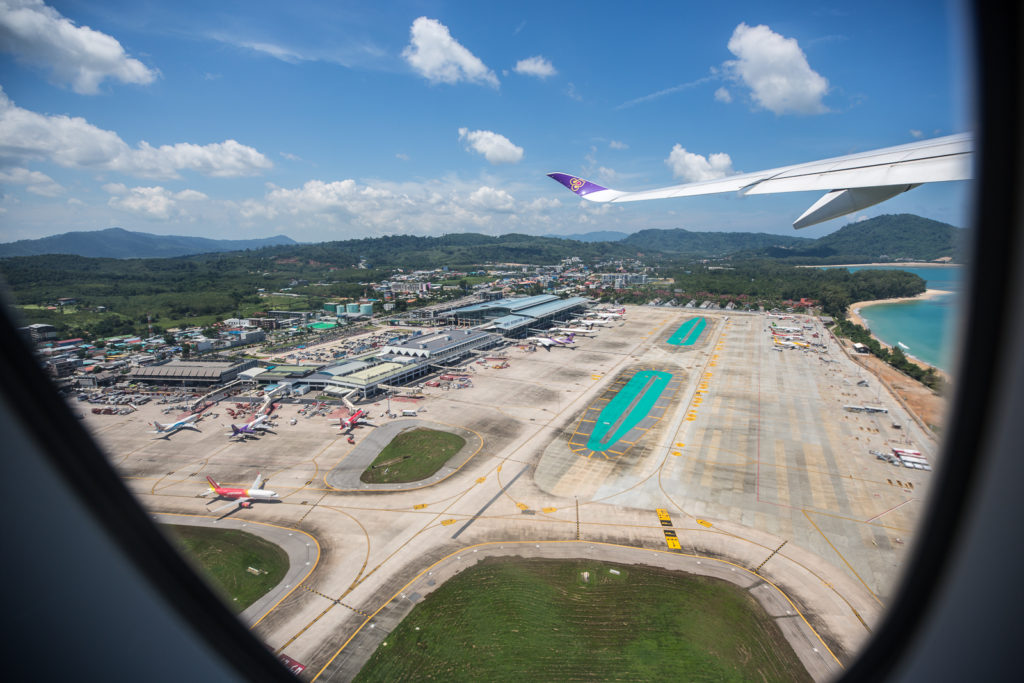 The 289-seat economy class cabin is configured in an A350-standard 3-3-3 layout. I was seated in 57A, just a few rows shorts of the very back.
Each seat offered a generous 32 inches of pitch, and 18 inches of width. A footrest took away a bit of knee space, but I generally remain a big fan of them in economy.
Each seat also came with international power ports and USB outlets.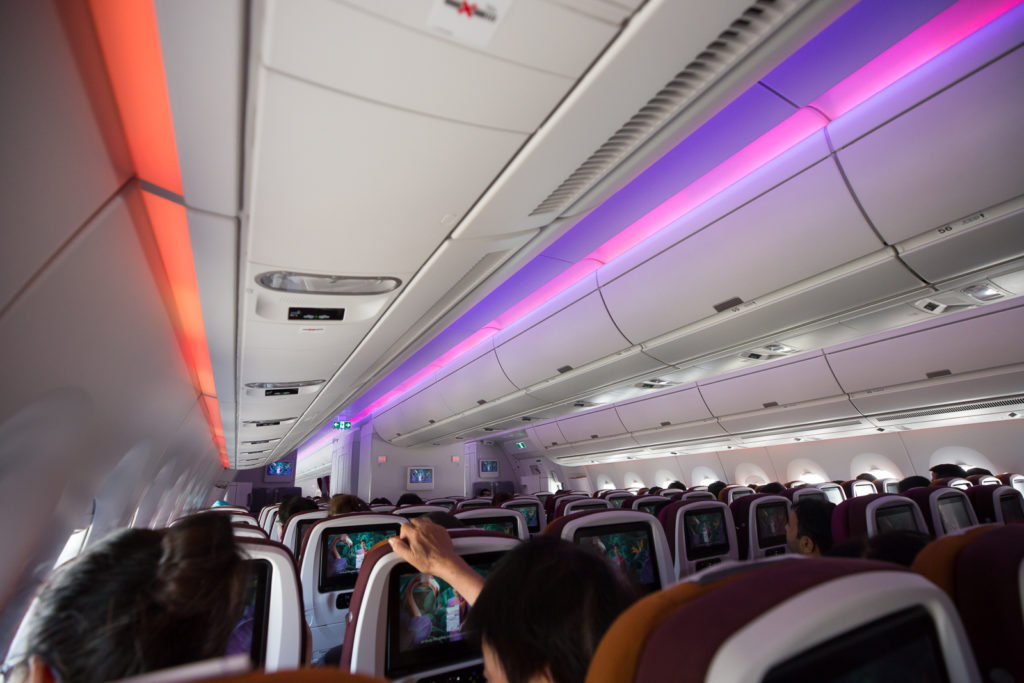 The flight was just under an hour in length, but much like my other domestic flights on Thai, this one offered a quick meal service.
Drinks were distributed along with a warm meal. This time it was a boxed chicken and mushroom cream sauce tortilla roll. Despite an understandable wariness, the hefty snack turned out to be quite tasty. Recalling the obscene prices for food at the airport in Bangkok, I even downed a second one.
I appreciated the tray table, specifically, which folds in half and makes considerably more room.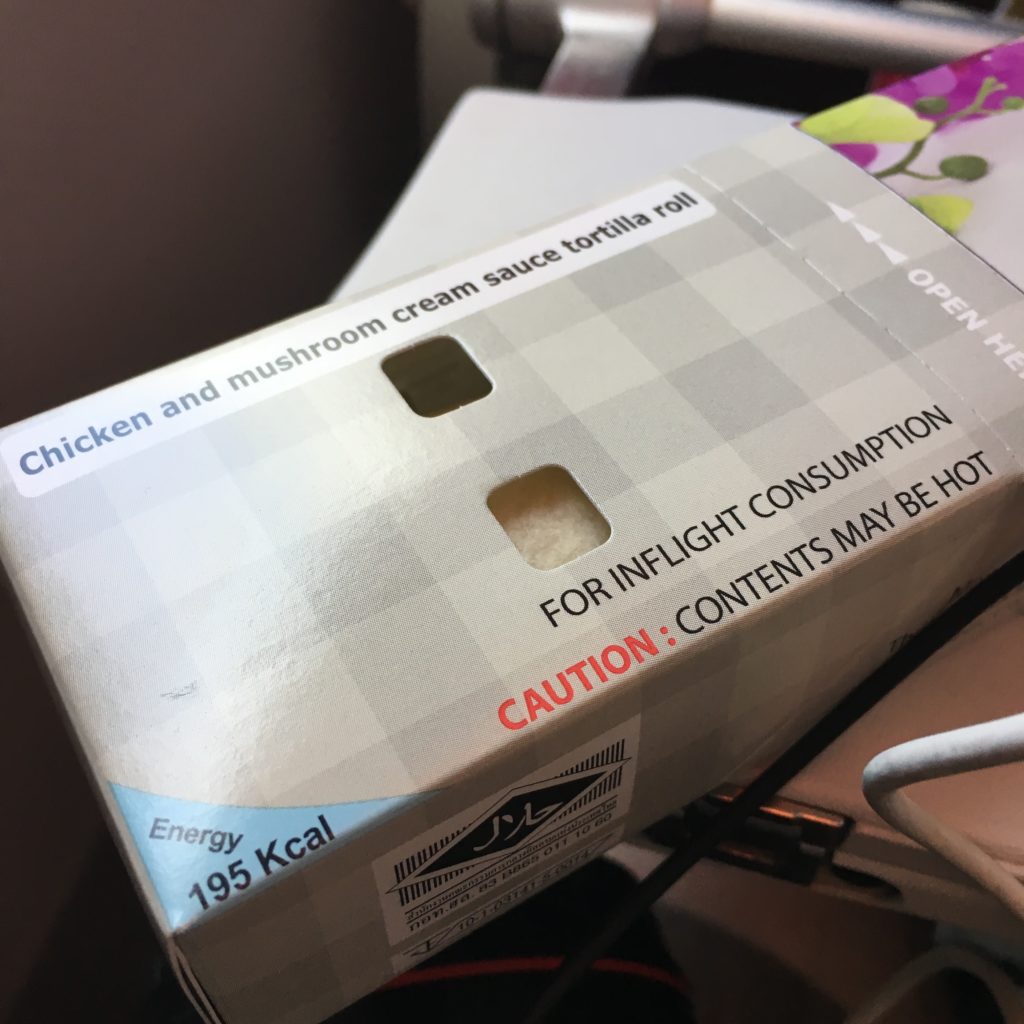 Each seat featured a crisp 11-inch inflight entertainment screen, driven by Panasonic Avionics. It is controlled either via touchscreen or a tethered remote that tucks away beneath the screen itself.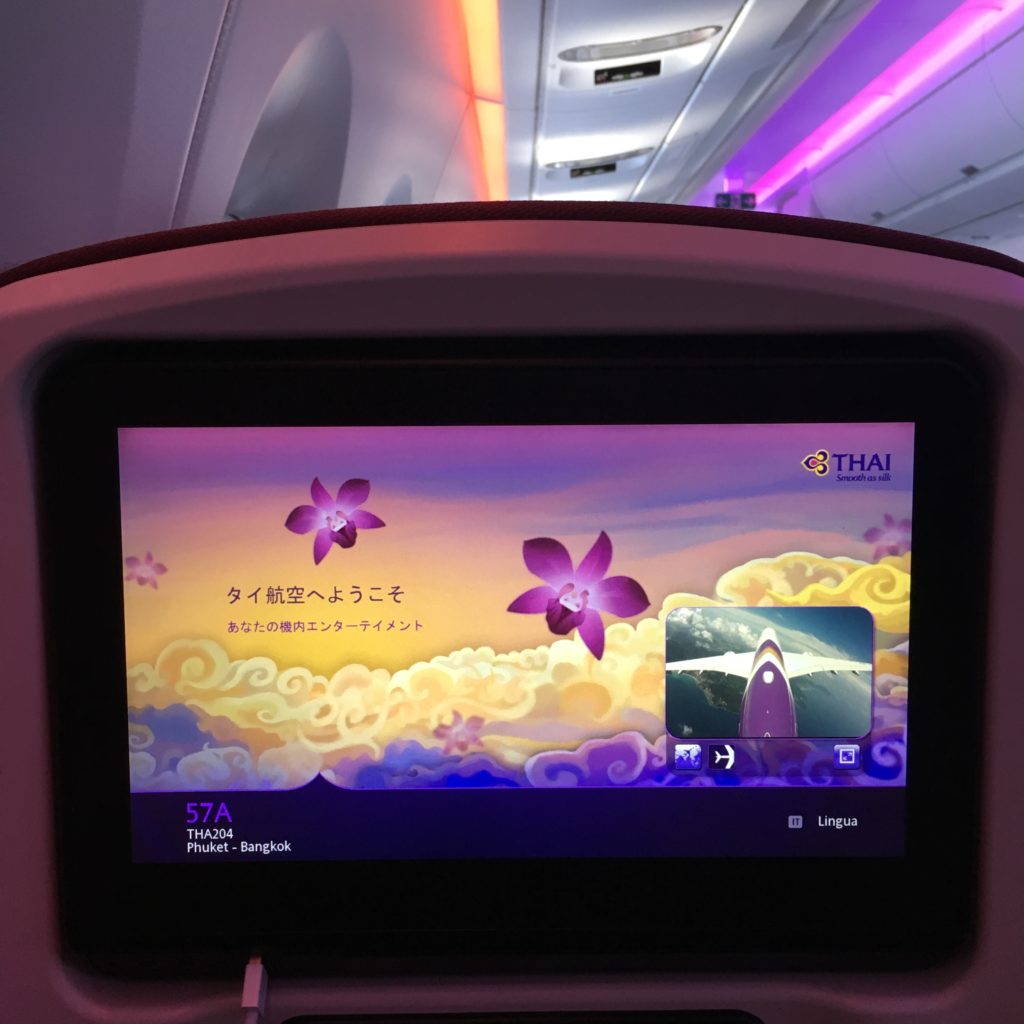 The IFE system is stocked with an average number of TV shows and movies. As I would expect, the system was fast and responsive. But the best feature was, far and away, the tail camera view. I absolutely loved watching it, and spent most of the flight alternating between the view out the window and the tail camera.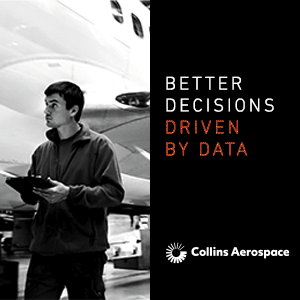 Thai's A350s come outfitted with Panasonic-supported inflight Internet, though there wasn't much need to access it on this short flight. Pricing plans are data-based and a bit on the expensive side, starting at $9.99US for 30MB and scaling up to $19.99 for 100MB.
The aircraft parked in the C concourse, and rather than let out into the terminal, passengers were forced to walk down the fire escape stairs to buses waiting below. There was no obvious alternative option for passengers unable to make the trek down several flights of stairs, though I'd imagine/hope one existed.
The crowded bus made its way along the ramp before dropping us all off at the domestic terminal to make onward connections.
All in all, the hard product and living space on this A350 was quite enjoyable, and I wouldn't hesitate to fly the Thai A350 long-haul. And the soft-product experience was well above average.
All images are credited to the author, Jeremy Dwyer-Lindgren
Related Articles: