Commercial airlines have already built gaming principles into their loyalty programs; miles and points schemes engage travelers with the brand and generate significant returns. But is it possible to apply game design principles to the passenger experience itself, increasing its intuitive, memorable and pleasurable elements?
While video games exist in a digital environment, a lot of thought and effort are put into ensuring that sensory feedback – be it visual, aural or tactile – enhances the enjoyment of the gaming experience and perpetuates the feeling of immersion.
If we consider some of the more attractive and addictive elements of game design, they transfer well to the skies.
The storytelling element of gaming is an immediate fit. Travelers are already playing a role in their own individual adventure. Airlines can consider themselves a setting for part of that adventure and offer an appealing complimentary brand story. Whether that brand story is for fun, convenience, productivity or luxury – or a combination of these – it must be evident, compelling and coherent, from advertising through to service and to the cabin product itself.
Airlines should manage the setting of the brand story to ensure the traveler crosses the hurdles of travel with ease, by offering an intuitive interface. That should include a cabin design that offers few complications. Cabin structural elements should be accessible and easily understood. Buttons and environmental setting controls should be easy to the touch while not "going off" at unintended times.
For example, when considering the placement of the IFE controller, airlines should keep in mind that passengers may not want these to be in their way while they sleep. The passenger's personal space on board should be designed so that they can control as much of their environment as possible without inconvenience to them or to fellow travelers. As part of a user-friendly interface in the cabin, pictorial instructions and labels could be preferable to written text, but those images should be easy to interpret. The deaf and blind community must be considered. AR could also be used to augment the experience.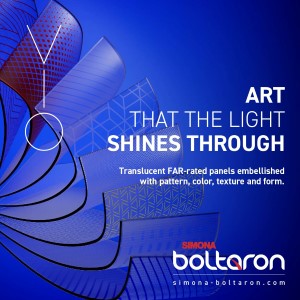 In the cabin environment, as in the game environment, lighting can serve as a storytelling tool, drawing attention to key elements of the brand experience. Lighting schemes can also favor the menu during dinner service, making food appear more appetizing, and light can help regulate passenger mood, supporting more restful sleep in-flight.
Aircraft cabins have unique sound conditions to contend with which can at times be jarring, but airlines can set a mood that fits their brand story by playing music during boarding and disembarkation. Soundscapes can also boost other senses, even making inflight food taste better.
While airlines often invest in a large catalogue of music, video and gaming content that helps passengers pass the time on board, there are opportunities to offer some of the pleasurable sensory elements of game play. Content like ASMR (autonomous sensory meridian response) and 'Oddly Satisfying' videos might make a pleasurable addition to the catalogue and have the potential to ease nerves and induce a sense of restfulness for passengers.
American Airlines experimented with ASMR in its summer 2020 route announcement video earlier this year.
There is ongoing discussion among psychologists about why this type of content is so appealing, but part of it is aesthetics. This emphasizes the importance of cabin maintenance and upkeep.
Visual aesthetics, like arriving to find a tidy seat, and receiving a meal tray that is carefully arranged, aligned and balanced, can generate a sense of pleasure. As Japanese organizing consultant and author Marie Kondo might suggest, explore the cabin carefully and find what 'sparks joy'.
Another pleasant element of gaming is discovering little treasures and special prizes that others miss. There are many opportunities for airlines to offer passengers the same sense of delight with simple little pleasures, some of which are meant to be discovered. Think of messages that fit the brand story hidden as 'easter eggs' and in structures, livery, and service items.
Related Articles: