Thompson Aero Seating today announces the appointment of Keith Anderson as its new CEO. From 1st August 2023, Keith will lead the continued growth and success of Thompson as a company foremost in design and manufacture of premium seating for major airlines.
Keith is known for achieving business success through building a high-performing and engaged workforce with an agile and driven culture. Collaboration is at the heart of Keith's ambitious approach, which harmonises well with the Thompson ethos of nurturing talent, ensuring leadership excellence and promoting learning and reflection.
Andy Morris, Chief Commercial Officer at Thompson Aero Seating, said: "Keith is a collaborative executive leader with a wealth of manufacturing and leadership experience, gained across multiple industries, and a track record for consistently transforming organisations and teams to deliver outstanding results."
Keith joins Thompson from IQE plc where he was Chief Operating Officer. He previously enjoyed six successful years at Collins Aerospace in Kilkeel, where he was Business Unit Director for Collins business-class seats, leading them to a three-fold increase in revenue with strong profitability. Keith was instrumental in the successful on-time delivery of multiple major seating programmes and left an outstanding team as a legacy when he moved on.
Outgoing CEO, Neil Taggart, is leaving Thompson to take up a new role. Having been integral to maintaining the resilience of the business throughout the pandemic, Neil has ensured Keith will inherit a globally aware business with a strong order book and a focused workforce, known for its innovation and inspired design.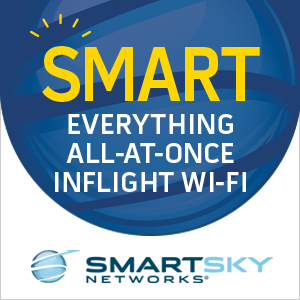 Andy Morris commented: "Everyone at Thompson would like to thank Neil for his exceptional dedication to the business over the last five years. We wish him the very best in his new role and we are confident that he will continue to excel in his career. He hands over to Keith during exciting times time in Thompson's journey. We are delighted to welcome Keith to the team and are looking forward to seeing what the company can achieve next under his leadership."
Keith Anderson, new CEO at Thompson Aero Seating, said: "I am excited about the prospect of guiding Thompson Aero Seating on the next part of its journey as a leading and inspirational aircraft seating designer and manufacturer. The company has a hugely talented workforce and ambitious plans for growth and prominence, based upon outstanding products and service, and I look forward to leading the team to deliver these targets, and more."
About Thompson Aero Seating
Thompson Aero Seating is recognised for cutting-edge design, engineering and manufacture of premium class, full-flat bed airline seating. Their bespoke solutions maximise passengers' personal space and, through intelligent design, optimise every inch of the cabin.
Thompson Aero Seating is one of the leading suppliers of business- and first-class aircraft seating, with a worldwide customer base featuring many of the world's top airlines including Delta, China Eastern and Singapore Airlines. With increasing market share and an evolving and expanding product portfolio, Thompson seats are installed upon all major aircraft platforms, including Airbus A321, A330 and A350 and Boeing B737 and B787.
Featured image credited to Thompson Aero Seating