The fortunate passengers contorted themselves into the bus luggage rack, such was the space constraint for Hong Kong International Airport's transportation during a protest. The unlucky passengers faced the sun and humidity to walk, often for hours. Upon reaching architect Norman Foster's arched terminal, a phalanx of tactical police and private security verified travel documents. Once inside, there was no respite: a police officer entered a bathroom and banged on stall doors to find suspected protestors.
These short-term disruptions have subsided. The unassuming passenger may think that despite ongoing city protests, now in their fifth month, Hong Kong aviation is back to normal besides cordons and document checks, and a quiet arrivals area since well-wishers can no longer access the terminal without a ticket. But that's a false impression. The Hong Kong hub, a major contributor to global aviation, will perhaps forever be changed.
Beijing and Hong Kong are planning policies to address what they see as one underlying protest cause: social inequality and lack of competition, mainly in real estate but evident in aviation. Cathay Pacific muscled in on then-Dragonair, took it over, and later objected to Jetstar Hong Kong, which never got off the ground. No competition approval was needed for Cathay's recent HK Express takeover.
It has been asked whether Hong Kong would allow new entrants or even a local base from a mainland Chinese airline. First, Hong Kong could inquire if Hong Kong Airlines – despite challenges of its own making – has had a fair opportunity. Likewise for foreign airlines, which complain some sales tactics in Hong Kong would be anti-competitive elsewhere. Joint-ventures do not need regulatory approval in Hong Kong.
Small improvements would add up for the Hong Kong aviation scene. A driver shortage increases costs and limits baggage delivery frequency, yet the government is unwilling to tackle resistance to bringing in foreign drivers. High living expenses increase labor costs, which for one airline meant it had to simplify catering to reduce time-intensive vegetable chopping. Expanded public transport would better allow airlines to use early morning and late night airport slots.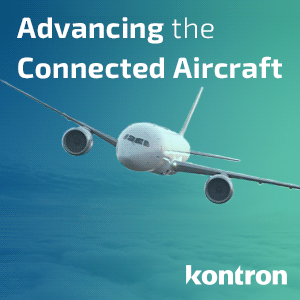 Cathay is forced to look for the silver lining after the protests gutted the executive rank. Leaders are now younger and diverse, which observers hope will bring management out of isolation and better understand its home market.
The management team now includes a woman, albeit just one: Lavinia Lau, who oversaw Cathay's recent network growth and last summer at the inaugural A350-1000 delivery demonstrated femininity is compatible with aviation's less glamorous side. She rocked high heels while dissecting CASK differences and variation in cargo demand. More women are at the GM level, including customer experience and design head Vivian Lo, a familiar name to readers of Runway Girl Network.
The executive changes represent that Cathay suddenly became a liability to major shareholder Swire, which has a far more profitable real estate business in mainland China. Does Swire want to, or can it, retain management rights at Cathay? If not, would Cathay lose the international exposure that has shaped generations of management?
Aviation's infamous lead times mean old ways will initially prevail, but perhaps with less pomp. Cathay's new premium products – mattresses in business, updated catering and 'pillow menu' in first – should have been lauded but were instead quietly rolled out.
New Airbus A321neos for Cathay Dragon and Boeing 777-9s for Cathay are in the cards. But there are questions about orders and accelerated retirements since Cathay's ambitious transfer traffic model is no longer guaranteed.
Connecting passengers comprise about half of Cathay's throughput and 28-30% of Hong Kong airport's. "We're more interested in growing O&D passengers," Airport Authority Hong Kong CEO Fred Lam said at ACI World in April. Even after the third runway opens next decade, demand will outstrip supply. The hub needs to prioritize the largest economic catalyst.
Lam said transfer passengers, who do not leave the airport, are "not making a good contribution to Hong Kong's economy".
It is difficult to balance the airport, airline and government relations that make a hub. There is further complexity from mainland China's long-term assimilation plan for Hong Kong. Whatever the outcome of the protests, enough damage has occurred for conventional wisdom to dictate that Hong Kong at large, including its airport and Cathay, will be de-emphasized. Other airlines and airports will pick up the slack.
Reducing transfer traffic raises matters big and small. How many feeder flights would Cathay cut? Do lounges need so many showers?
There could be upsides for passengers. Excess transit security areas could be re-purposed while Cathay sheds its generic international brand for a more local Hong Kong identity.
Mixing passengers of so many nationalities inevitably brings annoyance to the passenger experience; what is acceptable to one culture is not to another. Reduced transfer traffic could bring a calmer cabin and bolster the premium proposition, provided Cathay can reinvigorate and retain staff after a summer of fear.
Economics for flights would be altered if Hong Kong saw other fundamental hub reductions, from being a financial centre, which generates large yields and justifies high frequency, to cargo, without which some flights could not operate.
Passengers may believe Cathay is no longer an innovator, but it still makes contributions to the wider passenger experience. Cathay's renovated Shanghai Pudong lounge is largely a repeat of its proven formula – but that was the accomplishment since China had not confronted that level of design and service, such as wide-ranging fresh food options. Now the model can be expanded to other operators.
Air China's development has benefitted from its equity and strategic partnership with Cathay. Yet that relationship is young. As with the rest of the Hong Kong aviation hub, there was more to gain before than what the new paradigm will offer.
Related Articles: