Panasonic Avionics Corporation subsidiary, AeroMobile, and leading telecommunications operator TrueMove Thailand, a subsidiary of True Corporation Plc, have partnered to launch an inflight data roaming bundle for their customers.
The inflight bundle, which commercially launched in September 2019, will place inflight mobility at the heart of TrueMove Thailand's roaming packages.
As the first operator in the country to launch an inflight roaming bundle, this agreement further cements TrueMove Thailand's position as a market innovator and respected service provider, with a highly competitive offering that brings more value and a greater experience for their 28 Million+ customer-base.
Customers who subscribe to the inflight service will be able to use their mobile phones to browse the internet, send and receive emails, texts and calls and stay in touch with friends on social networks, whilst travelling on AeroMobile equipped aircraft.
Ms. Parinthon Tansuthepverawong , General Manager of True Corporation, says: "Our TrueMove H post-paid customers expect a high-quality user experience, and through our partnership with AeroMobile we are now able to offer valued inflight roaming service at an attractive price. We are delighted to bring this new service to our customers, who will be able to enjoy seamless, high-quality and secure roaming at 20,000 feet."
Kevin Rogers, Sr Director Mobility Panasonic Avionics, CEO AeroMobile, adds: "We are pleased to partner with TrueMove Thailand and broaden the reach of our connectivity services across this region. With the new inflight roaming bundle, TrueMove's customers no longer need to worry about continuing to communicate whilst traveling. This new market-leading package shows a continued commitment to providing the very best service to customers."
The service is currently available to post-paid customers that purchase the inflight bundle and will enable TrueMove Thailand's customers to enjoy more value and convenience when travelling.
AeroMobile provides technology and global coverage that allows the safe use of passengers' own mobile phones onboard aircraft.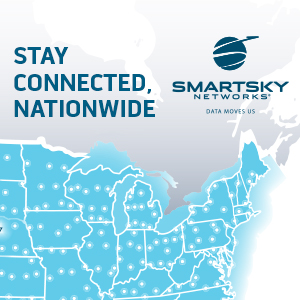 About AeroMobile
AeroMobile Communications Limited is a UK-based mobile service provider for the aviation industry. AeroMobile provides world class, proven, technology and services that enable airline passengers to use their own mobile phones for mobile data, texting and calls whilst inflight.
A subsidiary of Panasonic, AeroMobile's services are available for installation either at the point of aircraft manufacture (line fit) or on aircraft in service (retrofit) across both Airbus and Boeing aircraft.
The AeroMobile service is currently available on; Aer Lingus,  Alitalia, Air Italy, Air Serbia, Asiana Airlines, Biman Bangladesh Airlines, Cathay Pacific, Emirates, Etihad, EuroWings, EVA Air, EgyptAir, Kuwait Airways, Malaysian Airlines, Lufthansa, Malindo Air, Qatar Airways, SAS, Singapore Airlines, SWISS, TAP Air Portugal, Turkish Airlines, Uzbekistan Airways, and Virgin Atlantic.
Featured image credited to istock.com/JakeOlimb