Lufthansa Technik has further increased its market presence for connectivity modifications in Asia, the world's fastest developing market for inflight Internet solutions. The company will help Chinese service provider Air Esurfing Information Technology Co., Ltd. provide aircraft with inflight connectivity for the Chinese market.
Further contract partners include Honeywell (the antenna hardware provider) and China Satcom (the satellite provider).
Lufthansa Technik and Air Esurfing signed an MOU in 2017. According to a new five-year agreement between the two firms, Lufthansa Technik will design and certify Ka-band-based connectivity retrofit packages for both the Airbus A320ceo and A320neo aircraft families as well as the Boeing 737NG and 737MAX.
The company will also work with Air Esurfing to provide the respective CAAC-validated EASA supplemental type certificate (VSTC) to support Chinese airlines.
Moreover, Lufthansa Technik will take care of material supply and material handling services for the installation of the packages, that can be tailored to each of Air Esurfing's airline customers and their specific requirements.
"As an inflight solution provider on connectivity, the company's strategic cooperation with Lufthansa Technik signals a new chapter in our history, as we take a big step forward empowering Chinese airlines with high-speed in-flight Internet services," said Herman Guo, Chief Executive Officer of AirNet, Air Esurfing's parent company.
"The partnership with Air Esurfing is a significant step in Lufthansa Technik's global focus to meet a promising market demand in China," said Gerald Steinhoff, Vice President Corporate Sales Asia Pacific of Lufthansa Technik. "As a joint force, we shall exploit the full potentials of the Chinese market."
"Many Asian countries have only recently passed legislation that paves the way for inflight connectivity solutions for its airlines, so the market is now gaining enormous momentum," said Lukas Bucher, Head of Product Connectivity at Lufthansa Technik. "We are the leading provider of aircraft connectivity solutions in this emerging market, as we have the expertise to provide airlines with solutions for almost every desired combination. Whatever Airbus or Boeing model you operate, whether Ka-band/Ku-band /Air-to-Ground, or which satellite provider you would like to use; we put your aircraft and ultimately your whole fleet online."
Lufthansa Technik's portfolio ranges from design engineering and certification of connectivity solutions to material supply and material handling services for the packages' installations. Regarding the latter, the company is supporting installations within its own network or at other MROs contracted by its customers. If desired by an aircraft operator, Lufthansa Technik can even dispatch a dedicated crew of mechanics to execute the installation at an operator's preferred location, eliminating the costly need to fly the plane to another facility. Moreover, Lufthansa Technik closely supports airlines with so-called connectivity transitions, for example changes from one satellite installation or provider to another.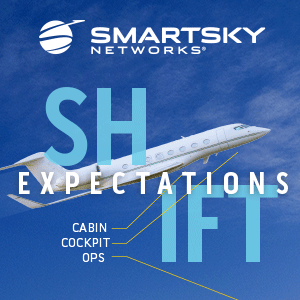 About Air Esurfing
ARE, in full name Beijing Air Esurfing Information Technology Co., Ltd. , was founded in 2013, and is wholly owned by Yuehangyangguang Network Technology Co., Ltd.. Besides its headquarters in Beijing, ARE has also set up a technology research, development and testing center for its products in Shenyang. Conclusively, ARE has grown to be a one of a kind high-tech enterprise in China. Relying on its parent group's advantages in traditional media & advertising operation in aviation, after years of hard working, ARE's business evolved in many aspects of the aviation internet business chain. Thus, the company's portfolio now comprises integrated IFEC solutions, the sale of aviation materials as a distributor, the integration of airborne Wi-Fi systems, the development and customization of onboard entertainment software, the offering of airworthiness modification solutions, and the distribution of advertising, film & television media rights in aviation. Moreover, ARE is engaged in various airborne internet business cooperations. Its three series products, the Star Joy, Star Wing and Star River service platforms developed by ARE, provide mature and customized aviation internet technology solutions and business operation solutions to airlines. Through its open, compatible and flexible business cooperation model, ARE has reached cooperation with many domestic airlines on the mutual construction and operation of an airborne aviation internet system.