Ah, LaGuardia Airport. The sights, the smells, the droplets of water of unknown origin hitting you on the head as you wait to board your 181-seat Airbus A321 to Dallas in a gate hold area designed for 50-seat propeller aircraft.
While a small chunk of American Airlines' LaGuardia Airport operation has been moved to the recently-opened new concourse at Terminal B, most of it remains in the decrepit Central Terminal Building. The recent addition of a Starbucks has provided some hope for a brighter future, at least.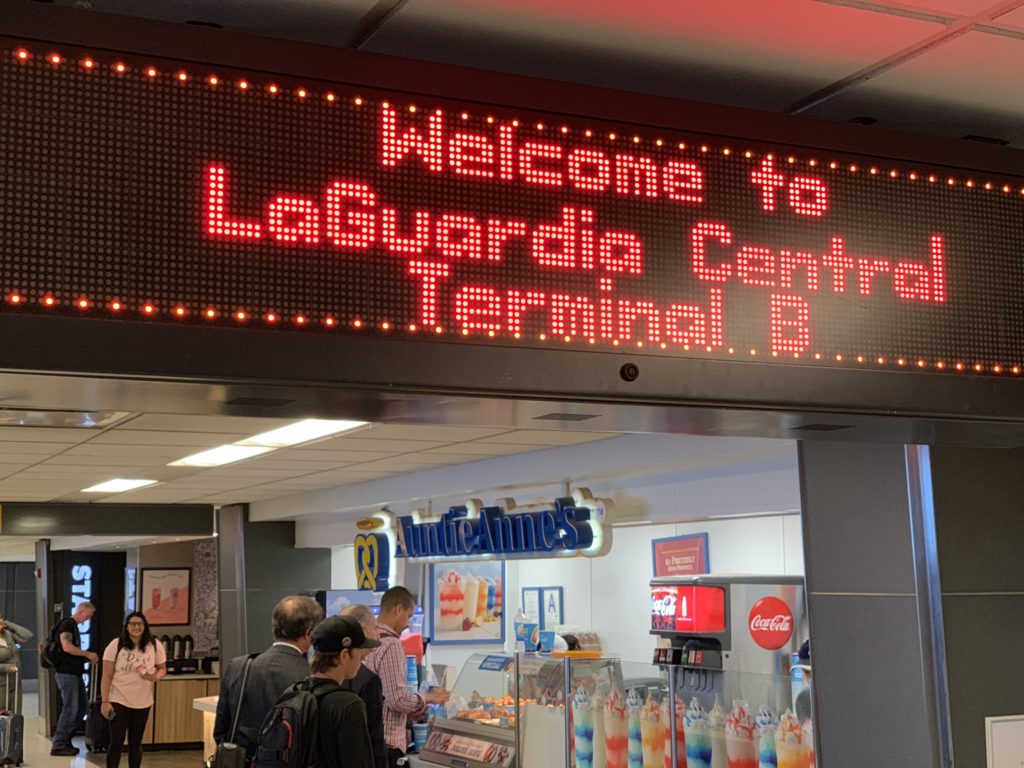 Depressing LaGuardia #PaxEx aside, I was flying American to Dallas, a route which is basically served as frequently as a shuttle these days with a mix of Boeing 737-800s and pre-merger two-class A321s.
While the 737s have a remote chance of being equipped with seatback  entertainment screens, the A321 on this route is still a guarantee, so of course I picked my flight accordingly.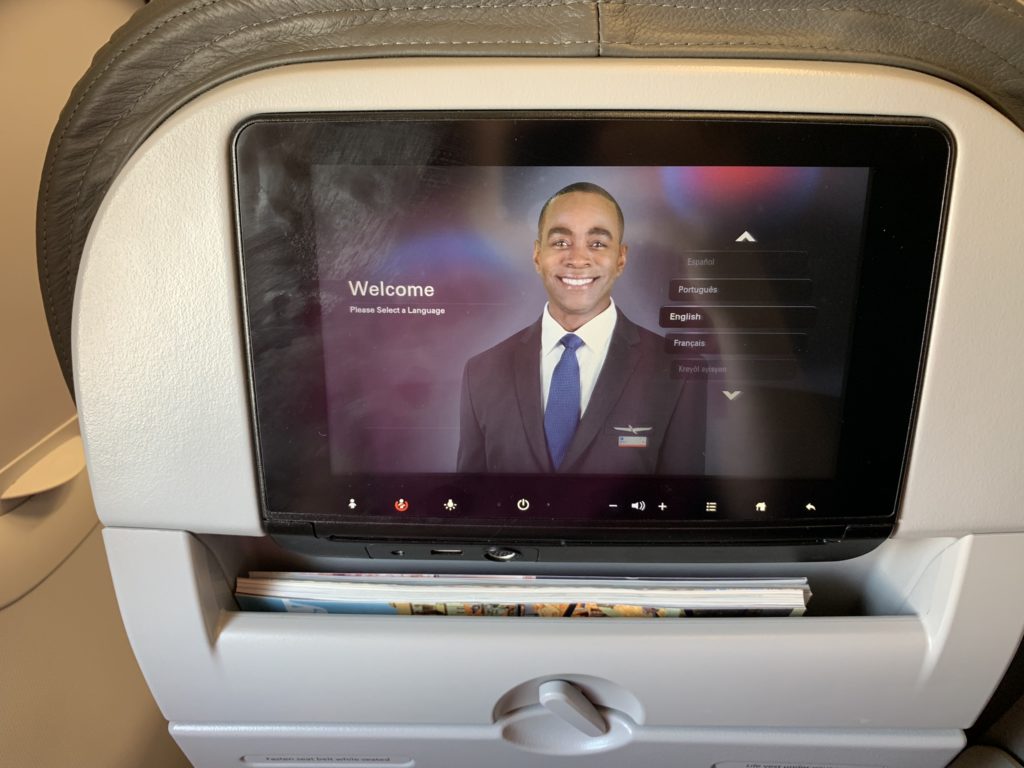 I was seated in the airline's extra legroom Main Cabin Extra section, which now boards in group 5 of 9. Not great, not terrible. I was traveling for just one night, so I didn't have any concerns about securing overhead bin space.
Settling into seat 13A, I plugged my iPhone into the USB port in the seatback monitor, passing up on the AC outlet. After de-smudging the window to ensure an optimal view of Manhattan on departure, I prepared my entertainment options for this three-hour flight.
Both the seatback IFE and Viasat-powered inflight Internet systems are available gate-to-gate. Considering the sometimes extremely long taxi-out times and terrible LTE signal on the ramp at LaGuardia, having both of these systems operational before pushback is quite a nice perk.
I busted out the 3.5mm headphones I travel with solely due to the fact that seatback entertainment systems are stuck in the wired days. I no longer use these headphones for anything other than this purpose, which is a very first world problem, but a problem nonetheless.
American has really stepped up its content game as of late, providing dozens of top notch movies and TV shows.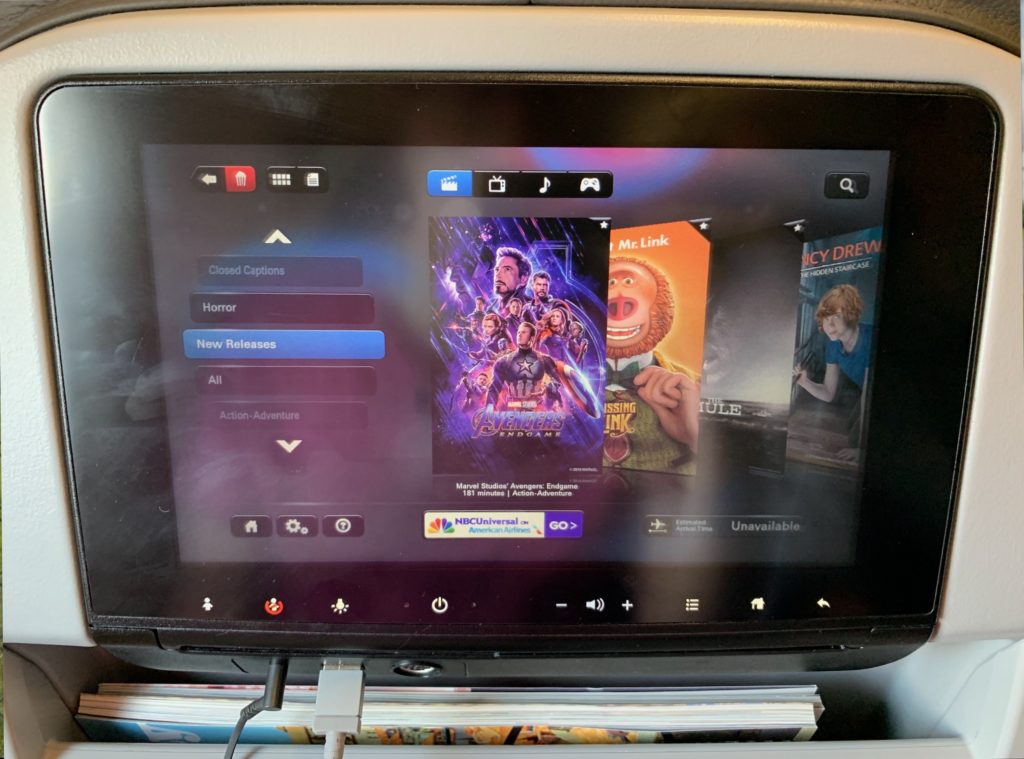 The high resolution moving map is also a fantastic way to pass the time.
I brought up the Viasat Wi-Fi portal and became one of the 5-8% of passengers who actually pay for connectivity service, but only because I could expense the cost to my company.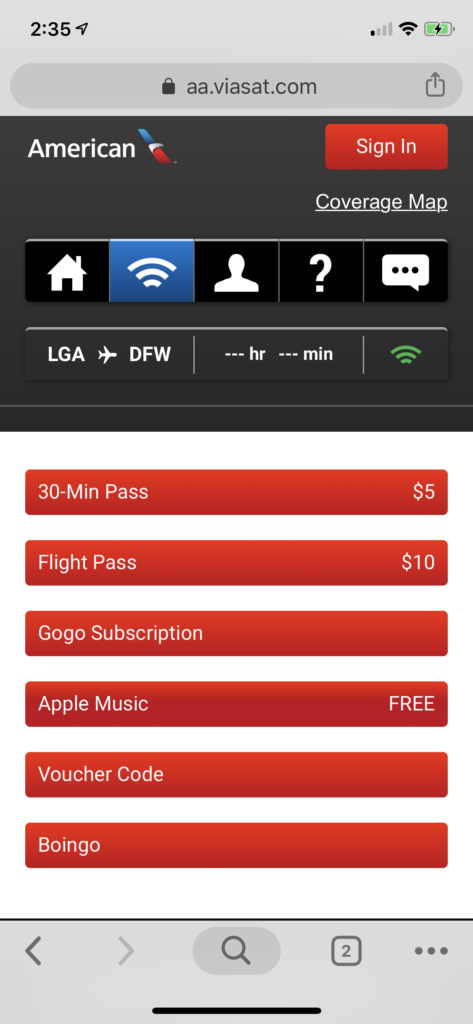 The completely reasonable price point of $10 for the full flight was justified by an extremely stable and fast connection, providing enough megabits to stream Netflix and YouTube videos.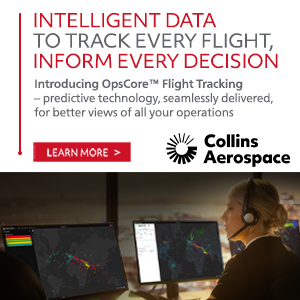 American has not followed its competition at Delta and Alaska Airlines (and several other global airlines) in offering free messaging access. Instead, the US major offers free access only to Apple Music, enabling passengers to stream more than 50 million songs, playlists and music videos on any domestic flight equipped with Viasat satellite Wi-Fi. I do not use Apple Music, however.
One thing American has copied Delta on recently is offering up free alcoholic beverages to passengers seated in Main Cabin Extra. After some initial confusion by crew members over which rows were actually in Main Cabin Extra – and whether I should be charged for alcohol – I settled on some Woodford Reserve and a can of Diet Coke with a side of Biscoff cookies, which happen to be staples of Delta flights.
I declined to purchase any buy-on-board food since this flight was in between meal times.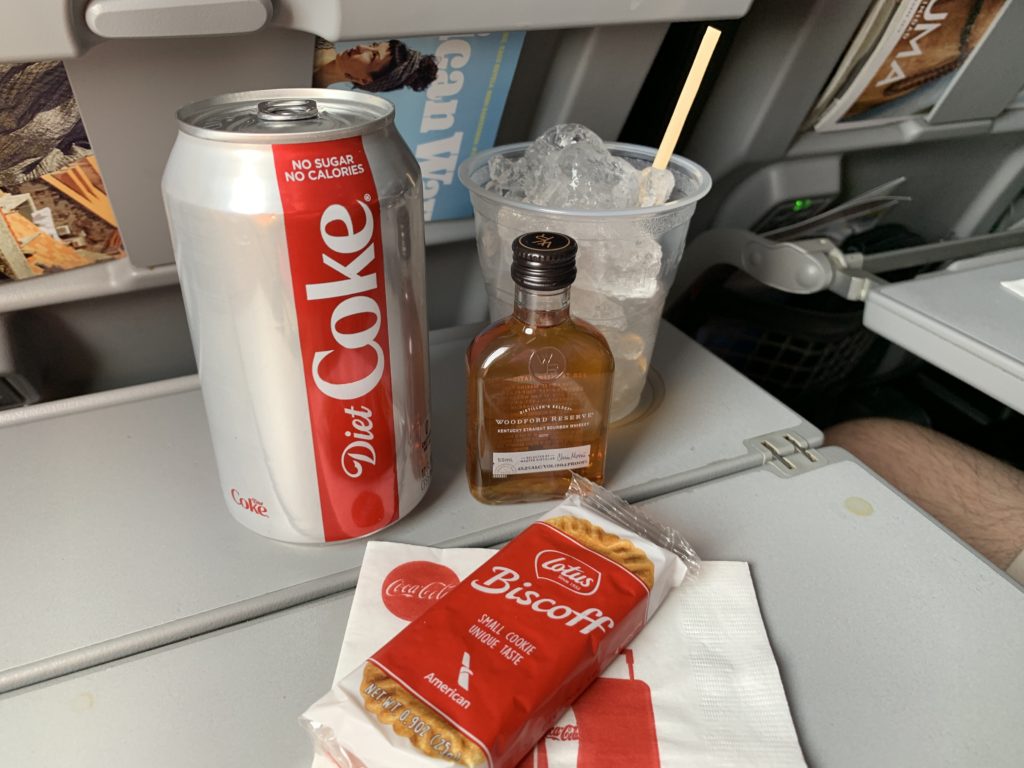 It will be disappointing if American removes all seatback entertainment screens from the entirety of its narrowbody fleet, as it seems bent on doing under Project Oasis. But at least the carrier has rapidly completed its high-speed Wi-Fi rollout.
I think this American subfleet has the perfect mix of amenities on board for a domestic flight. It's a shame that American seems to disagree.
All images credited to the author, Jason Rabinowitz
Related Articles