Safran Passenger Innovations, formerly Zodiac Inflight Innovations, has been tapped to provide its RAVE ULTRA In-flight Entertainment (IFE) as a retrofit solution for eleven Boeing 787-8s for All Nippon Airway's (ANA) domestic Japan flights.
The first RAVE retrofit aircraft enters service beginning the first quarter of 2021. Additional RAVE deliveries continue into early 2022.
RAVE ULTRA is a series of 4K displays in various sizes with edge to edge viewing, a slim design (thickness of a cell phone) and integrated Bluetooth audio connecting the entire aircraft at the same time. The ANA B787-8 RAVE ULTRA retrofit program includes a two-class configuration of First and Economy seats. The 28 First seats will upgrade to the 15.6 inch display and the 284 Economy seats will upgrade to the 13.3 inch display.
ANA currently fly's RAVE on the Airbus A320neo and A321neo aircraft, and recently launched three A380 aircraft flying from Narita, Japan, to Honolulu, Hawaii. The companies are working together on additional RAVE ULTRA display retrofit and line fit programs.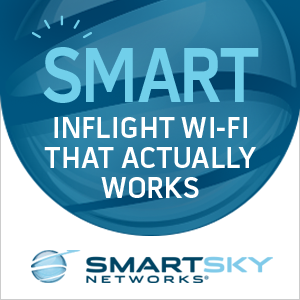 "Our Safran Passenger Innovations team appreciates the wonderful partnership we have with ANA. It is an honor and pleasure to support ANA's focus on the best in-flight experiences with RAVE. The system is operating reliably on the Airbus A320neo/A321neo and A380 fleets and we look forward to offering the same reliability to ANA's future B787 flights," affirms Matt Smith, Safran Passenger Innovations CEO.
Visit Safran Passenger Innovations and experience RAVE ULTRA at APEX Expo in Los Angeles, California, September 9th through 12th, booth #2142.
Safran is an international high-technology group, operating in the aircraft propulsion and equipment, space and defense markets. Safran has a global presence, with more than 92,000 employees and sales of 21 billion euros in 2018. Safran is listed on the Euronext Paris stock exchange, and is part of the CAC 40 and Euro Stoxx 50 indices.