The driving design trend behind most airport business class (and especially first class) lounges over the last decade has been "residential", evolving from the "corporate" look and feel that is still, of course, present in many lounges. But this has not always – or even often – been successful.
The problem with a residential lounge concept is that "residential" ends up meaning "living room", and a certain type of not particularly comfortable, not particularly practical showroom living room at that. Yes, there's Expensive Famous Lamp X, Expensive Designer Chair Y, or even Expensive Famous Designer Chair-Lamp Z.
But the primary problem is that this kind of showroom concept, whether it's more IKEA or more a design museum, doesn't do what people need: lounges aren't living rooms any more than they are cubicle farms. They're third places, and they need to be designed as such.
And the best example of a "third place" to use could well be Starbucks or indeed any halfway decent chain coffeeshop where you might be inclined to spend an hour doing a mixture of working and relaxing between meetings in a location where you don't have either a home or an office.
For the Starbucks haters, hear me out here: the coffee is fine and often a lot better than what you might easily find elsewhere unless you're in one of the coffee capitals of the world. (Your author remembers what both the US and UK produced as "coffee" before the arrival of a halfway-decent latte in every town.)
There's a good range of food and snacks to go with your coffee — and, in a few, there's a bar at drinking time.
Crucially, the seats are varied and generally comfortable enough, with adequate individual or shared tables for guests to be able to put down a laptop or tablet, plug it in, set down a coffee and a cake next to them, connect to the Internet and get some work done or catch up with digital life.
In terms of the space, the décor is generally pleasant enough, more so than in many lounges, in fact, and indeed with quite a bit more local flavor (or for that matter their own original flavor) than many airlines think to add.
Many cafés use light cleverly to make up for the fact that they are largely in a windowless box, just like many spaces in airports. This does not require a revolutionary or disproportionate amount of lighting design savoir-faire, but it does require a bit more thought than far too many lounge designers seem to have (not) put in.
Indeed, even in airports the Starbucks can be a much more pleasant place than the lounge to spend some time.
At my home airport of Lyon, for example, I'll often skip the awful, largely windowless airport-operated lounge and instead head to the Starbucks in the airy main central rotunda of the departures area, with its tables, AC power sockets, USB outlets and significantly better food than in the lounges.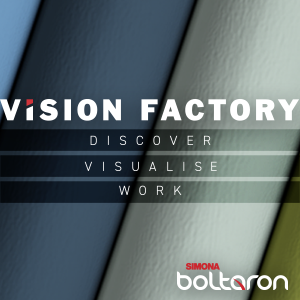 It's interesting to see some lounge designers starting to take this sort of coffeeshop approach as well, and it seems appropriate enough that Starbucks' Seattle neighbor Alaska Airlines' latest lounge in the city, its largest hub, is very reminiscent of a modern coffeeshop.
The coffeehouse concept, of course, does not have to be Starbucks, although the amount of money that the chain spends on design means it's a reasonable read-across to commercial aviation. For that matter, the concept could just as appropriately be an upmarket local café-restaurant or bistro, the kind of place where people while away an hour or two, perhaps with a laptop open on the table next to them.
But a lounge has to be practical. It has to let people do things, especially the things in their digital lives, whether work or leisure. It has to work for everyone, not just the people who are there to sit down, have a coffee and do nothing else. And by and large, the Starbucks model works for that.
Related Articles: