When Floor Felten, executive general manager for strategy, planning and technology at Brisbane Airport, arrived in Australia after sixteen years working at Amsterdam Schiphol, the challenges facing her weren't just adjusting to the work and social culture in a country on the other side of the planet from her native Netherlands.
In Brisbane, she drives the strategy for one of Australia's principal airports (and the largest by size, some 2700 hectares), planning capacity, business development, the digital world and overall technology implementations. It's no mean feat with a new airport master plan due next year covering the next twenty, and a new runway for the airport due to be completed within the next year.
Felten's career at Schiphol prepared her well for this sort of strategic management challenge, with a wide variety of roles, largely technical, from maintenance to information technology to project management and sustainability. "In my last role I was responsible for asset management at Schiphol: the development and maintenance of all the infrastructure, terminals, runways, roads, utilities, et cetera," Felten tells Runway Girl Network.
"I always had a wish to work more internationally so when I got the opportunity to go on a secondment to Brisbane Airport for three to five years I jumped at the opportunity and moved with my family to Australia half a year ago."
Felten spent the first seven years of her career in the steel industry, which she describes as "a very technical, rough and male dominated environment, where I discovered that being different — female, without a technical background — actually enabled me to add a lot of value to the organization. I could bring things that were very scarce in that organization and that gave me lots of opportunities and learning experiences. It was very challenging at times, but it's been one of the best and most impactful experiences in my career."
That career started with a Business Administration degree in university, which suited the market at the time, and Felten highlights what many students and people considering careers in aviation know: the industry and its people needs are changing rapidly.
"Like many, I think I was always attracted by the dynamics of aviation. Connecting people, enabling people to travel, airports as the places that bring the people and the planes together — but also interesting in the sense of its complexity, technology and diversity of work," Felten says, highlighting that her key to success has been "a good mix of hard work, always eager to learn and not afraid to take on a challenge, combined with some luck, would probably sum it up. I've been fortunate with the opportunities I've had.
In Brisbane, Felten arrives in the office around 8am, and spends most of her day discussing the issues at hand with the airport team, airlines, government agencies, universities, and startups. With responsibility for innovation and the digital space, she's always on the lookout for new technologies that can improve passenger experience and the airport's operations, and she gets into the terminals and airside operations to get a feel for how it's all going.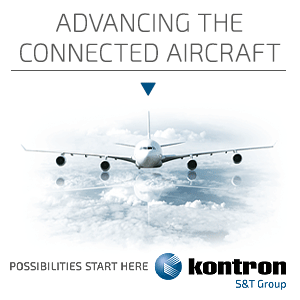 "We have put together a good strategy for the company, and the challenge is to execute this strategy while also still adapting to constant change around us. Technology brings a lot of opportunities to the business and is very dynamic. It challenges us to become more agile in our adoption of new technology," Felten notes.
That adaptation will, of course, require fresh insights and new ways of thinking, and Felten offers some advice for anyone considering joining the aviation industry: "Go with your strengths and passion. Make sure you enjoy and are interested in what you are studying! You will learn your life long and there are not many people who spend their whole life in the same area they studied."
Crucially, Felten says, "the aviation industry offers very different job opportunities from technical, financial, commercial to operational roles. So there are a lot of ways to get in to aviation. Don't let anybody tell you can't do it — maybe not yet, but don't shy away from a challenge. It will be a learning experience. And if you fail, that is not a bad thing: the best lessons come from failure."
And now, she notes, "I work with interesting and great people on complex problems or opportunities. Every day is different at an airport and I love the diversity in the job!"
Related Articles: