During the first half of 2019, the LSG Group continued to grow. Consolidated sales of EUR 1.62 billion are 4.4 percent higher than during the same period last year despite the expiration of two hub-catering contracts in South Korea and Italy in the summer of 2018.
The company's adjusted EBIT (earnings before interest and taxes) of EUR 33 million is 18 percent lower than a year ago due to the ongoing transformation in Europe and the loss of the above-mentioned contracts.
"Our business has benefited from increased demand for our products and services across all parts of the world," said Dr. Kristin Neumann, Chief Financial Officer. "We are very satisfied with the financial and operational performance of our teams around the globe as our business is on track despite continued political and economic uncertainty in some of our most important markets."
In the spring, the company opened two new customer service centers in Phoenix, USA, and in Nairobi, Kenya. Major business wins include the renewal of sizable catering contracts with airBaltic, Delta Air Lines and United for LSG Sky Chefs. Meanwhile, Retail inMotion strengthened its leading market position by acquiring the contract to manage the Cathay Pacific Group's worldwide travel-retail program. The LSG Group's youngest expert brand, Evertaste, was recognized as "Brand Innovation of the Year" by the German Design Council.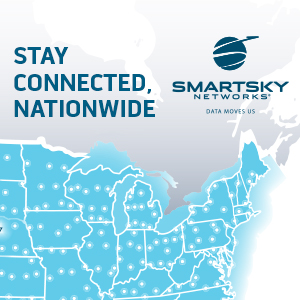 "The diversification and upgrading of our portfolio over recent years have been very well received by our customers," said Erdmann Rauer, Chief Executive Officer. "Our focus is now on building on the seemingly unlimited possibilities of digitalization to create a holistic and highly flexible service offering that can be easily tailored to rapidly changing demands."
The LSG Group is the world's leading provider of end-to-end onboard products and services for the travel industry. It possesses a strong portfolio of independent expert brands: LSG Sky Chefs (catering and hospitality, including lounges), Retail inMotion (onboard retail), SPIRIANT (onboard equipment) and Evertaste (convenience food).
The LSG Group is headquartered in Neu-Isenburg, near Frankfurt, Germany. In 2018, its 35,500 employees achieved consolidated revenues of EUR 3.2 billion and produced 719 million meals. Additionally, the LSG Group has a rich network of joint ventures and partnerships around the globe, generating non-consolidated revenues of EUR 1.4 billion.