Twenty years after founding JetBlue and distinguishing the airline by offering free live TV in every seat, David Neeleman isn't sold on the notion of offering seatback entertainment to passengers when his new low-cost carrier, codenamed 'Moxy', launches Airbus A220-300 service between secondary airports in the US.
"We're certainly going to go with the Internet, probably have it for free," Neeleman tells Runway Girl Network in reference to Moxy's forthcoming #PaxEx.
In January, Moxy signed a firm order with Airbus to purchase 60 A220-300 aircraft with deliveries from 2021. Last month, GECAS and Neeleman agreed to a Letter of Intent for the purchase and leaseback of nine A220-300 aircraft with deliveries scheduled in 2021 and 2022.
"I think there is an argument to be made for seatback but by the time you're two years out, we all have the devices, you can watch 50 movies, be connected on the Internet, so I'm not sure. Live TV is my hallmark; we'll have live TV options, but I'm not so sure it's as important as it used to be," says Neeleman.
For what it's worth, your writer recently flew aboard a Thales/LiveTV-equipped JetBlue E-Jet to and from Boston, and availed of the Amazon-sponsored inflight connectivity. But the free connection was far slower than anticipated both ways, and I was grateful for the added distraction of Bravo programming on the seatback.
Though Neeleman appears to still be in #PaxEx decision-making mode for Moxy's A220s, he stressed to RGN that the airline will "definitely have a wireless solution".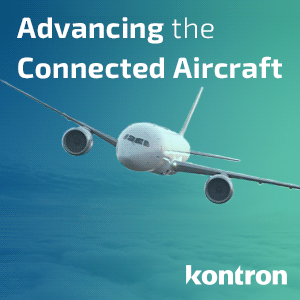 Naturally, there is a plethora of wireless IFE systems on the market these days, including kit that augments live Internet by supporting the streaming of cached videos to passengers' own devices and/or to in-seat screens.
The wireless seatback IFE solution known as Gogo Vision Touch is linefitted by Airbus in Mirabel to Delta's new A220s. Delta Flight Products is also rolling out its version of the tablet-based system on the US major's Airbus A330-900neo and A321neo fleets, and when retrofitting the system to its Boeing 767-400s.
Incidentally, Gogo CEO Oakleigh Thorne tells RGN that Delta's pivot from Gogo Vision Touch to a wholly-Delta-sourced wireless seatback solution "hasn't hurt our relationship" with the carrier.
Thorne says nonchalantly: "They're doing some aircraft and we're doing some aircraft." Whether that means Gogo can sell Gogo Vision Touch to Delta competitors remains to be seen. But the Chicago-based company is still promoting Gogo Vision Touch on its website.
Neeleman, meanwhile, believes a free tier of inflight connectivity is "definitely" a necessity for passengers on longhaul flights. As the co-owner of TAP – which offers a free tier of web-based messaging on its Panasonic eXConnect-equipped A330neos – the industry veteran says being disconnected for seven, eight, 11 hours is no longer acceptable especially "given our society today and how things are evolving".
Related Articles: