Single-aisle aircraft equipped with some form of inflight entertainment and/or connectivity solution now outnumber those equipped with neither, a trend that will become even more pronounced as IFEC OEMs unlock the potential of largely untapped European and Asia-Pacific markets, and as passenger demand for onboard entertainment continues to grow in regions outside North America.
These were some of the key findings reported by FlightGlobal in a recent webinar on the state of the global IFEC market.
Using data compiled from over 13,000 in-service Airbus A320 family and Boeing Next Generation 737 aircraft, FlightGlobal reports that 8,000 of those aircraft – or 60% – feature some form of IFEC system, be it an embedded, streaming, overhead or portable solution.
Of those 8,000 aircraft, 34% have IFE but no Internet connectivity while 25% are equipped with both IFE and connectivity. Just 1% have Internet connectivity but no traditional IFE system (embedded or overhead).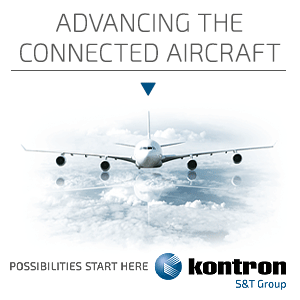 For the Airbus-manufactured aircraft from the sample data, the split between those equipped with IFE and/or connectivity and those with neither is 50/50. Of the Boeing-made models, 70% are equipped and 30% are not.
Broken down into regions, FlightGlobal's data suggests that the vast majority of single-aisle aircraft in North America feature some form of IFEC solution, and this is something that is expected by the traveling public in this region.
In Europe, however, it is a different story with 70% of single-aisle aircraft not featuring any type of IFE or connectivity. With flight sector lengths in Europe being shorter than in North America, there has traditionally been less demand for onboard entertainment. But this is changing.
"With passenger demands for onboard entertainment increasing, together with average sector lengths at some operators growing longer, airlines are reconsidering and are now exploring their options," says FlightGlobal aviation data analyst James Mellon.
This means there is "big potential" for IFEC manufacturers to sell into this market – particularly as longer-range narrowbodies such as the A320Neo and 737 MAX enable airlines to deploy single-aisle aircraft on routes which they would previously have served with widebody aircraft.
FlightGlobal's data shows that almost half of the single-aisle aircraft in its Asia-Pacific sample have no IFEC equipment installed. However, as with Europe, this is a changing picture.
"As demand for air travel in the region continues to grow, coupled with the proliferation of mobile device technology amongst consumers, this will likely lead to more airlines offering entertainment on board," says Mellon.
According to FlightGlobal, about three-quarters of Latin America's single-aisle aircraft have some form of IFE installed, as do most of the narrowbodies in the Middle East and two-thirds of single-aisle aircraft in Africa.
When it comes to IFE delivery methods, 33% of the single-aisle aircraft in FlightGlobal's data sample are equipped with overhead screens. Seatback screens and streaming solutions each account for a 32% share, meaning there is "no one single delivery method that is more dominant than the others", says Mellon.
In the most mature IFEC market, North America, this picture is a little different. Here, 52% of the single-aisle aircraft are equipped with a streaming solution to passengers' own electronic devices and 40% feature a seatback system. Overhead screens in this market are fitted on just 7% of the single-aisles.
Seatback IFE systems take a back seat in Europe, with 44% of the aircraft equipped with IFE and/or connectivity using the overhead method and 42% preferring to stream content to passenger devices.
In the Asia-Pacific region, overhead screens account for 58% of the single-aisle aircraft equipped with an IFE solution. Seatback screens make up 30% and streaming is still in its infancy at just 9%. However, Mellon points out that there are "examples of airlines retrofitting streaming" solutions to replace overhead and seatback systems.
Panasonic Avionics leads the charge when it comes to market share. FlightGlobal's data shows that 32% of the 13,000+ single-aisle aircraft in its data sample are equipped with a Panasonic IFE and/or connectivity system. Rockwell Collins follows at 14%, while Global Eagle Entertainment and Gogo take joint third place with 10% each.
But the younger players look set to catch up fast.
"New entrants are challenging the long-established OEMs and are starting to gain ground by supplying innovative technologies to the market," says Mellon.
That's good news for passengers, who appreciate being connected and entertained in-flight.
Related Articles: