Delta Air Lines' recent announcement that it will offer economy passengers flying international routes an upgraded experience, including "Welcome Aboard" cocktails, double hot towel service, an improved menu and "Fond Farewell" chocolates got us thinking about the simple pleasures that can truly make a difference in air travel.
While optimized space, environmental controls, and CMF (color, material, finish) are critical to the design of a positive passenger experience, often what people remember about the journey long after their flight are the pleasurable details. If there is a tie-in to the flagship brand, even better. In this regard, Delta should be credited for including a reference to Georgia peaches in its offer of Bellinis as the welcoming cocktail on longhaul economy.
Once a treat takes off with customers, they will expect it to be available and may be very disappointed not to find it. To wit, United Airlines recently announced that its popular Stroopwafel would be no longer be part of a snack rotation, but rather made available as a fixed passenger treat on all domestic flights, regardless of time of day.
Food items can be the foundation of a mutually beneficial cross-branding opportunity. Take Japan Airlines and MOS BURGER, which have been collaborating since 2011. The latest addition announced this June is a new AIR MOS Teriyaki Burger which will be served to economy and premium economy passengers on select longhaul flights to Europe, North America and Australia.
JetBlue has also won plenty of hearts and minds with its Terra Blues® chips and unlimited snacks policy. Speaking of blue, Finnair's free-flowing blueberry juice is a refreshing example of designing delight.
A little sweet can go a long way. Emirates recently revealed that it served 11 million pieces of gourmet chocolate a year to passengers flying premium cabins, as well as varied chocolate desserts and treats offered in all cabins.
But while the quickest path to the heart may be through the stomach, other comfort details can also have a lasting effect.
KLM's collectible Delft Blue miniature gin houses — the world's first branded inflight memento — for World Business Class passengers, have become brand icons in their own right with a rich history and an avid following. What other airline treat has its own collector's app?
But this writer's favorite example of a delightful personal touch was the tiny rubber duck tethered to the very fashion-forward toothbrush on Virgin Atlantic's economy and premium economy amenity kits back in the 1990s (see the kit on Pinterest here). The kits themselves were incredibly useful, made from a clear water-tight plastic. Passengers in economy got a wallet-sized zip-bag that always came in handy after the trip. The premium economy amenity wash bag converted into a useful backpack.
Long before Apple thought to use similar shopping bags as portable brand advertising, one could find Virgin Atlantic premium economy passengers walking through the airport terminal sporting the iconic VA bag on their backs.
The contents of these memorable Virgin Atlantic satchels were both useful and fun. The tiny SMINT packet was welcome after a long flight, the pen always came in handy, but the rubber ducky and the witty messages printed on absolutely everything served no purpose other than to bring a smile to your face. The cheeky humor and whimsy defined the brand and made the whole Virgin Atlantic experience very special.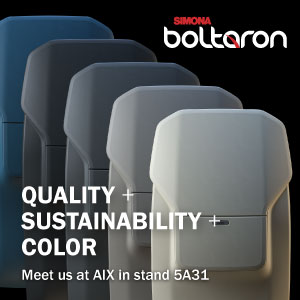 Of course, the ultimate comfort is the quality of service. It's fitting that Delta would involve cabin crew in the design of this latest economy longhaul improvements. After all, crew members drive passenger satisfaction more than any other factor, according to IATA.
"The thoughtful touches we're investing in throughout the new Main Cabin experience were designed by flight attendants with one goal in mind — delivering an exceptional experience that our customers will rave about and one that our team, the best in the business, is proud to deliver," said Delta senior vice president – in-flight service Allison Ausband in a statement.
Flight attendants have a more direct understanding of the opportunities available to add a special treat that will surprise and delight passengers. They also know whether those memorable elements of the journey can be delivered consistently.
Related Articles: