Few things get an #AvGeek's attention as much as booking a short flight on a widebody aircraft. When that widebody happens to also be an internationally configured aircraft, things really start to get exciting. United Airlines routes a Boeing 777-200 from Hong Kong to Newark, New Jersey via Chicago O'Hare every day, and when my schedule lined up with the quick domestic hop, I jumped at the chance.
United flight 1995 is currently operated with a 777-200ER of a Continental vintage. The two-cabin aircraft sports 50 Parallel Diamond seats in a 2-2-2 configuration up front and 217 economy and economy plus seats in a 3-3-3 configuration down back. These aircraft are slowly being converted to the new Polaris seats up front and a less roomy 3-4-3 layout in economy, with premium economy being added along the way.
I approached the gate to find a mob of people crowding the entire end of the concourse, as this 267-passenger aircraft was boarding next to a 364-seat Lufthansa 747-8i. I found the back of the line for Group 1 and boarding began right on time, confirmed by both a push notification and an email sent to my phone.
I found my way up front, to seat 3L, a window seat in the third row. Although the full complement of amenities you would normally find on this aircraft was not available for the domestic hop in first, I did find that noise canceling headphones were placed on each seat.
A flight attendant came by after just a few moments to welcome me on board and take an order for a pre-departure beverage. My order of Jack Daniel's whiskey and Diet Coke was promptly served in a blue plastic cup and I watched as the cabin quickly filled up with United elite passengers lucky enough to secure this upgrade.
I browsed the entertainment system's options while we waited for some stragglers and found no lack of top-notch content. The user interface of the system, however, is a far cry from that of United's newest system on the Boeing 787-10. Blocky objects and buttons populate the screen, but while ugly, all the content was there. I settled on the critically acclaimed Spider-Man: Into the Spider-Verse.
I put my seat into a reclined position after takeoff and got ready for the main event. While this 719-mile flight wouldn't ordinarily qualify for a full meal service, this route has been carved out as an exception. Wheels up to wheels down time on this flight is typically an hour-and-a-half, a good chunk of which is the climb and descent. Just about as soon as the wheels were up, the flight attendants sprang into action to get a full dinner service out to all 50 passengers.
The first round of service was a drink with over-warmed nuts service, a touch I was not expecting on such a short flight. A pair of flight attendants worked assembly line style in the forward galley to get meals together and served them as quickly as possible. Even with this tag team operation, my meal was served with just 20 minutes left before arrival.
I quickly devoured the salad, chicken and what I think was cheese, pretzel bread and blueberry cake dessert.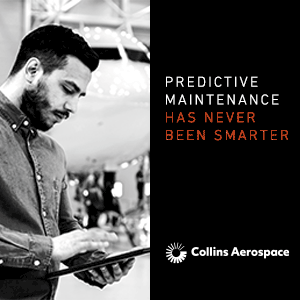 Wasting no time at all the flight attendants collected the meal trays as we started our quick approach into Newark. With the few minutes left in the flight I explored some of United's more eclectic entertainment options, choosing The Joy of Painting with Bob Ross. I enjoyed watching him paint some happy little clouds as we landed in Newark.
US-based airlines take a lot of flack for not serving proper meals in premium cabins on shorter flights, and while rare, it does still exist.
Watching every flight attendant on board work hard from gate to gate was quite the show, and the hustle shined brightly.
If only all sub-one thousand mile flights were this luxurious.
United provided the fare of an Economy Plus ticket and the author upgraded to domestic First Class using a Global Premier Upgrade
Related Articles: