Gulf Air is implementing Collins Aerospace GlobalConnect managed digital service to support its new fleet of 30 Airbus A320neo aircraft. As airlines shift toward all-digital operations, GlobalConnect keeps operators connected to their aircraft by deploying the infrastructure for secure wireless connectivity.
GlobalConnect enables a single communications solution, whereby new Internet Protocol links, such as broadband satellite, Wi-Fi or cellular, work seamlessly and interchangeably alongside legacy aircraft communications addressing and reporting system, or ACARS, communication channels. The service includes a hosted and managed cloud environment.
"As a major international carrier serving 47 cities in 26 countries spanning three continents, it's critical that we keep our flying crew better informed while providing better data collection and improved analytics to drive operational efficiency and reduced maintenance," said Gulf Air's Chief Operations Officer Captain Suhail Abdulhameed Ismaeel.
GlobalConnect enables highly secure, bidirectional exchange of data between the aircraft and ground operations, including aircraft maintenance and performance data. The systems also supports data feeds to the growing number of mobile applications that are being used by flight crews. These include efficiency applications such as weather, flight planning, logbooks, maintenance and performance calculators, all of which bring new levels of productivity and value to airline operations.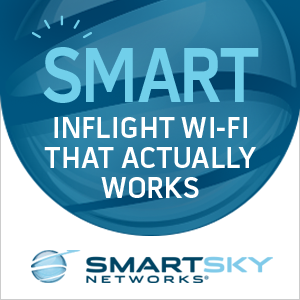 "GlobalConnect managed digital service together with innovative connected aircraft systems are transforming aircraft operations," said Steve Timm, vice president and general manager of Commercial Avionics for Collins Aerospace. "We are leading the transition of the aerospace industry towards a connected digital ecosystem that goes beyond the aircraft. Our goal is to ensure this shift is seamless for our customers."
In addition to the GlobalConnect service, Gulf Air's new A320neo fleet will feature Collins' suite of communications and navigation systems for the flight deck, along with MultiScan ThreatTrack™ weather radar and Airline Operations Control data link.
About Collins Aerospace
Collins Aerospace, a unit of United Technologies Corp. (NYSE: UTX), is a leader in technologically advanced and intelligent solutions for the global aerospace and defense industry. Created in 2018 by bringing together UTC Aerospace Systems and Rockwell Collins, Collins Aerospace has the capabilities, comprehensive portfolio and expertise to solve customers' toughest challenges and to meet the demands of a rapidly evolving global market.
About United Technologies Corporation
United Technologies Corp., based in Farmington, Connecticut, provides high-technology systems and services to the building and aerospace industries. By combining a passion for science with precision engineering, the company is creating smart, sustainable solutions the world needs.