While I try to get to my destinations on non-stop flights, sometimes that just isn't possible. One of those destinations happens to be Hamburg, Germany, the home of the massive annual Airline Interiors Expo. I try to get a bit creative with this annual booking, and this year I chose to fly Icelandair via Reykjavik. I booked my roundtrip economy fare for an extremely reasonable $450, but chose to bid for an upgrade via the airline's Plusgrade offer, securing Saga Class seats for three of my four flights.
The first of my flights would take me from New York JFK to Reykjavik on one of the airline's fairly recently added Boeing 767-300ERs. I checked in on my phone using Icelandair's mobile web page, as it still does not have an app for any mobile platform. I was happy to have my boarding passes issued without trouble and went through security without stopping at the check-in desk since I wasn't checking a bag.
Saga Class passengers have access to the British Airways Galleries Lounge at JFK, but there was a hiccup. British Airways refused me access into the lounge without a paper lounge pass issued at the check-in desk; my boarding pass was insufficient for entry. As I didn't want to double back and pass through security again, I grumbled and went elsewhere. Maybe I missed a notice of this quirk when checking in, but I doubt it. Requiring a physical lounge pass in this day and age is ridiculous.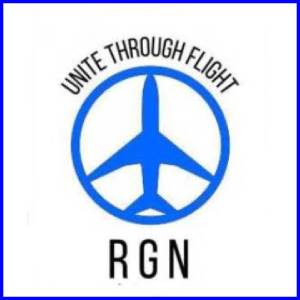 It seemed as if Icelandair had a small operational hiccup with its fleet launch out of Reykjavik, and my inbound aircraft was operating about an hour-and-a-half behind, which would in turn impact my flight and the somewhat tight hour and 40-minute connection.
At no point did I receive an email or text message about the delay, but the gate agent assured me that Icelandair holds connecting flights.
Once on board the 767 I found my window seat in the row of recliners, configured in a 2-1-2 layout. The seat is very similar to a typical domestic US first class recliner, featuring 40 inches of pitch and 20.5 inches of width.
Saga Class is more akin to a premium economy seat than business class. The cradle recliner seat offered by fierce competitor Norwegian provides much more room and recline, of which there isn't much to be had in Saga. The seat is merely fine, nothing more, nothing less.
After settling into the seat and logging into the free Global Eagle Ku-powered Wi-Fi, I inspected the oddly large amenity kit. It's an imposing rigid black plastic kit, containing the usual items and a particularly nice eye mask and pair of socks. The case takes up a ton of space on the seat and doesn't easily close once opened, but it will be phased out later in 2019 for something much more practical.
Once in the air a dinner service was offered on the short flight. I opted for the "Saga Class salad", containing grilled chicken and piri piri sauce with sweet potato. To my surprise and delight the chicken was delicious and almost too spicy, which is just how I like it. Others may find the sauce too spicy.
As I had given up on sleeping on this short flight, I checked out the movie options on the embedded Safran RAVE system. Only about 50 movies were available in total. I quickly exhausted the best of the movie content before switching over to content on my iPad. The USB port and AC power outlet kept my devices charged up.
While the movie selection was lacking, Icelandair features more than 500 music albums, which is by far the largest selection I've ever seen. I have an odd taste in music, but even I found plenty to listen to. The arrival into Reykjavik was smooth, and I even found a few minutes to hit the lounge for a shower before making my connecting flight.
Icelandair offers a perfectly fine product over the Atlantic, but the lack of communication about my delay, lounge access denial and rather tight premium cabin seating left me wanting more, but I'm not sure I deserved more considering the fare paid. Thinking of Saga Class as more of a fully featured premium economy cabin than business class cabin helps reset those expectations for the next time I fly Icelandair.
Related Articles: