Modern girls and young women are increasingly aware that pilot or engineering careers are as much a possibility for them as their male peers, but jobs in airport management are among the aviation careers that might be less visible to those aspiring to work in the industry.
Washington Dulles International Airport has an operations team of 20 people working rotating shifts, 24 hours a day, seven days a week, 365 days a year. Individual team members focus on security, airfield safety, the Aerotrain system and customer service, and liaise with other airport departments. Their overriding aim is to ensure a safe and enjoyable passenger experience (#PaxEx).
Among the small team overseeing operations at Dulles are Kirsten Long, who serves as airport operations duty manager, and Janene Shaw, who works as terminal operations supervisor. They're eager to remind women keen on aviation careers that airport management is an option.
Long was appointed in 2016 and tells Runway Girl Network: "Previously I worked at a variety of other airports, including three large hub facilities, a non-hub commercial service airport and a general aviation airport. I work 10-hour shifts at Dulles, which could include everything from airfield inspections following an A380 departure, to helping manage aircraft alert emergency landings, to a security incident. Every day is fast paced and different."
Embry-Riddle Aeronautical University graduate Janene Shaw's role is another that is unlikely to be offered as an industry carrot to graduates. Her work includes ensuring the airport's compliance with FAA Part 139 certification, effectively the approval required for the facility to remain operational.
"Part of maintaining this certification," she explains, "is a regular FAA inspection of the airport. They look at everything from office files to runway condition, to how timely our aircraft rescue and firefighting response is. These inspections occur yearly, but can also be done without advance notice, so it's paramount that we're always ready and compliant."
Shaw's wide-ranging position also saw her take a lead role in the airport's $174.2-million main terminal expansion, work that seems far removed from ensuring compliance. She puts her apparent versatility down to the team she works with.
"While I've learned a lot during my decades in the aviation industry, I know I'm only as good as the team that surrounds me. We work together to ensure that everything, from a complex capital improvement project, to something as simple as helping a customer find their way, is done as well as possible."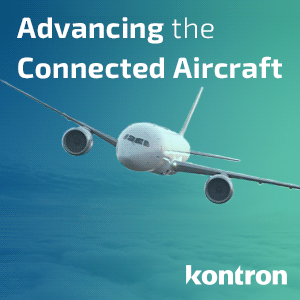 Shaw's industry introduction was through her sister, an Air Force Reserve major working with the Critical Care Air Transport Team. "She introduced me to the concept that girls could do anything, including fly planes. She was captivated by the aviation industry and wanted to pass that on to me."
Shaw sees a growing number of girls learning about different career paths, beginning at a younger age. But she emphasizes: "It's important that this education continue and that women in the aviation industry mentor the next generation."
Long adds: "Aviation is still a male-dominated industry. I've often faced the challenge of the 'good ole boys club', which makes it difficult for a female to promote up or even be heard. Thankfully, this mentality is slowly disappearing, eliminating the challenge.
She's also occasionally experienced gender discrimination. Her response to it? "I just prove them wrong. And people tend to think I'm a secretary instead of a duty manager, because the majority of my colleagues are male and the office staff female. It's a frustrating reminder that women don't yet play a strong role in airport management. But as long as they continue to assert themselves in strong leadership roles, this stigmatization will disappear."
Related Articles: