Retail inMotion has once again strengthened the breadth of its onboard retail platform for the aviation industry. The Irish-based company is pleased to announce that it has secured a deal with Lufthansa Systems to purchase their mCabin app to optimize crew processes. Retail inMotion will integrate the already existing mCabin software modules into their proprietary digital retail platform to reinforce and expand the platform's competencies.
At current, mCabin includes modules that help crew members give passengers a more personalized service. Additionally, the application enables crew productivity and ensures effective crew management in-flight. A flight's purser, or cabin manager, uses the crew-facing mCabin application to manage required tasks before, during and after a flight. mCabin gives real-time information to pursers regarding the other crew members on board and provides insight into any passengers with special requirements or rewards status. From a back-office perspective, mCabin offers several services to support crew management, including service reports, crew reviews, maintenance information and general feedback collection.
Retail inMotion reached the agreement with Lufthansa Systems early this year to purchase the mCabin app. Both the integration of the application and transference of existing contracts have since been underway. The acquisition of mCabin is a direct result of the continued alignment of the Lufthansa Group, the overarching parent company of both Retail inMotion and Lufthansa Systems. The two companies have been in cooperation for the past several years to maximize synergies within the areas of inflight entertainment and ancillary revenue generation.
"The vision we have for the Retail inMotion digital retail platform is coming alive more and more each day," commented Jan Blanchard, CCO Retail inMotion. "The integration of mCabin is a major milestone in the expansion of our platform's competencies with special functionalities for crew members."
"We are pleased that we have found a new home for our mCabin app within the Lufthansa Group where it can continue to grow. With this minor portfolio adaption we are continuing our focus onto enabling airlines to achieve operational and commercial excellence in their core processes," says Fabian Prange, Senior Director Business Development & Innovation at Lufthansa Systems.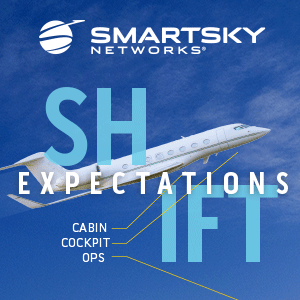 Retail inMotion, based in Ireland, became a fully integrated member of the LSG Group in 2016. The company's culture of collaboration and innovation continues to help it to steadily strengthen its position in the global onboard retail industry. Retail inMotion offers propriety products, solutions and services in onboard retail IT technology, crew training, product distribution, inflight entertainment, and fully outsourced onboard retail services.
Lufthansa Systems GmbH & Co. KG is a leading airline IT provider. Based on long-term project experience, a deep understanding of complex business processes and strong technological know-how, the company provides consulting and IT services for the global aviation industry. More than 350 customers worldwide rely on the know-how of IT specialists at Lufthansa Systems. Its portfolio covers innovative IT products and services which provide added value for its customers in terms of enhanced efficiency, reduced costs or increased profits. Headquartered in Raunheim near Frankfurt/Main, Germany, Lufthansa Systems has offices in 16 other countries.