At what point does reliability and fleet commonality become so prevalent within an airline that all of my past experiences on said airline start to blend together? I think I have just hit that point with Delta, and that's a very good thing.
Whether it's the Boeing 737-900ER, 757-200 or Airbus A321 the passenger experience in Main Cabin is remarkably similar. With the exception of the aged MD-80 family of aircraft, if you fly on a Delta mainline aircraft, you're going to get the same set of amenities. Seatback screens, USB ports, Gogo 2Ku Wi-Fi, and decent enough legroom.
Those amenities are exactly what I found on a recent A321 flight from New York LaGuardia to Miami, but with a Basic Economy twist. With a fare of just $109.20 after all taxes and fees, upgrading from Basic Economy to Main Cabin simply didn't make sense. Here's why: Delta does not restrict carryon bags in its version of Basic Economy, the fare was too low to care about change and cancel restrictions, and I was willing to take a gamble on seat assignment at check-in.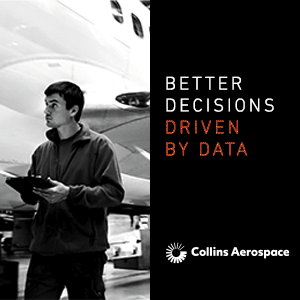 I balked at the $30 seat assignment offer within a week of flying and my hesitation paid off. At check-in, I ended up freely selecting a window seat that I would have normally selected had I booked Main Cabin.
Basic Economy just makes sense sometimes, and passengers shouldn't always feel pressured to upgrade when prompted.
I found few breakfast options at New York LaGuardia's Terminal C for this early morning flight. The only options in Terminal C are quite expensive, ordered either from an OTG-operated iPad or Hudson News. OTG makes quality food, but I don't always want waiter service or an expensive breakfast. There was nothing to be had for a reasonable price, so I decided to wait for an onboard snack.
The boarding process for this fully loaded A321 was smooth, but Delta's new boarding procedure (boarding by branded fare purchased) didn't seem to help the passenger clutter. A line of passengers for the Main Cabin 3 group blocked the concourse aisle, and the new procedure did little to resolve this.
Although Basic Economy passengers board last, having one of Delta's credit cards helped me cut the line to Main Cabin 1.
Harmony is important, and this is where Delta shines. Not only is Delta's product consistent, but Delta has settled on a consistently excellent product. On board I was presented with the typical Delta cabin. Blue seats, seatback screens, power and USB ports at all seats, and not quite overly generous but plenty adequate seat pitch.
There is no guessing as to whether I'll have seatback IFE, live TV or streaming to my own device entertainment. I know I'll have all three. These are things passengers notice as soon as they sit down, and Delta does not disappoint.
Gogo 2Ku inflight Wi-Fi was also available and worked nicely for the free hour provided to this eligible T-Mobile customer. I utilized the free messaging offer for the remainder of the flight.
Still hungry and looking for breakfast, I was a bit disappointed to find that Delta does not stock fresh food items on this busy route. While a cup of coffee and Kind bar was a nice step up from the small bag of peanuts offered by other airlines, I wanted something fresh and more substantial.
Delta's CRAVE, TAPAS and CRUNCH snack boxes were available for purchase, but none of those seemed really appropriate for breakfast. A real breakfast option would have to wait until Miami.
At the end of the day, this was a typical Delta flight, and that's a very good thing. I was offered all the amenities I expect on Delta and we arrived early.
While fresh food on board would have been nice, that's far from a deal breaker. I'll just remember to bring a bacon egg and cheese sandwich with me to LaGuardia next time.
Related Articles: