The early cancellation of the A380 program is changing public perception of the superjumbo: passenger popularity – arguably stronger than ever – is not matched with business success for airlines or Airbus. Conventional wisdom was that if an airframer builds it and airlines fly it, then it must be right. An outlier was Cathay Pacific, which for years defended its repeated decisions not to order the A380. Recent A380 news culminating in the type's cancellation is a vindication for the Hong Kong carrier.
Cathay's analysis of the A380 over the years did not see the numbers produce a business case. Yet Cathay found itself asking the same question passengers did: could Cathay successfully market itself as a premium airline without the A380? For passengers, merely possessing the A380 in a large quantity (Emirates) or small (the likes of Thai Airways) seemed to confer quality far better than a Skytrax award.
Passengers saw the A380 reinforcing an airline's premium position and adding what airlines long seek but often struggle to achieve: tangible differentiation. Etihad has the Residence, Korean Air a duty free shop, Qantas an onboard lounge, and many have bars. Yet these features were not the objective; they were usually the clever solution to utilizing cabin dead space.
Cathay stood out by not being on the A380 customer list that comprised storied flag carriers, premium operators and – it was often noted – China Southern, portrayed as an up-and-coming neighbor.
Cathay addressed its A380 absence, briefly explaining in a recent video that first, the aircraft had limited cargo payload. That is a significant factor given Cathay's geography in and around manufacturing hubs; in 2017, cargo comprised 22% of Cathay's airline revenue, with just over half of cargo by weight carried in the hold of its passenger aircraft. Second, Cathay argued the A380's concentrated capacity precluded the high-frequency services that business passengers prefer; Cathay's five daily Boeing 777-300ER flights to London Heathrow equate to the capacity of only three A380 services.
There are further explanations. Cathay uses long-haul aircraft on services within Asia, where delays are growing – and not just in mainland China. Regional delays could cascade to a long-haul A380 flight. Or worse, a large passenger load would need re-accommodation but Cathay's long-haul load factor exceeds 85%.
Then there is the dilemma Qantas experienced: Cathay's midnight departures to London Heathrow are high-yielding and would have been prime candidates for an A380 up-gauge. Yet those outbound high-yielding flights are low-yielding on the inbound, departing Heathrow in the morning and afternoon. An A380 would bring large capacity at an off-peak time.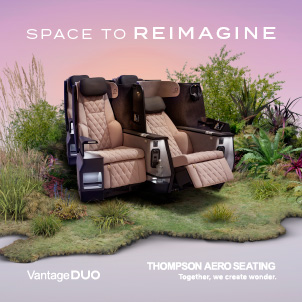 When Qantas operated two A380 services to London, it kept the aircraft at Heathrow for the better part of the day so the return service would capture evening high-yielding passengers. This sacrificed aircraft utilization, which Cathay aims high for: its 777-300ER fleet averages 16 hours of utilization. Qantas shortened the ground time of one Heathrow A380 service by having it depart off-peak. Qantas had trouble filling the flight; it became known as the staff travel express.
A Cathay A380 to Sydney would face the same prospect while another perceived flagship destination – New York – would have been unable to take a fully-loaded A380 year-round. Cathay was never aggressive in its explanation, as tends to be the style of corporate affairs in the region.
Recently the public has seen that the #PaxEx darling that is the A380 is not always a long-term business proposition. Air France is returning to lessors three of its 10 A380s, according to Le Journal du Dimanche, while Qatar will retire the type after 10 years and Malaysia Airlines is moving its A380s to a charter pilgrimage unit.
The shortened A380 program further shows not all aircraft are for all airlines. Improved passenger experiences have to be sustainable. A380 operators face heightened questions of the fleet's in-service future and residual value exposure. Cathay is unencumbered on its way to a future of powerful twins, the A350 and 777X.
Related Articles: