gategroup company, Gate Gourmet, has further expanded its reach across Asia with the launch of services in Indonesia. The company will start with the introduction of airline catering services on the holiday island of Bali, which will be the springboard for establishing further in-flight services across the country.
Gate Gourmet has entered into a long-term partnership at Bali Denpasar International Airport with Angkasa Pura Hotels (APH), the subsidiary of Angkasa Pura Airport (AP1) that operates and manages 13 domestic and international airports in Indonesia. APH owns and operates airport hotels, lounges and bakeries, and provides airport-related and inflight catering services to airlines, specializing in halal food.
Effective immediately, the collaboration provides Gate Gourmet with full management and operational autonomy of an existing APH operation at Denpasar International Airport, Bali, where Gate Gourmet will introduce its own best practices and technology in order to offer world-leading services to international airlines operating to and from the island.
According to the Indonesia Ministry of Transportation, Bali Denpasar International Airport handled approximately 21 million international and domestic passengers in 2017.
"We are pleased to further strengthen our presence in South East Asia by entering the Indonesian market, which underscores our commitment to geographic expansion," comments gategroup CEO, Xavier Rossinyol.  "This partnership will leverage gategroup's expertise, processes, know-how and technology to further develop our operations in the region's largest economy.  APH is a very strong partner and we are pleased to enter this long-term relationship with them."
Echoing Xavier, APH President Director, Bendady Pramono said that "APH is excited to partner with the world's leading airline caterer to bring international catering expertise to Indonesia, starting from Bali, Indonesia."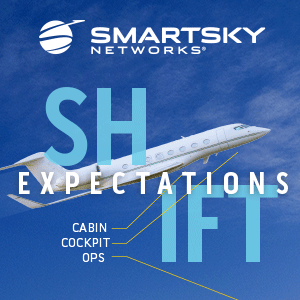 About gategroup
gategroup is the global leader in airline catering, retail-on-board and hospitality products and services. gategroup provides passengers with superior culinary and retail experiences, leveraging innovation and advanced technology solutions. Headquartered in Zurich, Switzerland, gategroup deliver operational excellence through the most extensive catering network in the aviation industry, serving more than 700 million passengers annually from over 200 operating units in 60 countries/territories across all continents. In 2017, gategroup reached CHF 4.6 billion in revenues generated by approximately 43,000 employees worldwide.
About Angkasa Pura Hotel
APH is established in 2012 and based in Jakarta. The company specializes in hospitality services such as airport hotels and lounges and also provides inflight catering services. APH is established out of the "Airport City Concept" that puts airports as a center of regional economic development.
APH is a subsidiary of Angkasa Pura Airport (AP1). AP1 was established in 1962 and based in Jakarta. It operates and manages 13 domestic and international airports in the eastern and central parts of Indonesia. AP1 had a total revenue of IDR 7.19 trillion (~ CHF 500 million) in FY 2017 and is the parent company of five supporting subsidiaries including APH.
Forward-Looking Statements
This publication contains forward-looking statements and other statements that are not historical facts. The words "believe", "anticipate", "plan", "expect", "project", "estimate", "predict", "intend", "target", "assume", "may", "will" "could" and similar expression are intended to identify such forward-looking statements. Such statements are made on the basis of assumptions and expectations that we believe to be reasonable as of the date of this publication but may prove to be erroneous and are subject to a variety of significant uncertainties that could cause actual results to differ materially from those expressed in forward-looking statements. Among these factors are changes in overall economic conditions, changes in demand for our products, changes in the demand for, or price of, oil, risk of terrorism, war, geopolitical or other exogenous shocks to the airline sector, risks of increased competition, manufacturing and product development risks, loss of key customers, changes in government regulations, foreign and domestic political and legislative risks, risks associated with foreign operations and foreign currency exchange rates and controls, strikes, embargoes, weather-related risks and other risks and uncertainties. We therefore caution investors and prospective investors against relying on any of these forward-looking statements. We assume no obligation to update forward-looking statements or to update the reasons for which actual results could differ materially from those anticipated in such forward-looking statements, except as required by law.