What information do travelers need to improve their passenger experience? That's the question that the JR East Train Info app from the East Japan Railway Company is trying to answer, and the train operator's ongoing push to bring new data into the app provides some fascinating food for thought about how the Internet of Things can boost the world of #PaxEx.
Much information is on offer in the app, although it could use some user interface improvements around style, format and live vs stored data. But even so, the particularly interesting part from a passenger experience technology perspective is the "Yamanote Line Train Net" functionality, which displays a wide range of useful information about one of the most well-known — and one of the busiest — train lines in the Japanese capital, which runs in a ring connecting most of Tokyo's main centers.
This information is drawn from a variety of sources, and information about each train is provided, including its location on the network, plus its individual facilities such as which cars on older trains are equipped with space for people with disabilities, those with mobility restrictions, or people traveling with children in pushchairs.
Particularly usefully, icons for each car show how crowded it is on a scale of one to five using live data, ranging from "enough seats to sit" to "comfortable to stand", "comfortable for reading", "shoulder to shoulder", and "overcrowded". The temperature of each car is also displayed, allowing passengers to make informed choices about where to situate themselves.
The location of the "moderately air conditioned car", which is maintained at between 28 and 30 degrees Celsius (82-86 Fahrenheit) — a boon in summertime for those who feel the cold, are dressed in particularly light clothes to beat Tokyo's muggy heat, or simply prefer to avoid entering and exiting strong air-conditioning frequently — is also displayed.
On the train location map, special icons show the location of the latest and greatest Yamanote Line trains, the E235 Series electric multiple units. That's not just a bonus for railfans: these trains are substantially more accessible, with space for wheelchairs and strollers in each car, unlike older trains, where not every car has this space.
In addition, their seats are wider, while interior hardware has been optimized in a number of ways, such as lower baggage racks.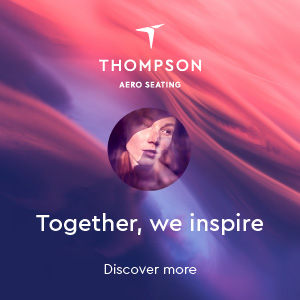 This information, in conjunction with live location data, helps passengers who might prefer these trains to decide whether they will wait for an E235 coming soon or take an older train if it comes earlier.
All this data is a smart way to give passengers the information not only to improve their own passenger experience — alongside the more traditional posters on each platform that explain where the exits are at all the other stations on the line — but to maximize the usage of the network's existing capacity.
If passengers filter down the platform away from the cars that are packed to the gills, to cars that have fewer passengers in them, the time it takes for everyone to board the train is reduced, and so is the train's dwell time on the platform. The most passengers use this information, the more efficiently the network can operate, and the more train capacity can be added to the network: if existing trains circulate around the loop more efficiently, additional services can be added to the schedule to reduce crowding further.
More widely, the range of passenger experience choices that are opened up to passengers by providing them detailed information at a granular level, even if the app itself could use an update, is striking. And it provokes some intriguing questions around what information airlines, airports and other actors within the aviation industry could provide to passengers via their own devices to make the choices that would be most useful to them.
Related Articles: