Though the Star Alliance has seen solid success with its joint procurement program for jet fuel, its work to jointly source inflight #PaxEx-focused hard and soft products has proven more challenging.
Achieving harmonization for bulk buying of customer-facing products can be difficult, confided Star CEO Jeffrey Goh at this week's APEX TECH conference in Los Angeles.
Several years ago, following an extensive trial that involved airline passengers, Star members Lufthansa, Austrian and Air China engaged in a joint procurement project for long-haul economy class seats, with the group ultimately selecting core seating architecture from B/E Aerospace (now part of Collins Aerospace).
But agreeing a baseline seating platform for economy class is only half the battle. One must consider an airline's brand, colors, seat cover design, and whether the seat offers winged headrests or not, for example. Then, of course, there is the IFE selection, and the more unique features selected by certain airlines. The bespoke nature of many premium seats adds to this complexity.
Star could buy certain soft product items in bulk, such as blankets, in order to obtain preferential rates, noted Goh in response to a query from Runway Girl Network. Yet, even seemingly minor product differences can create challenges to joint procurement. "We've even had someone tell me 'our blanket costs $20 each' because they soak them in aromatherapy oil so passengers sleep better on long-haul flights."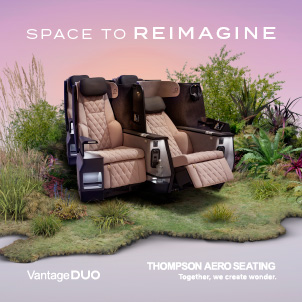 Interestingly, during its studies, Star quickly discovered that some 60% of alliance members shared some  commonality of economy class seat frames. Even so, the opportunity to jointly source #PaxEx products like IFE and seats seems to have passed.
"Now, we do really well in fuel joint procurement and the very simple reason for that is it's not customer-facing. Jet fuel doesn't 'talk' to you; it's just about volume business," said the Star CEO.
In terms of Star's strategy moving forward, the alliance will exploit joint sourcing opportunities when they arise. In London Heathrow, where the alliance's members are located in Terminal 2, a common check-in means that boarding passes also have to be common. In that case, Star jointly procures the base paper for the boarding passes, revealed Goh.
But broadly – and this took "10 to 15 years to realize" – Star found that "where a product is customer facing, it is often a challenge to try to jointly source or procure," he said.
Related Articles: