Across Vivian Lo's wide-ranging career within Cathay Pacific, the airline's current general manager customer experience & design has applied herself to a surprising variety of roles, from negotiating traffic rights to commercializing cargo, designing the future of airports, and changing the way revenue management and distribution work at the airline. So what's the key to her success? Curiosity and a hunger to learn, to start with.
"I joined Cathay Pacific as a management trainee," Lo tells Runway Girl Network. "My first assignment was in engineering, as a non-engineer. In fact, I was specifically requested by the engineering director as they wanted to have a different view on how to help them commercialize operations."
"Over the years," Lo continues, her posts have included "airline planning, to look at the long-term planning of our long-haul network with detailed fleet studies, as well as short-term aircraft rotations."
Next came revenue management, transforming the airline's model and that of sales distribution, negotiating traffic rights in Cathay Pacific's international affairs department, and overseeing commercial teams in cargo.
"Prior to my current role, I was GM Airports and we put together the Future Airport Experience program to push smart and thoughtful use of automation to enhance the overall experience," Lo says, "and now I am general manager customer experience & design – bringing together the holistic design of all our ground, inflight, food and beverage, hospitality, and digital experiences. Our airline is a fascinating multi-faceted business which has allowed me to experience a very interesting career, with a diverse mix of postings in commercial, operations, in Hong Kong and overseas."
Across Cathay's network, Lo has worked in Hanoi, Malaysia, the Philippines, Mainland China, Taiwan and Korea. Majoring in economics at university, Lo also studied English Literature, French, science and mathematics, focussing on thinking critically delving into a diverse range of interests and passions.
"As a student I was into many extra-curricular activities — perhaps too many in the eyes of my teachers then — but I got a lot of satisfaction from learning vastly different things. That has made this generalist path almost like a natural fit. It helps that I am also a desperate technology addict and love creativity and innovation," Lo says.
Indeed, Lo has developed that innovative perspective into promoting principles of design thinking within her work life and as a hobby. And, RGN asked, would she recommend the path she took to others?
"There is nothing else that I would recommend more," Lo enthuses. "I have loved every minute of it. The diversity of jobs of a vastly different nature — from strategy to operations to different countries and cultures — is unique and very rewarding. Not to mention that in the airline industry, every year is different and even if you were in the same job, you could have twenty unique years, so to speak. There is never a dull moment. But it also depends on the person, with respect to mobility, the desire for a steady and controllable environment, et cetera."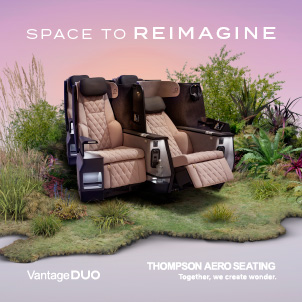 Lo also highlights the importance of people skills in her career: empathy, personality, and bringing disparate teams together to get things done and to build success.
Within Cathay Pacific's Swire group, Lo says, many opportunities are available for interested, enthusiastic generalists and specialists. "We have a summer intern program for university students for Swire, as well as management trainees, IT trainees, and a cadet pilot program every year. On top of a wide range of exciting opening across different parts of the airline group, we also have a very open and inclusive culture to encourage transfer and growth between different departments and even geographies."
Women and girls should certainly consider aviation as a rewarding and challenging career, Lo concludes. "I think we are now in an age where all career paths should be assumed to be accessible, at least to a degree, and we should not discourage or box our gender to particular industries. The only 'advice' I would give is to follow your heart and don't regret your decisions down the road."
Related Articles: