New York's LaGuardia Airport has long been at the extreme bottom of anyone's list from which to draw #PaxEx inspiration. That may finally change as the first section of the new Terminal B has opened its doors to the flying public, receiving rave reviews in its initial days of operation.
The first new-build section of LaGuardia is now known as "Gates 40-59", representing half of the new gates to open in place of the existing decrepit Central Terminal Building, which was originally constructed in 1964.
It will be several years before the next section of gates is ready, coming after a new head house building opens in early 2020. The project will be completed in 2022.
The design of the new terminal followed a clear goal – to be the exact opposite of everything LaGuardia currently offers.
"This is like the opposite in almost every respect," said Stewart Steeves, chief executive of LaGuardia Gateway Partners (LGP), during a tour of the facility this weekend, when it opened.
"Almost in every respect, you can look at an example from the old and it's the opposite in here."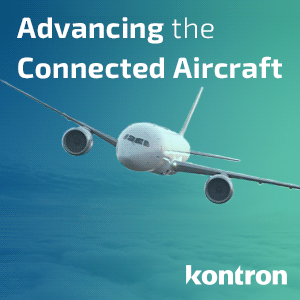 While LaGuardia's current Central Terminal Building offers narrow corridors, little natural light, low ceilings and a general lack of space, the newly opened concourse is indeed the exact opposite.
Wide corridors are surrounded by sweeping glass walls with high ceilings, and subtle design elements in the flooring visually cue passengers to walk towards shops or gate hold areas.
A play area features a large display where children can design their own aircraft and watch it fly away. A park area with seating inspired by Bryant Park features actual trees and green space.
Once the new terminal is fully completed, passengers will enter each concourse from the head house using bridges over a taxiway before descending down escalators, providing sweeping views of the runway.
Much of the design of the new terminal has been centered around providing a quiet atmosphere with personalization elements in place. LGP opted to carpet much of the gate hold areas and walkways in an attempt to control excess noise, a key design element of the new terminal.
"Our whole philosophy has been around a quiet terminal," said Steeves. "If you want to listen to some music in the bar, it's kind of zoned in pretty tight. If you want to watch TV, there's CNN, but it's closed captioned, so we're not blasting TV through the hold room. You can kind of seek what you want, but you don't get whatever we decided everybody should have."
While the old terminal building offers few dining and shopping options, and even fewer choices once inside the secured area, the new terminal area offers options that passengers have become accustomed to elsewhere. Auntie Anne's Pretzels, to the dismay of a few hardcore LaGuardia frequent flyers, is no longer the primary "restaurant" available.
Several local New York establishments are present in the new terminal, including Shake Shack, Irving Farm Coffee Roasters, Kingside and LaChula Bar & Taqueria. Multiple shops featuring locally sourced items from Queens are also present, providing selections that simply did not exist previously.
The new terminal also features a long list of design elements that will attempt to alleviate some of LaGuardia's long-standing operational issues. One of the biggest changes is that gates are now common use, shared among the tenant airlines. While airlines will have preferential gates, they will now be able to occupy any other gate out of operational necessity, a change that will hopefully result in fewer aircraft backed up on taxiways awaiting an available gate.
Southwest Airlines, Air Canada, and some American Eagle flights are now utilizing the new concourse. United will move its operation into the concourse in the spring of 2019, after a portion of the old terminal is demolished. A new Air Canada Maple Leaf lounge will open this week, along with a new United Club once the airline moves in.
LaGuardia will still be hamstrung by its runway configuration and congested New York airspace, but this new concourse will go a long way in making the wait for that two-hour delayed flight more bearable, which is a long way from today's "run down bus station" situation.
Related Articles: