Inmarsat, the world's leading provider of global mobile satellite communications, announced today that its market-leading Jet ConneX (JX) business aviation inflight Wi-Fi solution has now been installed and activated on 400 business jets worldwide.
The speed of uptake for the high-speed inflight Wi-Fi service has been rapid, with 125 installations taking place in the past four months alone. Inmarsat's suite of advanced connectivity services make today's connected business aircraft a more productive and efficient way to fly, providing an onboard connectivity experience in the air that has previously only been available on the ground.
Kai Tang, Senior Vice President of Business and General Aviation at Inmarsat, said: "The fact that 400 aircraft have been installed with Jet ConneX in under two years of commercial service introduction demonstrates the exceptionally high quality JX delivers to the business aviation market. Inmarsat and our partners have worked hard to exceed expectations and that is reflected in this accelerating demand from both manufacturers and business jet owners, many from Fortune 500 companies."
Jet ConneX is the preferred linefit option by all of the market-leading business jet manufacturers including Gulfstream, Bombardier, Dassault and Embraer. In addition, Inmarsat has experienced substantial adoption of the solution on a retrofit basis, with more than 40 type certificate and supplemental type certificate (STC) approvals already secured, including for all Boeing and Airbus VVIP type models.
Using Inmarsat's advanced Ka-band satellite network, Jet ConneX offers data plans up to 15Mbps and delivers a reliable, consistent Wi-Fi experience that enables the business traveller to stream wherever and whenever.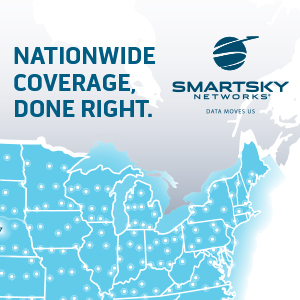 Aircraft connect to the service using Jet Wave hardware, offered exclusively by Honeywell Aerospace. To date, more than 1,800 of these JetWave systems have already been delivered by Honeywell.
Inmarsat is transforming the global aviation industry by bringing complete connectivity to every aircraft and flight path in the world. It is the first and only provider with a complete High-Throughput Satellite (HTS) network spanning the world. Inmarsat is also the only aviation broadband provider capable of connecting the complete aircraft from cabin to cockpit.
About Inmarsat
Inmarsat is the leading provider of global mobile satellite communications services. Since 1979, Inmarsat has been providing reliable voice and high-speed data communications to governments, enterprises and other organisations, with a range of services that can be used on land, at sea or in the air. Inmarsat operates around the world, with a presence in the major ports and centres of commerce on every continent. Inmarsat is listed on the London Stock Exchange (ISAT.L).