During the National Business Aviation Association (NBAA) conference and exhibition in Orlando, Boeing announced it has delivered its first BBJ MAX to a customer, and that the aircraft is now headed for completions. The airframer also revealed a new Genesis cabin concept for the BBJ MAX.
The Genesis design, which was created by the SkyStyle design firm founded by Max Pardo and Lucas Colombo, draws inspiration from nature and from the skies themselves, including starlight detailing overhead.
Relying on grays, blues and dark woods, with silver trim, Genesis recalls the aesthetic of the opening of the Ridley Scott film Prometheus at Iceland's Dettifoss waterfall.
Like the film, Genesis transitions quickly into space-ship sleek.
Genesis is a stark contrast to the previously revealed BBJ MAX design by the firm of Alberto Pinto, with its warm shades and classic furnishings. But both cabin options offer comfortable space for VVIPs to meet, work and rest on longhaul journeys. The BBJ MAX twinjet is capable of flying 7,000 nautical miles (12,964 km).
"From an aviation designer's perspective, the BBJ MAX is incredibly appealing because there is so much more interior space to realize one's vision," said Max Pardo. "And since the MAX flies ultra-long-distances, the owners are looking for a comfortable lounge, multi-function conference area and a large master suite to ensure the ultimate flight experience."
The new Genesis design gives Boeing its own future-perfect cabin to compete with the Melody cabin that Airbus first envisioned for its ACJ320neo Family aircraft.
Interestingly, Airbus revealed that it will deliver the first of its ACJ320neo aircraft to Acropolis Aviation, UK, with a custom Alberto Pinto-designed cabin selected by the client.
Like the Boeing design, it delivers warmth and the comforts of home with abundant luxury and glossy finishes. The Acropolis Aviation jet will be completed at AMAC in Basle, Switzerland, and be repainted with a custom livery for delivery later this year.

There is stiff competition between Airbus and Boeing for the longhaul business jet market, with both manufacturers differentiating their larger jet options from smaller business jets by highlighting operational performance and the passenger experience.
Boeing claims to offer a lower cost of ownership, comparable to smaller jets, with fewer shop visits over the service life of the aircraft. It also touts the larger cabin "more than three times the cabin area as most competing business jets" and lower cabin altitude for passenger well-being on longer journeys.
Thus far, Boeing has secured 20 orders for BBJ MAX models, the most recent sale to Seacons Trading Ltd, as announced this summer during the Farnborough International Airshow.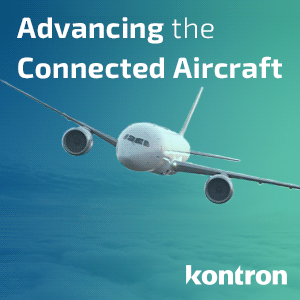 Airbus last reported sales of the new ACJ models in August of this year, saying it had secured orders for six ACJ320neos and three ACJ319neos. The ACJ319neo has a range of up to 6,750 nm/12,500 km with capacity for eight passengers, while the ACJ320neo can fly 25 passengers 6,000 nm/11,100 km. These ranges allow flights of up to 15 hours on the ACJ319neo and up to 13 hours on the ACJ320neo.
Airbus flew an ACJ319 aircraft for its NBAA display this week. The VVIP charter jet is operated by K5 Aviation. Like Boeing, Airbus focused on touting more room onboard for longhaul comfort.
"An Airbus corporate jet gives wings to more productive and sociable lifestyles in the sky than traditional business jets, while shrinking the distance between continents in elegantly affordable style," said ACJ president Benoit Defforge.
Greg Laxton, head of Boeing Business Jets said of the new BBJ MAX cabin design: "BBJ MAX interiors have always been a sharp departure from the cramped cabins of smaller business jets, and the Genesis design is yet another example of our exclusive cabin capabilities."
Now both manufacturers can claim they run hot and cold, classic and space-aged. The affluent customers and charters who buy these jets will ultimately decide how their cabins are configured.
Related Articles: