STG Aerospace, the pioneering aircraft cabin lighting specialist, is delighted to announce that its full-colour Airbus liTeMood® LED cabin lighting system has been chosen by Volotea, the Spanish low-cost operator.
Currently operating a mixed fleet of A319s and Boeing 717s, the airline plans to move to an all-Airbus fleet over the next five years, resulting in this current order with STG Aerospace for no fewer than 45 full-colour liTeMood® systems.  Installation on the first batch of aircraft have already begun. Having begun operations in 2012, Volotea currently flies to some 78 European destinations from bases in Spain, France, Italy and Greece.
Marcus Williams, Global Sales Director commented: "We are delighted to add Volotea to the growing list of airlines that have chosen our latest liTeMood® LED lighting system after a rigorous technical and competitive evaluation of the available systems.  After completing an on-wing demonstration on their aircraft earlier this year, the Volotea team subsequently made a visit to the STG Aerospace Innovation & Engineering Centre in Wales where we finalised the ideal colour configuration to suit the Volotea brand identity."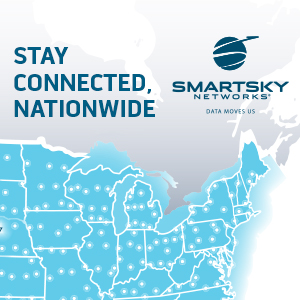 Isidre Porqueras, Volotea's Chief of Cost and Operations Performance, commented: "Having made the decision to transition to an all-Airbus fleet, our next task was to ensure that our passengers would enjoy the most enjoyable and memorable journey we could offer them. Having experienced the impact of the full-colour liTeMood® system at AIX Hamburg, we were convinced that STG Aerospace had what we needed."
STG Aerospace introduced its dynamic, configurable, full colour version of liTeMood® earlier this year for both single and twin aisle Airbus aircraft. The system provides a choice of over 16 million colours and can be used to create bespoke scenes (from northern lights to sunrises and sunsets to settings specifically designed to celebrate national holidays) in just minutes using a unique and patented wireless programming tool.
Truly plug-and-play, liTeMood® works with both classic and enhanced CIDS and can be installed in under 6 hours on a typical A320 with no changes required to the aircraft's wiring or control panels. Approved by EASA and the FAA, it also delivers a range of operational benefits, including an MTBF in excess of 55,000 operating hours, a weight saving of up to 20kg on an A320 and 45kg on an A330, and a reduction in power usage of 55% compared to incumbent systems.
ABOUT STG Aerospace
Established in 1995, STG Aerospace is an award-winning, world leader in aircraft cabin lighting technologies. Its products are currently installed in over 11,000 aircraft worldwide representing one third of the world's passenger fleet.
The company's product range includes:
saf-Tglo®, the pioneering and market-leading photoluminescent emergency floor path system
saf-Tsign®, the leading brand of photoluminescent emergency and informational signage developed for commercial and military fixed-wing and rotary aircraft
liTeMood®, an LED lighting range designed specifically to retrofit commercial aircraft cabins, including a plug-and-play, programmable, mood lighting system together with ancillary cabin lighting products.
STG Aerospace has won the Queen's Award for Enterprise four times, a Boeing Best Performance Excellence Award eight times, the 2016 APEX Award for Best Cabin Innovation, the 2017 PAX International Readership Award for Best Cabin Interior Enhancement and, together with SpiceJet, the 2017 Inflight Asia-Pacific Award in the Interior Retrofit Project category.
Counting hundreds of airlines, lessors and MROs among its customers, STG Aerospace is also a supplier to aircraft OEMs, including Boeing, Embraer, BAE Systems, Fokker and Saab.
Privately-owned, STG Aerospace has its Headquarters and an Innovation and Engineering Centre in Wales, an office with further manufacturing facilities in Miami, and it has an official presence in China with a Wholly Foreign Owned Enterprise (WFOE) based in Beijing, STG Aerospace (China) Co., Ltd.