Boxy anonymous galleys and flat bulkhead dividers have their place, but more ambitious designs can deliver twice the benefit by making distinctive brand statements and enhancing utility. We've seen some monumental craftwork take to the skies in recent years that truly raises the bar for design.
One example is the Zodiac Premium Galleys monument built for Etihad's reimagined cabins, and designed in partnership with the Etihad Design Consortium of Acumen, Factorydesign and Honour Branding. It doesn't compromise on elements required for service, but it softens them with curves in place of hard corners, then tidies them up with decorative sliding panel doors.
The galley space is ready for a revolution with a broader introduction of self-service catering options that will improve the experience on board for passengers and relieve the burden on cabin crew. Self-service bars built into galley monuments double the usefulness of the structure and can serve more than simple snacks. The SAS self-service bar in business class, for example, has a built-in coffee maker. Free-flowing coffee is an essential element of Danish hospitality.
Rockwell Collins tickled our senses at the Aircraft Interiors Expo (AIX) in Hamburg with a hot and cold self-serve bar unit, using limited space, that could be built-in to a monument. It capitalizes on the Peltier effect to keep beverages chilled and cookies warm with both hot and cold generated by a small chip that requires less energy.
Designer Anna Petrova really pushes the boundaries with her "Loose Galley" concept for widebody aircraft. All credit to Aircraft Interiors International Magazine for bringing this clever design, posted by Petrova on Behance, to our attention.
The Loose Galley proposes trolleys guided by overhead rails to lessen the physical strain on flight attendants, but also imagines self-service options, including a mobile drinks dispenser. Petrova has even proposed adding shredders to the galley to churn eco-friendly tableware made of cornstarch, reducing the space taken up by waste. It's a concept that would require a number of refinements to pass certification, but it is a very good start and an example of thinking outside of the galley box.
Of course, there are beautiful on board bar structures too. Both Virgin Atlantic and Emirates have made these distinctive elements part of their premium passenger experience for years.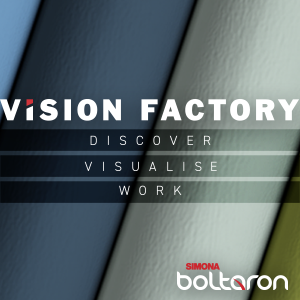 And we have to take our caps off to Korean Air for its Skyshop duty-free retail "bar"—an interesting idea to give passengers an on board shopping destination.
Moving beyond food and beverage service to storage, there are also monumental improvements to class dividers.
The front-row monuments (FRMs) developed by AIM Altitude and Thompson Aero Seating, which debuted at this year's Aircraft Interiors Expo, also turned cabin components into high-end furnishings. They improve cabin stowage for passengers and crew and improve the use of space, while lending themselves to creative application of finishes and decorative branded panels. AIM also partnered with Recaro to develop the beautiful FRMs for EL AL's new Dreamliner business class.
We'll accept that the opportunities for bespoke monuments are limited on smaller aircraft, but not every beautiful structure has to be large, or even tailored for the needs of premium classes.
One of the more exciting developments at the Expo in Hamburg was the Rockwell Collins Silhouette Move Cabin Divider, which earned its Crystal Cabin Award by improving the use of space and making bulkhead seats far more attractive. These structures would fit well on widebody or narrowbody aircraft. A clever airline will see this innovative class divider as a revenue-making opportunity and offer an upgraded ticket class for these choice economy seats. Smart design can pay for itself.
Related Articles: