Panasonic Avionics Corporation (Panasonic) has announced the launch of Wellness – the latest solution set available as part of its NEXT platform. Wellness has been developed in conjunction with Panasonic Corporation to improve the comfort, health and wellbeing of passengers inflight.
Panasonic's Wellness solution, which was developed alongside the research and development teams from Panasonic Corporation in Japan, today includes Active Noise Cancelling, Premium Seat Lighting and Panasonic's nanoeTMtechnology.
David Bartlett, Chief Technology Officer of Panasonic Avionics Corporation, says: "Our airline partners are actively researching new ways to enhance passenger well-being, especially on long-haul flights. As responsible partners to the world's leading airlines, our mission is to leverage the latest advancements in technology to improve the passenger experience on board all Panasonic-equipped aircraft. nanoe™, Active Noise Cancelling and Premium Seat Lighting represent the first set of solutions that we believe will dramatically enhance the flying experience."
Active Noise Cancelling enables airlines to reduce ambient noise around each seat to just 15dB without the use of headphones. The technology is adaptable to each seat configuration and will calibrate automatically to a passenger's seat inflight, reducing fatigue and improving the flying experience. With a frequency range of 80-400Hz and in-seat controls, speakers and microphones, the solution integrates seamlessly with the passenger's individual IFE system.
Premium Seat Lighting tailors a passenger's lighting experience to different phases of the flight, improving both their health and wellness onboard. Specialized sleep and wake algorithms ensure passengers have the best possible rest inflight and awake refreshed and at their body's own pace. Lighting scheduled during meal services is optimized to improve food color saturation whilst reading lights are designed to reduce eye strain for passengers. For the airline, a range of accent lighting highlights themes and branding in the cabin with differentiation available for First and Business class sections.
nanoe™ air cleansing in the cabin and around a passenger's seating area, when required, by applying low voltage to moisture which bursts into nano-sized electrostatic atomized particles at a rate of 480 billion nm particles per second. The result is the removal of viruses, bacteria, fungi and odors from the cabin resulting in a pleasant cabin experience.
In addition to these Panasonic products, the company is also showcasing wellness applications developed in collaboration with select wellness experts:  Detalytics, a provider of health-related AI services, is demonstrating an integrated health advisory application integrated into both PAC seat-back and passenger mobile screens, and Mimi Hearing Technologies, a leader in advanced audio enhancing algorithms, is showing integrated personalized audio capabilities.
Bartlett added: "These features are just the beginning of a wide range of technology, services and content that Panasonic will be rolling out in the near future. New features will draw from a wide range of partners from the health, wellness and biometric industries, in addition to Panasonic's significant investment and offerings in consumer wellness solutions."
Panasonic has secured launch customers for each feature, all of which are available on both long and short-haul flights.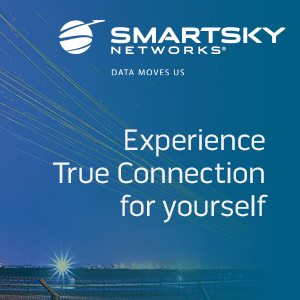 About Panasonic Avionics Corporation
Panasonic Avionics Corporation is the world's leading supplier of inflight entertainment and communication systems. The company's best-in-class solutions, supported by professional maintenance services, fully integrate with the cabin enabling its customers to deliver the ultimate travel experiences with a rich variety of entertainment choices, resulting in improved quality communication systems and solutions, reduced time-to-market and lower overall costs.
Established in 1979, Panasonic Avionics Corporation, a U.S. corporation, is a subsidiary of Panasonic Corporation of North America, the principal North American subsidiary of Panasonic Corporation. Headquartered in Lake Forest, California with over 5,000 employees and operations in 80 global locations, it has delivered over 9,000 IFE systems and 2,000 inflight connectivity solutions to the world's leading airlines.
Featured image credited to istock.com/JakeOlimb