While I'm always happy to see a woman director helming a big studio movie (especially a comedy!), the fact that the God-awful Rough Night was directed and co-written by Broad City multi-hyphenate Lucia Aniello does little to make up for the fact that the film is a unmitigated disaster from start to finish. And while the very funny cast have great chemistry together onscreen and are truly game for anything, in the end, Night can probably best be described as a really bad Saturday Night Live skit that just won't end.
Co-written by Aniello and her boyfriend/comedy partner, Broad City regular Paul W. Downs, Night began life as a much buzzed-about original screenplay called Move That Body, which made the prestigious Black List of Hollywood's best un-produced screenplays in 2015. But clearly, something was lost in translation from page to screen because Night is as totally tone deaf and pedestrian as they come.
Filled with lame off-color jokes and a half-baked political storyline that literally goes nowhere, Night is so bad that it makes bonafide turkeys like The Legend of Tarzan and Kong: Skull Island – which are easily two of the worst films I've seen all year – look like great art. Seriously, if Hollywood gave out awards for trying too hard to be edgy, raunchy, and cool Night would be drowning in little golden statuettes.
Set over one long, bachelorette party weekend in Miami, Night follows the exploits of bride-to-be, Jess (Hail, Caesar! and Under the Skins' Scarlett Johansson) and her three best friends from college, Alice (played by Office Christmas Party's hilarious Jillian Bell), Blair (Fantastic Beasts and Where to Find Them's Zoë Kravitz) and Frankie (The Night Before's Ilana Glazer). Joining the ladies in their booze and drug-filled revelry is the always amazing Kate McKinnon (SNL, Ghostbusters) as Pippa, Jess' Australian college roomie from her semester abroad.
Things start off fun for gals but when an over zealous Alice accidentally kills their would-be male stripper in the living room of the spacious glass-on-glass beachfront home they are staying at for the weekend, things take a decidedly different turn.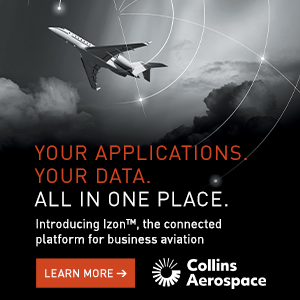 And while that set-up sounds like it might have some potential as a goofy, estrogen-fueled The Hangover or at the very least a darker, weirder Sisters, Night is so scattered and strangely paced that it ends up, like the ladies' dearly-departed stripper, totally dead in the water.
Featuring bizarro, hugely off-putting supporting turns from Modern Family's Ty Burrell and Demi Moore as the slimeball swingers next door and Night co-writer and producer Downs as Johansson's blander-than-bland fiancé, Peter, Night is such a train wreck that the fact that Downs is horribly miscast as Johansson's love interest barely registers. Trust me, by the time the extended scenes with him start popping up in act two, you will have already swiped over to another inflight movie. Yeah, it's that bad.
Now playing on select British Airways, American Airlines, Air Canada, and Virgin Atlantic flights worldwide, Rough Night is also available via streaming at Amazon Video, iTunes and Google Play.