BOSTON — In a keynote discussion laced with repeated criticism of the media for reporting on shrinking seats and lavatories, chief executive officers Doug Parker of American Airlines and Joe Leader of the Airline Passenger Experience Association acknowledged the need for airlines to communicate the evolution of the passenger experience to travelers dismayed by the ongoing reduction in space on board. (Runway Girl Network is a member of the association.) APEX's board of governors also agreed to pursue an initiative to standardize seat sizing and quality, though Leader signaled that certain passenger advocacy groups are unlikely to be invited to contribute to this work.
American Airlines' implementation of the Rockwell Collins Meridian seats — on balance overall an improvement in passenger experience thanks to improved engineering at knee and eye level if pitched at the same distance as previous generation — on its Boeing 737 aircraft kicked off the morning's discussion. The level of awareness of the criticism concerning, and the extent of the airline's and association's defensiveness regarding, the reduction in passenger experience space on the newer generation of aircraft were striking.
Leader's questions to Parker led in with a sort of allegation-come-apology that the media has not been balanced in discussion of American's Boeing 737 MAX aircraft in particular, suggesting that the design improvements around knee space and eyeball-to-seatback distance perception had not been reported as much as the reduction in pitch in some rows of the aircraft, from a minimum of 31" to 30", with proposals to reduce some rows to 29" quietly shelved.
American Airlines, for its part, does not publish official layouts of passenger accommodation or seatmaps showing pitch by row, and would not provide them in response to a request for this article. "All of our seat stats are here including current 737-800s and MAXes," spokesperson Joshua Freed told Runway Girl Network, providing a link to the airline's fleet page, noting that "for the 737-800s, the version that's most representative is 'Version 2' on that list."
Confirmed Freed to a followup from RGN on the subject of 29" seat pitch, "Early last year we briefly had a plan to include three rows on the MAX at 29". We changed that plan and all rows are at 30" now. We never flew one of those aircraft with 29" in any row."
In a later interview with RGN, Leader clarified that his intent in the criticism was around his perception that American Airlines was being uniquely and unfairly criticized for its passenger experience choices. "I didn't mean it as criticism of the media. I'm a big believer of being even-handed. I'm actually a big advocate of the media," Leader said.
"I think it's very important that we do things on an equal basis," Leader said. "If American, for example — if you or others do not like their lavs, then I think we have a responsibility to say 'these are the same lavs used here, here, here'. I've been wondering all year, 'why is this only about American?'. Maybe it's because members of the media don't know, or get to the very bottom of the story. If we're going to hold — I believe the press has a job to hold us accountable, because APEX's job is to increase airline passenger experience and to do it in a viable manner — I think it's very good to make sure we do it in an equal manner."
RGN has reported widely and extensively on the problems posed by smaller lavatories on both major OEMs in the context of larger PRM-capable lavatories being unveiled by Bombardier for both the C Series (now Airbus A220) and CRJ Series' Atmosphère cabin.
RGN has also been following the Meridian seat since its behind-the-scenes unveiling at the Aircraft Interiors Expo in Hamburg, subsequent real-world introduction on a Southwest Airlines Boeing 737 MAX 8 at the Farnborough Airshow, and wider rollout. The seat is a largely positive improvement on previous generations of products, all other factors being equal, but it is not a panacea for shrinking seat pitch, especially around the eyeball-to-seatback metric that is gaining importance as knee space is carved out. The American Airlines data provided by spokesperson Joshua Freed shows the airline reduced standard seat pitch by 1" between the latest 737-800 and 737 MAX 8 versions.
The eyeball-to-seatback metric is particularly significant in implementations such as American Airlines', which removes seatback screens in favour of a personal electronic device holder. Attaching a tablet or phone to the holder reduces the perception of space by a substantial amount, since the PED is closer to the passenger than an embedded seatback screen would be.
American CEO Doug Parker, for his part, acknowledged that American Airlines had a role in communicating the evolution of its passenger experience, and acknowledged that it may need to do a better job at highlighting the positives — and tradeoffs — involved.
Leader also focussed on widespread criticism of shrinking lavatories in a question to Parker, suggesting that American had been accused by media of designing the Rockwell Collins-produced 737 Advanced Lavatory on board its aircraft. Leader said these had been designed by Boeing, but later acknowledged in an interview with RGN that this was not correct. The lavatories are designed by Rockwell Collins, previously B/E Aerospace, and come in several variants. The Spacewall cutout lavatory selected by American Airlines, Delta Air Lines, Southwest Airlines and others has come in for regular and strong criticism from industry media, travellers, and passenger advocacy groups for its lack of space for manoeuvre and ablution by many passengers.
APEX's Board of Governors also agreed to kick off an initiative to create a passenger experience measurement to replace seat pitch. Reading directly from what was approved at the Board of Governors meeting on Monday morning, Leader told RGN: "We're going to set a new global seating measurement for seating comfort to create an official measurement of usable space rather than just pitch."
"We really want to focus in on how much area passengers have, how we compare old versus new," Leader said. "Pitch is a great measure but it doesn't really capture space, and that's what passengers really want."
Confirming that the eyeball-to-seatback measurement will be included, Leader also said: "I think we're going to look at total available width between seats, amount of legroom that you have. This is one of the things that Doug [Parker], when we were talking about it this morning, was pointing to: how they had made some ergonomic changes for leg comfort."
On the question of how to treat armrests, Leader said: "It depends, because personally I think it's kinder to passengers on certain aircraft — because it gives them more width — it's really unfair to many people around the world as the natural body size has gotten bigger globally, that we're compressing people in less space. I would personally take an inch more space side to side than I would an inch more of armrest, but that's me. That's maybe one of the areas that we specifically outline."
Yet certain passenger advocacy groups will not be invited to participate, Leader said, with his initial list of participants including only industry companies.
"We're going to sit around the table with not only airlines and seating manufacturers, and the aircraft OEMs, and make it so that we create a unified standard that can stand up to scrutiny. I like to keep it real, and I like to make sure that everyone's on a level playing field, because if they take away space then passengers need to know."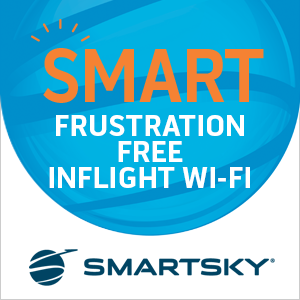 When pressed on whether advocacy groups would be invited, Leader was notably hesitant in his response. "I would imagine for disability access in particular, that's quite important. I would have to get input on others, in that I like having more people at the table, but it depends on what they will bring to the table. For example, we had one organization that filed recently saying it was a safety issue for passengers to be able to evacuate. Seats are not really the choke point of the cabin. It's making sure that passengers can exit the doors and do not take their baggage with them as they go through an emergency evacuation. If they can bring something new and unique to the table, then I think they should be at the table. If it's going to be a tug of war with what we already know, then I'd have to get input from others."
That organization was Flyers' Rights, which should not, it seems, be looking out for an invitation. "Flyers Rights is a great organization and I appreciate them kind of highlighting the issue," was all that Leader would say on the matter.
Related Articles: