As airlines continue on the path towards ever-longer flights, they are also expanding their work to focus on passenger health. Earlier this year, Qantas expanded its partnership with the University of Sydney to include testing with medical wearables on board as its Perth-London flight beds in, while this week Singapore Airlines says it is working with US health spa chain Canyon Ranch to develop menus for its soon-to-restart flights between Singapore and Newark.
I'm old enough to remember when the most wellness-focussed items one could expect to find in business class were a little pot of jojoba face cream and a morning smoothie. Times have certainly changed, with Canyon Ranch creating menus (or "Wellness Cuisines"), guided stretching exercises on the seatback inflight entertainment, and "rest and relaxation, which includes sleep strategies designed to help customers in all cabin classes improve the duration and quality of rest, as well as specific light settings in providing better cabin ambience for rest and relaxation."
Some of this is self-preservation: if an airline can demonstrate that it has recommended to passengers that they stretch and move around the cabin, however impractical that may be on a modern airliner, it may be able to reduce its liability for damages in the event of medical issues like deep vein thrombosis.
Some of it is around reassuring those passengers who look at the timescale for the flight — eighteen hours and forty-five minutes — and wince at the idea, even in business. If the experience can be made to feel like a health farm, with massages and facials and swimming pools and all, perhaps it can't be all that bad.
Canyon Ranch operates two "destination spa resorts" in the United States, as well as spas in Las Vegas hotels and on cruise ships. Much of the release feels more than a little woo-woo — if the new menus are "nutrition-focussed", one has to wonder on what the previous and ongoing menus focus — but the idea is an interesting one.
Wild Caught Prawn Ceviche and Lavosh

Fresh Orange, Cucumber, Grapefruit, Cilantro, Scallions, Bell Peppers

Seared Organic Chicken and Zucchini Pappardelle

Pasta Cut Zucchini, Parmesan, Braised Tomatoes, Lemon Vinaigrette, Micro Basil

Lemon Angel Food Cake

Blueberry Topping

Lox Eggs Benedict

Whole Wheat English Muffin, Chive Cream Cheese, Smoked Salmon,

Organic Egg Omelette, Yogurt Hollandaise
I have to say that even Singapore Airlines couldn't persuade me to try a ceviche in the sky, especially catered from the dismal New York area airports.
Qantas' business class menu, for its part, looks like this:
Tuna poke salad with sesame soy dressing

Seared Cone Bay Barramundi with herb garlic potatoes, broccolini, lemon, olive and almond salsa

Poached egg, kale, quinoa, grilled haloumi, pistachio and green tahini dressing

Smoked salmon, soba and raw zucchini noodles with ponzu dressing

Roast English beef with Yorkshire pudding, peas and onion gravy
I imagine that the hearty beef with yorkshire puddings is not part of a wellness regime, of course. And Singapore Airlines took pains to note that it will continue to offer its regular menus alongside the Canyon Ranch ones.
But it strikes me that both airlines need to look at their lighter, snacking offerings as well as the wellness-icon-marked headline dishes. Too often, a between-meals snack is a "chocolate or crisps" option.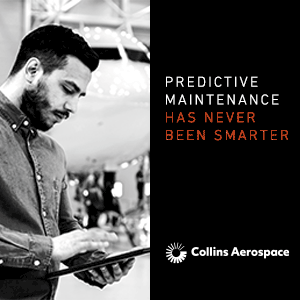 I flew Newark-Changi on Singapore Airlines' old A340-500 a few weeks before they closed down the route five years ago, and the experience was much like any other longhaul SQ flight with another "rinse and repeat" of the meal-movie-snooze programme on my internal washing machine. By the end of it I didn't need a full breakfast, but would have welcomed more flexibility with a large range of lighter options, which wouldn't have needed to be particularly revolutionary in their contents, but which could have been combined into a more substantial meal for those passengers who might have wanted it.
But no matter how many complementary wellness principles airlines include, travelling twenty-odd hours in one shot isn't good for you, no matter how many kale and quinoa smoothies you inhale or crushed wheatgerm facial mists you spray on yourself. Are airlines overpromising the feel-good factor as a result?
Related Article: