Even before she took home a Best Actress Oscar for her performance as serial killer Aileen Wuornos in 2003's Monster, Charlize Theron had been defying Hollywood's notion of what so-called pretty girls could do onscreen for years. And since then, her choices have gotten even more eclectic and interesting, with Theron turning in totally badass performances in everything from Mad Max: Fury Road and The Fate of the Furious to The Huntsman: Winter's War and Atomic Blonde. And in Tully, Theron defies expectations yet again by playing a harried, sleep-deprived mother of two grappling with crippling postpartum depression after the birth of baby number three, to bleary-eyed perfection.
Teaming up with her Young Adult partners in crime, four-time Oscar-nominee Jason Reitman (Up in the Air, Thank You for Smoking) and Oscar-winning screenwriter Diablo Cody (Juno), Theron is firing on all cylinders in Tully. The film takes a surprisingly dark turn in the third act, but love it or hate it, viewers who stick with Tully until the end will definitely have something to talk about with their seat mates.
Starring Theron as Marlo, an overworked mother of two in a loving but listless marriage to Drew (played by Office Space and Vacation's Ron Livingston) Tully opens with a very pregnant Marlo being offered the gift of a night nanny by her wealthy brother, Craig (played by indie auteur Mark Duplass). Hesitant at first to take Craig up on his offer, Marlo finally cracks and invites the effervescent Tully (Blade Runner 2049's Mackenzie Davis) into her and Drew's home to tend to their newborn while she sleeps.
Despite the odd set-up, Marlo soon finds herself strangely invigorated by Tully's soulful, nurturing presence in her life. Rediscovering herself through her blossoming friendship with Tully, Marlo has more energy, more time for her kids, and even rekindles her romance with Drew, but things take a strange turn when Tully abruptly decides to leave after a few weeks on the job.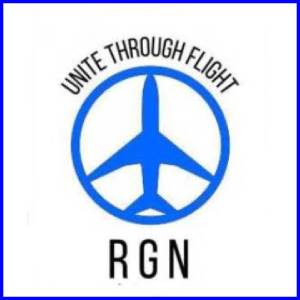 Howlingly funny in spots, Tully is also squirm-inducingly realistic in others, particularly for anyone who has ever even tangentially experienced postpartum depression, or even sometimes just wanted to drop their kids off at daycare and never look back. But the beauty of Cody's wry, deceptively simple screenplay is that you don't have to be a frenzied parent to relate to Marlo's all-too-familiar mid-life/mid-marriage crisis. And though Tully tackles some of the same issues as recent indie hits like While We're Young and the German-language We Used to be Cool, Tully's shocking, gut punch of a twist takes the film in a different direction entirely.
Honestly, I'm still not sure how I feel about the twist – my wife and I have had many impassioned debates about what it all means and cannot come to an agreement – but, I haven't stopped thinking about Tully since I watched it either, so, that's usually a pretty good thing. And any film that can capture the twin joys and frustrations of modern parenting with the same gallows humor and grit it takes to make it through the day with a kid (or kids) undertow is cool with me.
Now playing on select Etihad, Air France, Air New Zealand, Singapore Airlines, EVA Air, and American Airlines flights worldwide, Tully is also available via streaming at Google Play, iTunes, and Amazon Video.