Saudi Arabia's General Authority of Civil Aviation (GACA) has selected global IT provider SITA to support the modernization of the country's biggest airports, implementing a sweeping transformation of airport and communication technology across 26 airports. The new implementation marks another major milestone in the decade-long partnership between GACA and SITA.
The new technology is vital to improving the overall passenger experience while preparing the airports for an expected surge in passenger numbers over the next few years. Passenger traffic across all Saudi airports climbed to 92-million in 2017, a 7.7% increase compared with the previous year.
H.E. Abdulhakim bin Muhammad Al-Tamimi, President of GACA, said: "GACA has mapped out a clear future for Saudi airports, enabling us to meet our continued passenger growth while maintaining the world's best airport facilities. We recognized that SITA was best suited to support this transformation. They have worked closely with us to implement our requirements for each airport and provide the right solution."
As part of the technology upgrade, SITA is implementing its AirportConnect® Open platform which allows airlines to work seamlessly at airports using common facilities while delivering a smooth self-service experience from check-in to boarding. AirportConnect Open provides future-proof infrastructure which will enable the implementation of cutting-edge solutions such as biometric single-token travel and common-use payment systems. It is also supported by the introduction of new Wide Area Network (WAN) and Local Area Network (LAN) connectivity across all airports.
In addition, SITA is providing GACA with a state-of-the-art baggage management solution in line with industry standards, enabling GACA airports to meet the baggage tracking requirements of IATA's Resolution 753. SITA will help airlines track and capture baggage data at check-in, loading onto the aircraft, transfer and on arrival.
At the same time, SITA's Airport Management solution and Flight Information Display System is being deployed in Jeddah's King Abdulaziz International Airport, providing real-time information critical in helping GACA proactively manage their resources across the airport. This will also empower the operations teams to plan for events before they happen, while ensuring that they have the right people and equipment in place at all times. The Airport Management solution is being rolled out in an additional 21 GACA airports before the end of the year.
SITA has also introduced Airport iValidate gates at Jeddah's King Abdulaziz International Airport and Riyadh's King Khalid International Airport. iValidate is a traveler document authentication system that enhances security and accelerates passenger processing by automatically verifying all types of boarding passes, including mobile boarding and home-printed passes.
Eng. Suleiman Al Bassam, Vice President for Information Technology & Telecommunications at GACA, said: "Our investment in new technology underpins the development of smart airport infrastructure across Saudi Arabia and is an important part in realizing GACA's long-term strategy of improving the passenger experience across its airport network. It also supports the objectives of Saudi Vision 2030, which includes the development of our national airport and wider aviation infrastructure."
Hani El-Assaad, SITA President, Middle East, India and Africa said: "Time and again we have seen how technology can transform an airport, improving the flow of passengers through the airport and therefore elevating the whole airport experience. Our solutions will help GACA reap the full benefit of the tremendous growth they have experienced across all Saudi Arabian airports in the past few years."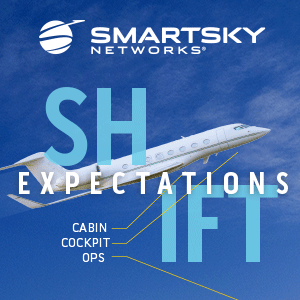 About SITA
SITA is the communications and IT solution provider that transforms air travel through technology for airlines, at airports and on aircraft. The company's portfolio covers everything from managed global communications and infrastructure services, to eAircraft, passenger management, baggage, self-service, airport and border management solutions. Owned 100% by more than 400 air transport industry members, SITA has a unique understanding of its needs and places a strong emphasis on technology innovation.
Nearly every airline and airport in the world does business with SITA and its border management solutions are used by more than 30 governments. With a presence at more than 1,000 airports around the world and a customer service team of 2,000+ staff, SITA delivers unmatched service to more than 2,800 customers in more than 200 countries.
In 2017, SITA had consolidated revenues of US$1.6 billion. SITA's subsidiaries and joint ventures include SITAONAIR, CHAMP Cargosystems and Aviareto. For further information, go to www.sita.aero
For further information, go to www.sita.aero