Airbus has announced that its newest corporate jet, the ACJ320neo, has been assembled and is awaiting first flight in the coming days before heading off to the AMAC completion centre in Basle, Switzerland where it will be outfitted with a new Alberto Pinto designed-cabin selected by the owner: luxury charter operator Acropolis Aviation.
Runway Girl Network has obtained renderings of this new cabin, exclusive to the owner, which features soft lines and a very elegant combination of earthy, rich materials. The design varies from the original renderings of the ACJ Harmony cabin conceived and designed by Airbus, which are somewhat more space-aged. But both designs break up the cabin with soft flowing curves. Both are crafted with quality materials and each has a distinctive charm.
The design house of Alberto Pinto was also selected by Boeing to create the baseline cabin design for the new Boeing 737 BBJ, which had its debut at Farnborough this year. This cabin proposal is graced by earthy tones that make the space feel warm and welcoming, and unpretentiously modern.
For the very high net worth individuals (HNWIs) who fly these aircraft – whether on business or pleasure – the private jet cabin should feel familiar and in line with their lifestyles on the ground. It should strike a balance between functionality and relaxation, allowing room for business meetings, entertainment and fine dining, as well as for rest and personal care.
One of the reasons that HNWIs prefer private jet flights is that they can guarantee privacy and confidentiality, being able to fly where they need to be without having to worry about airport crowds or strangers on planes.
While the materials and finishes, furnishings and electronics, should be of a very high quality, they need not be showy or garish. In fact, it is preferable that they are not. HNWIs often find quality and rarity of materials, equipment and workmanship more appealing than logos or gilded surfaces.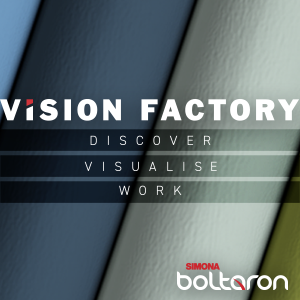 But flying private or owning a private aircraft isn't for everybody, or suitable for every trip. There are very affluent individuals who may not want the responsibility and costs of owning an aircraft, or who need to fly on routes where commercial airlines have the advantage. When they fly commercial, these are first class customers – but they need first class that offers more.
Etihad's The Residence was designed with these passengers in mind, as were the newest Emirates first class and Singapore Airlines first class private cabins. Emirates expressly markets its cabin as "as close as it comes to your own private jet," but in fact all three of these cabins could make that claim. They feature quality materials and craftsmanship as well as comfort and state-of-the-art electronics and entertainment that match the quality of custom business jets. They create a familiar environment for affluent passengers, with white-glove service, private transport to and from the airport, and a frictionless passage through the airport terminal to a private lounge.
With premium economy that meets the standards of yesterday's business class and business class that meets or exceeds the standards of yesterday's first class, some have argued that the days of first class are numbered. In some markets and on some routes, this is true, but not everywhere. In markets and on routes that fit the needs of the very affluent, there is a demand for first class and private jet service sets the bar.
Related Articles: