Any way you look at it, Solo: A Star Wars Story was frozen in controversy carbonite from day one. First there was the fan outrage at the casting of relative newcomer Alden Ehrenreich (Hail, Caesar!) as a young Han Solo, then Lucasfilm's Jedi-in-chief, über producer Kathleen Kennedy fired the film's directors (The LEGO Movie's Phil Lord and Chris Miller) and replaced them, during production, with Oscar-winner Ron Howard. And then there was that yawn-inducing ad campaign and those seriously ugly posters and toys. Oy, and don't even get me started on that Solo tie-in menu at Denny's. The Blaster Fire Burger wrecked me for a week.
But then, something really weird happened. The movie itself was actually, despite it's tepid box office and reputation among fans as one of the worst films in the franchise, kind of entertaining. Had I walked into Solo with no preconceived notions – which is hard to do for a lifelong Star Wars geek with a lightsaber collection and a penchant for looking up spoilers online – I would have kind of loved it. In fact, even knowing everything I know about the film's trouble-plagued production, I confess I still loved it. And while Solo might not be as meaty and emotional as Rogue One or The Last Jedi, fans of fun, fast-paced sci-fi should surely agree.
Written by the franchise's Obi Wan himself, Lawrence Kasdan (Star Wars: Episode V – The Empire Strikes Back) and his son, Jonathan (Freaks and Geeks, Dawson's Creek), Solo takes place a good decade before everyone's favorite lovable rogue met up with a farmboy named Luke in a freaky little cantina on Tatooine. And though the script isn't perfect – the explanation for Han taking the last name Solo, for instance, is especially lame – Solo is also way better than its detractors would have you believe.
The movie opens on Han's gritty, heavily industrialized homeworld of Corellia with the future rebel general running scams with his hard-charging gal pal/partner in crime, Qi'ra – played by Game of Thrones and Terminator Genisys star Emilia Clarke. Running afoul of the local underworld kingpin they work for, the duo get separated while trying to flee the planet, with Han barely escaping with his life.
Promising to one day return for Qi'ra, Han enlists in the imperial army, where he meets his friend and lifelong companion, Chewbacca (played by Joonas Suotamo, who took over the role from an ailing Peter Mayhew a few films back), during a memorable mud-wrestling match in the heat of battle. Bonding quickly, the two make the first of many narrow escapes together by teaming up with fellow soldier/smuggler, Tobias Beckett (played by Three Billboards Outside Ebbing, Missouri's Woody Harrelson), and his gang on the heist to end all heists. But when the venture goes south in epic style and Han meets up with Qi'ra again after many years apart, things get a bit more complicated.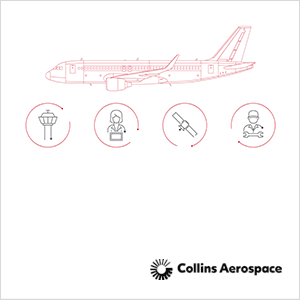 Featuring lively supporting turns from Westworld's Thandie Newton as Beckett's blaster-toting wife, Val, and Avengers: Infinity War's Paul Bettany as Qi'ra's big, bad, crime boss, Dryden Vos, the real star of the show is Atlanta's white-hot Donald Glover as Han's longtime frenemy, Lando Calrissian. Taking the role made famous by Billy Dee Williams to new heights of smooth, Glover's Lando easily steals every scene he's in, and eagle-eyed fans will surely relish the opportunity to compare the super sleek Lando-era Millennium Falcon with the "hunk of junk" it becomes by the time Episode IV rolls around.
Also memorable is Fleabag's Phoebe Waller-Bridge as Lando's rabble-rousing robot co-pilot, L3-37. Bringing a heartfelt humanity and humor to her pitch-perfect voice performance, L3's lasting contribution to the series is another fun surprise in a movie filled with Easter Egg hat tips to the other films. And speaking of Easter Eggs, make sure to stick around till Solo's third act for the final word on the "Who shot first?" controversy and a game-changing cameo from another fan favorite who most of us thought we'd seen the last of in the prequels.
Now playing on select Virgin Atlantic, United, Singapore Airlines, Air Canada, All Nippon Airways (ANA), and Japan Airlines (JAL) flights worldwide, Solo: A Star Wars Story is also available via streaming on Amazon Video, iTunes, and Google Play.